TiVo HD DVR Announced at $299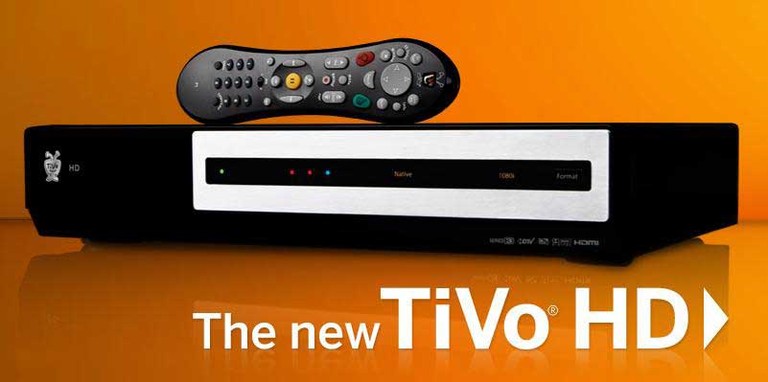 $299 TiVo HD DVR Announced
TiVo has just undercut its new TiVo Series 3 HD DVR system (introduced last fall) by $500 by releasing pre-orders on a new "TiVo HD" DVR for only $299 (August 2007 is the expected shipping date with corresponding retail availability). This is possibly in response to somewhat stagnant sales - with consumers failing to see how paying $800 for a product that, albeit slightly superior in use and performance, was supplied by cable companies for only a few dollars a month. While the Series 3 was hailed as a breakthrough products and top of the line, consumers seemed to want a lower price of entry. They now have it.

The new system comes with enough storage to hold up to 20 hours of HD material (or 180 hours of standard definition programming). HDMI and component outputs are included with support for resolutions of up to 720p/1080i. The system is meant as an upgrade to cable users and, combined with 1 or 2 CableCards, should provide a high level of quality. The newest item of interest to current TiVo users is the ability of the Series 3 and TiVo HD units to download movies directly from the Internet. These movies can be purchased directly through the TiVo system and will download to the set top box for viewing in high definition.
By the end of the year, TiVo is hoping to have expandable storage options available that will extend the capabilities of the HD units further, allowing for more movies and content to be kept in place and eliminating the need for erasing content prematurely.
The new TiVo HD includes the TiVo HD set-top box, a TiVo remote control, User Manual, Quick Start guide, and even composite, component & power cables.
Quick Features & Specs List:
Controls cable TV with Record, Pause, Rewind, and Fast-Forward in HD
Records two HD channels at once, while watching another recorded show
Records up to 20 hours in HD (or 180 hours in Standard Definition)
Designed specifically for cable customers
Video output modes include: 480i, 480p, 720p, 1080i
Download thousands of movies directly to your TV*
Share home movies with your friends and family on their TV*
Get broadband videos, music and photos on your TV*
Schedule shows online*
Discover broadcast and broadband shows with universal Swivel Search*
Easily pre-approve what your kids watch with TiVo KidZone
Signal sources: Digital cable, Analog cable, Digital antenna (ATSC) and Analog antenna channels (satellite not supported)
Outputs: HDMI, Component video, S-video, Composite video, Optical audio, Analog audio
Video output modes include: 480i, 480p, 720p, 1080i
Inputs: Dual CableCARD support (2 slots), Cable coax, Antenna coax
Ethernet connection, USB 2.0 ports (2), phone line, E-SATA**
Works with the TiVo Wireless G Network Adapter
TiVo Series3 architecture
* requires either broadband service and/or multiple TiVo systems
ivseenbetter posts on July 25, 2007 11:44
So us satellite users are still left out in the cold!
Post Reply