TIVO Launches Remote Scheduling with Verizon Wireless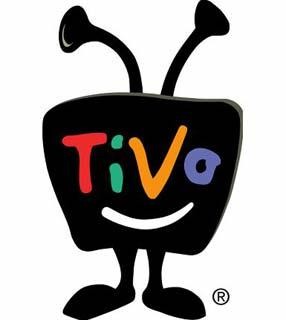 Verizon Wireless and TiVo Allow Subscribers to Schedule TV Recordings through Verizon Wireless Phones
Alviso, Calif. and Basking Ridge, N.J. – TiVo, the creator of and a leader in television services for digital video recorders (DVRs), and Verizon Wireless, owner of the nation's most reliable wireless network, today announced the availability of TiVo® Mobile scheduling, a downloadable application available only through Verizon Wireless. TiVo Mobile scheduling allows subscribers to purchase the mobile service through select Verizon Wireless handsets and schedule recordings on their TiVo Series2™ or Series3™ TiVo boxes.
TiVo and Verizon Wireless bring consumers the convenience of scheduling television recordings while away from the living room. Whether you are away from home or discussing TV at the water cooler, all that is needed is a select Verizon Wireless Get It Now®-enabled handset to schedule recordings on your TiVo box.
"TiVo continues to transform and revolutionize the way people control and watch television," said Jim Denney, vice president of product marketing at TiVo. "TiVo Mobile scheduling gives Verizon Wireless customers unprecedented control of their television experience and provides that control wherever they are."
Ryan Hughes, vice president of digital media for Verizon noted, "TiVo built its reputation by making television relevant to its customers, while Verizon Wireless built and maintains the nation's most reliable wireless network. This innovative service adds a new layer of relevance and immediacy, so even when they're thousands of miles away from their televisions, TiVo subscribers can program their favorite shows."
TiVo Mobile scheduling uses the award-winning TiVo interface to give subscribers the ability to easily search for and browse through listings to find shows that they want to record. Subscribers to the TiVo Mobile scheduling service will also have access to premium entertainment content that is updated daily, including a customizable channel lineup, the most popular and most recorded shows and a current list of recommendations from TiVo.
TiVo Mobile scheduling is available for $1.99 monthly access on select Get It Now-enabled phones, including the Samsung SCH-a950, Chocolate by LG and LG VX8300. For more information about Verizon Wireless products and services, visit a Verizon Wireless Communications Store, call 1-800-2 JOIN IN or go to www.verizonwireless.com.
TiVo selected Seattle-based Action Engine Corporation (www.actionengine.com), a leading mobile software provider, to develop the TiVo Mobile scheduling service.
About Verizon Wireless
Verizon Wireless operates the nation's most reliable wireless voice and data network, serving more than 59 million customers. The largest US wireless company and largest wireless data provider, based on revenues, Verizon Wireless is headquartered in Basking Ridge, N.J., with 65,000 employees nationwide. The company is a joint venture of Verizon Communications (NYSE: VZ) and Vodafone (NYSE and LSE: VOD). Find more information on the Web at www.verizonwireless.com. To preview and request broadcast-quality video footage and high-resolution stills of Verizon Wireless operations, log on to the Verizon Wireless Multimedia Library at www.verizonwireless.com/multimedia.
About TiVo Inc.
Founded in 1997, TiVo (NASDAQ: TIVO) pioneered a brand new category of products with the development of the first commercially available digital video recorder (DVR). Sold through leading consumer electronic retailers, TiVo has developed a brand which resonates boldly with consumers as providing a superior television experience. Through agreements with leading satellite and cable providers, TiVo also integrates its full set of DVR service features into the set-top boxes of mass distributors. TiVo's DVR functionality and ease of use, with such features as Season Pass™ recordings, WishList® searches and TiVo KidZone have elevated its popularity among consumers and have created a whole new way for viewers to watch television. With a continued investment in its patented technologies, TiVo is revolutionizing the way consumers watch and access home entertainment. Rapidly becoming the focal point of the digital living room, TiVo's DVR is at the center of experiencing new forms of content on the TV, such as broadband delivered video, music and photos. With innovative features such as, TiVoToGo™ and online scheduling, TiVo is expanding the notion of consumers experiencing "TiVo, TV your way." The TiVo® service is also at the forefront of providing innovative marketing solutions for the television industry, including a unique platform for advertisers and audience measurement research. The company is based in Alviso, Calif.