Superbowl to be Streamed Online for FREE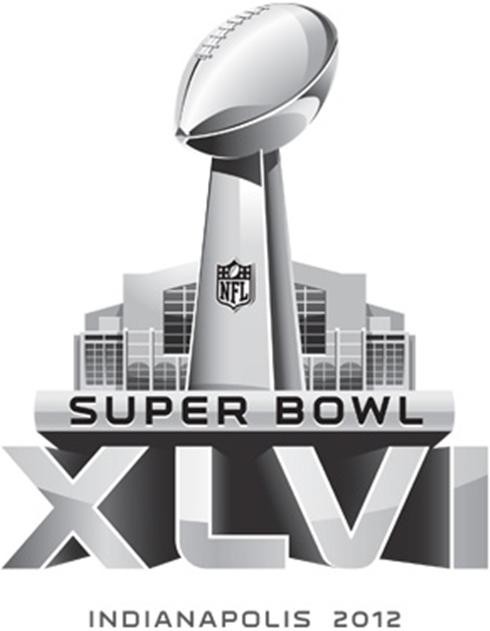 Superbowl and Playoff Games to be Streamed Online for FREE
Finally. Each year we throw our annual Super Bowl Party and it's typically a big hit. The thing is, though, we've never been able to get TVs into those little nooks and crannies... like bathrooms and closets because you could never really stream the game online, save for placeshifting it with Sling via Dishonline.com. OK, that's not really a compelling reason to want it streamed online, but it's still cool that after all these years the NFL is finally going to broadcast the big game on the Internet. That's right, 2012 marks the very first time you, or anyone for that matter, can pull up the NFL website and catch the game anywhere you have access to the Internet. And the NFL is even going to throw in some post-season games as well (mainly the Wildcard play-offs and the Pro Bowl) - hopefully to test out the system and work out the kinks before the big game.
Cause, let's face it... saying you're going to stream the Super Bowl and actually doing it are two very different things. It's going to be very easy to crush the servers under the incredible load that's certain to hit the site during the event. The game will be streamed online at NFL.com, NBCSports.com and also through the league's mobile apps. Apparently, Verizon Wireless is partnering in this and will be providing the bandwidth and, presumably, much of the advertising that is sure to accompany the game.
What's interesting about this whole thing is that it's been a potential money-maker for so long and has sat dormant. Now that online advertising is taking its rightful place as the dominant expenditure in company's non-broadcast media budgets, streaming the game represents a real way to capitalize on a whole new revenue stream. And that's what NBC is doing. The online game will have different ads than the televised version and, in addition, Super Bowl viewers will be able to pull up the TV commercials on-demand through the website shortly after they air. In the past this would have been awesome. Now, commercials have been not nearly as impressive as in days past. It's almost as if the ad agencies have gotten lazy - or given up. For how much they're paying it's astounding that we aren't all walking away each year amazed at the brilliance of how well Colgate Toothpaste pulled off firing three monkeys out of a banana-shaped cannon... or something.
As far as streaming on mobile devices like phones and tablets, Verizon is currently the only cellular carrier that offers NFL games and Verizon smartphones with a high-speed 4G LTE data plan can stream the games through the NFL Mobile app for free. Mobile devices with 3G service, such as the iPhone, iPad or older smartphones, require a $10-per-month Verizon Video subscription.
Yep, sounds just like Verizon and is the reason I will never go back to that company. If Apple would have let them get away with charging me $0.10 for every song I wanted to import from my iTunes account, they would have.
NBC, which has renewed its contract with the NFL through 2022, began streaming Sunday Night Football games online 3 years ago. Maybe this announcement will be the start of a brand new way to consume media and enjoy football online. If so, CableTV has lost yet another draw for paying outrageous sums of money on a monthly basis for a great deal of programming nobody wants.
I'll tell you one thing, if consumers are indeed influenced by the online advertising presented, this could indeed spread to the entire season being broadcast online for free one day. Let's hope so.
toddious posts on December 29, 2011 17:31
finally…..
jinjuku posts on December 29, 2011 09:44
skeenan, post: 850918
but since this is the only thing I would need cable for,
I take it Antenna's don't work in your neck of the woods.
davidtwotrees posts on December 29, 2011 09:40
Adam, post: 852327
Now you can not watch it in one more way.
I'll not watch it every which way but Sunday!
axial tilt-it's the reason for the season.
Adam posts on December 28, 2011 14:51
davidtwotrees, post: 852323
I don't watch football.
Now you can not watch it in one more way.
davidtwotrees posts on December 28, 2011 14:45
I don't watch football.
Post Reply