Super Bowl XLII to Broadcast with Neural THX Surround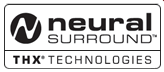 Super Bowl XLII Goes with Neural Surround
Super Bowl XLII, Glendale, Ariz., February 1, 2008 - Neural Audio Corp., THX Ltd. and the NFL have teamed to deliver the HD international broadcast of Super Bowl XLII in Neural-THX® Surround. The Neural-THX Surround technology will enable international TV viewers to experience the game in 5.1 surround sound for the first time ever.
A total of 57 international broadcasters will televise the game to 223 countries and territories in 30 languages with the HD signal going to 30 broadcast partners and 28 countries. The live broadcast from University of Phoenix Stadium in Glendale, Ariz. will begin at 3pm PST on February 3.
"We are very proud to be a part of the NFL's efforts to expand the excitement and experience of professional football to the world," says Geir Skaaden, CEO, of Neural Audio. "The NFL's partnership with international broadcasters and their dedication to finding new technologies that make the game more accessible and enjoyable to the global audience should be commended."
Neural-THX Surround provides a revolutionary new approach to surround sound production and playback for live broadcasts. It enables broadcasters to create and deliver true, multi-channel surround sound experiences using minimal bandwidth over stereo channels. For the Super Bowl, the technology will let the NFL's on-site broadcast teams produce the game in 5.1 surround sound then transmit the sound mix in a stereo format to audiences around the globe. Television viewers can then decode the 5.1 mix using any AV receiver featuring Neural-THX Surround.
"The Neural-THX surround technology helps us provide our growing international audience a better, more immersive experience," said Jeff Howard, senior executive for engineering and broadcast technologies at NFL Network. "With an event of this magnitude, it was important for the NFL to implement a technology that could deliver a seamless surround sound solution to our international broadcast partners while providing 100 percent compatibility with all consumer systems worldwide."
Neural-THX Surround is the result of a partnership between THX Ltd. and Neural Audio to jointly develop and market surround sound technology solutions to the content creation communities and consumer electronics manufacturers. The technology is being integrated in an estimated 70 percent of new audio-video receivers, from companies such as Sony, Pioneer, Yamaha, Onkyo, Integra, Denon, Marantz, Inkel and Sherwood. Neural-THX Surround AV receivers are being shipped worldwide. Neural-THX Surround professional broadcast products are exclusively distributed by Harris Corporation.
For Super Bowl viewers who do not have access to AV products featuring Neural-THX Surround, they can still experience the game's soundtrack using existing surround sound formats.
For more info please visit http://www.neuralsurround.com/home/