Sony Announces VPL-VW60 Black Pearl Projector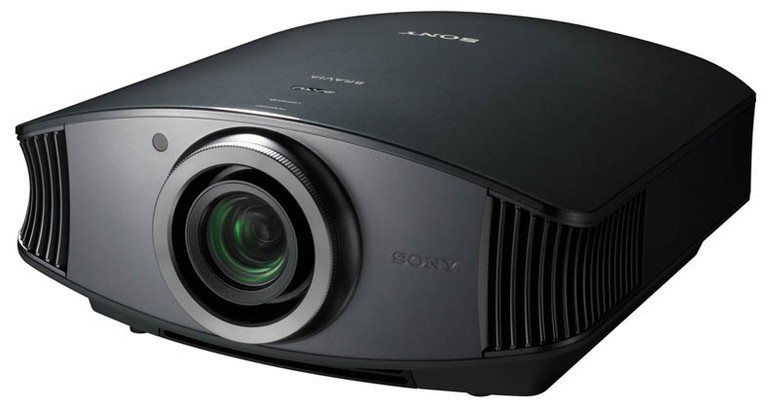 Sony VPL-VW60 Black Pearl Projector
It's coming. September 20th. The Black Pearl. No, not the Pirates of the Caribbean movie - the new projector from Sony. I won't talk about the reputed spec of 35,000:1 contrast ratio because as we all know that can only be experienced by a blind man in a black hole, but the predecessor to this, the VPL-VW50, showed exceptional promise and we're confident the updated model will dazzle us at this year's CEDIA in Denver.


The VPL-VW60 is very much similar in form factor to the VW50, but it adds some features that are only now available due to HDMI 1.3 and the latest silicone. Here is the quick breakdown on specs:
Three 0.61-inch 1920 x 1080 Sony SXRD panels deliver full 1080p (50/60/24) HD resolution and cinema-quality smoothness
LMP-H200 200W high pressure mercury lamp
Lens: 1.8x zoom (f18.7~33.7mm /  F2.54~3.53)
1000 lumens

Stated contrast ratio of up to 35.000:1 with Advanced Iris 2 for manual contrast settings
Adjustable Lens Shift for easy set-up (Vertical: 65% up or down, Horizontal: 25% left or right)
Trigger output
RS-232S
Powered by BRAVIA ENGINE EX for enhanced depth, clarity and definition
Natural color reproduction thanks to ultra-bright 200W Ultra High Pressure lamp that achieves better reds
2 HDMI, component, VGA (component 2), composite and s-video inputs
Bravia Theatre Sync enabling you to operate your projector and entire home cinema system by pushing one button
Backlit remote control for great functionality in dark settings
Ceiling mountable with optional PSS-H10 ceiling bracket
3000 hour lamp time estimated
22dB fan noise


The VPL-VW60 will be available to buy from Sony in September of this year 2007 (just following CEDIA) for an estimated retail price of around $3900.
AndrewLyles posts on August 26, 2007 01:27
I'm very excited about this…it looks like they increased the brightness a bit with this model. Anyone know if the HDMI 1.3 guarantees this supports deep color or not? I also like the fact they're lowering the price of this compared with the previous model…good call Sony!

I keep reading comparisons of the Pear vs. JVC so I'm hoping that this annual refresh/tweak brings Sony to the top of the budget heap.
louthewiz posts on August 23, 2007 20:02
I might need to mortgage my home to get one.
djoxygen posts on August 22, 2007 18:14
Heh.. heh…

"latest silicone"…
BMXTRIX posts on August 22, 2007 09:39
I'm really struggling…

On the one hand, I want to upgrade the 50" plasma to a Pioneer 60" model, on the other hand, I want to upgrade the PT-L300U to a new 1080p model. The prices keep dropping on these things and the quality keeps getting better…

I just need to work a few more side jobs and get both!

Wish we knew what the native refresh rate of this projector was or if it operated at dual refresh rates.

1080/24p acceptance is worthless without 24/48/72/etc. native output.
NainoKami posts on August 22, 2007 06:38
I'm just wondering how it compares to the JVC DLA-HD1/RS1 as I am seriously considering upgrading my Sanyo…
Post Reply