SONOS Revamped S2 Operating System Supports Dolby Atmos & More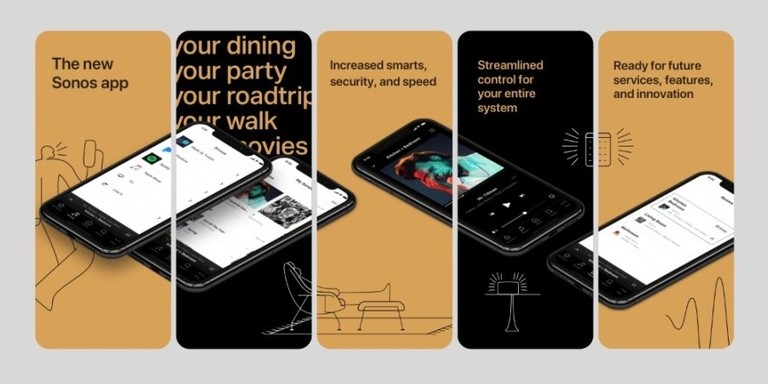 Sonos S2 Operating System
Sonos has been attracting a fair amount of press attention recently, but it hasn't all been good news for the wireless speaker maker. In March, Sonos was forced to do away with Recycle Mode, a highly controversial "feature" of the company's upgrade program. Owners of older legacy Sonos products were offered a 30% discount off newer products, but they had to put their old devices into Recycle Mode, which permanently deactivated them. Sonos faced backlash for the program, which many viewed as wasteful, and indicative of a cavalier attitude toward the environment. Why flip a switch to render a working device inoperable, when someone might still get use out of it for years to come? According to Sonos, the program was intended to ensure that consumer data would be erased on old products before they were picked apart for recycling. But after receiving criticism for months, the folks at Sonos apparently saw the error of their ways and scrapped Recycle Mode for good. Owners of eligible legacy products can still get the 30% discount when they buy new Sonos gear, but they can now choose to keep using their older products, or give them away, or recycle them if they are so inclined. With that misstep out of the way, Sonos sought to make headlines for the right reasons in late April when the company launched Sonos Radio, a free ad-supported radio streaming service.
But the biggest news coming out of SONOS is the complete software overhaul for the company's products, which will arrive via a new control app and a new operating system, collectively referred to as Sonos S2.
Sonos Radio


Available exclusively on the Sonos platform, Sonos Radio is a free, ad-supported radio streaming service which will feature "more than 60,000 radio stations from multiple streaming partners alongside original programming from Sonos," according to the company. The service will provide integrated access to internet radio stations from around the world, but the key features will be its new artist-curated stations, as well as genre-based radio stations drawing from the Napster streaming catalog. The ad-supported genre stations will include tracks handpicked by musical "tastemakers" and DJs, while the ad-free artist-curated stations will allow famous musicians to share their "current influences and inspirations." Radiohead's Thom Yorke was the first such artist to launch a curated station on Sonos Radio, and more will continue to join the service over time.
In May 2019, a small group of music-obsessed employees at Sonos gathered to kick off a top secret project, codenamed Permanent Waves. It was at this workshop (the first of many) that a plan began to form for what would eventually become Sonos Radio. Sonos Sound System (Sonos Radio's signature station) gave us an opportunity to share our unique curatorial perspective in the service of music discovery. With artist stations from Thom Yorke, Brittany Howard, David Byrne, and others, we would be able to broadcast the influences and obsessions of music industry icons. An eclectic mix of Sonos Stations could be created based on the genres and artists most loved by Sonos listeners. And with more than 60,000 terrestrial radio stations from TuneIn, iHeartRadio, RADIO.COM and Global, listeners could connect with their local community, as well as the rest of the world. There's a lot to explore on Sonos Radio.
— Sonos
Sonos S2
Sonos recently unveiled its first Dolby Atmos sound-bar, the Arc ($799), which is available for pre-order now, ahead of its official launch on June 10th. Also coming in early June will be a new wireless speaker called the Five ($499, basically an updated version of the Play:5), and a new gen-3 version of the company's "Sub" subwoofer ($699). All these new products will be running on an entirely new platform called S2, which will "power the next generation of products and experiences" for Sonos. The S2 platform encompasses both a new operating system that runs on the hardware itself, and a new app that will allow users to better control the experience of interacting with their gear. And S2 isn't only for brand new products; the update will roll out for many of the company's existing products, with only the oldest legacy products being left behind. In addition to allowing for Dolby Atmos processing, which has never before been available on Sonos gear, the new S2 update is expected to allow Sonos products to stream high-resolution music, such as the higher-than-CD-quality streams available on Qobuz and Tidal. Specifics about which formats will be supported are not yet available, but the details can't come fast enough for the many audiophiles who have long hoped for compatibility with high-res FLAC and/or MQA on Sonos gear. Sonos speakers have always maxed out at Redbook CD quality, even while competitors have offered support for 24/192 files and MQA streams. So far, Sonos has only stated that S2 will allow its products to support "higher resolution technologies for music and home theater."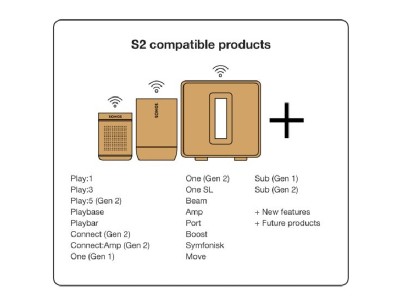 The official launch date for S2 was on June 8th, with users being prompted to download the new app for their mobile devices and/or computers. Compatible Sonos hardware will be updated automatically. The update is said to bring improved usability and increased bandwidth, paving the way for new features and future products. One new feature will be "Room Groups," which allows the user to create groups of particular zones that are often used together — the kitchen and living room, the bedroom and bathroom, etc. Before this update, users would have to group these zones together manually, each time they started listening. More new features are expected to be announced when S2 launches.
Almost all of Sonos's existing products are compatible with the new S2 platform, including: 
Play:1
Play:3
Play:5 (Gen 2)
Playbase
Playbar
Beam
Amp
Port
Boost
One (Gen 1)
One (Gen 2)
One SL
Move
IKEA Symfonisk lamp speaker
IKEA Symfonisk bookshelf speaker
Connect (Gen 2)
Connect:Amp (Gen 2)
Sub (Gen 1)
Sub (Gen 2)
There are some older products that simply don't have enough memory and/or processing power to handle S2, so these legacy products will not receive the update.
They include the following:
Play:5 (Gen 1)
Zone Players (ZP80, ZP90, ZP100, ZP120)
CR200 controller
Bridge
Connect (Gen 1)
Connect:Amp (Gen 1)
What to Do With Obsolete Sonos Systems?
The real hiccup here (and one of the reasons why Sonos is incentivizing owners of legacy products to trade up with the 30% discount deal) is that products running the S1 and S2 platforms will not work with each other, so you won't be able to group them together in the same system. And you won't be able to use the S2 app to control S1 products. So if you have any of the above listed legacy products in addition to newer S2-compatible products, Sonos's famous focus on user-friendliness is about to get pretty blurry for you. Here are your options.
First, you could take the upgrade route. Get rid of all of your legacy S1 products and upgrade to newer products. There's no guarantee that Sonos will continue to offer the 30% discount in the future, so it might be worthwhile to take advantage of the deal now. Or you can just give your older S1 products to a friend or family member and buy more S2 products down the road. As of June 8th, 2020, you are now able to run all of your current S2-compatible devices on the new OS and control them with the new app. This is the easiest (if not the cheapest) way to navigate the transition to S2.
Another option would be to keep all of your existing devices — even if you have some S2-compatible devices — on the old S1 platform. You have the option to continue using your existing gear as you always have, using the old control app. You won't be able to take advantage of the new S2 features, and you won't be able to add any new products (launched after May 2020) to your system. But if you have no plans to upgrade to the new Five speaker or Arc sound-bar, going this route will allow you to continue using your current setup with no changes necessary. This may not be a good long-term solution though, as it prevents future hardware upgrades and relies on Sonos to continue supporting older products that will eventually become obsolete.
Finally, you can split your current system into two separate systems, one composed of your old S1 products, and another comprising your newer S2-compatible products. This is a more complex setup, and would require the use of two different control apps. You will no longer be able to group the S1 products and the S2 products together in the same zone — they will operate completely independently of each other. But if you have an old S1 speaker in the garage, for example, you could keep using it via the old app, while the newer S2 speakers in the living room and kitchen can run on the new platform. This kind of setup may work out if different members of the household tend to use different speakers. For example, if you have a teenager who uses an S1 speaker in her bedroom, she can continue using it normally even if the S2-compatible speakers elsewhere in the house become part of an updated S2 system.
Sonos vs the Competition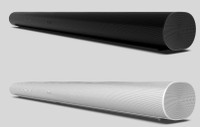 We will have to wait to see what additional new features become available on the S2 platform, but it will likely represent the biggest change to the Sonos ecosystem's functionality since the initial product line was launched in 2005. Dolby Atmos is a sure thing, and some level of high-res music support seems almost certain as well. Although Sonos had a big head-start, rivals like Bluesound have come along in the intervening years offering better features and better sound. And while Sonos used to have the best user-interface in the business, audiophiles with a bit more money to spend can now look to Roon for the best multi-room audio user experience available, and they needn't be tied to one manufacturer's hardware to make a cohesive system throughout their homes. If Sonos is going to maintain its position as a market leader in the multi-room audio industry, it needs to evolve. Perhaps the arrival of this new S2 platform, along with new features like Dolby Atmos support and Sonos Radio, will mark the beginning of a new chapter for Sonos. What new features does Sonos need to add in order to stay relevant?
Confused about what AV Gear to buy or how to set it up? Join our Exclusive Audioholics E-Book Membership Program!
See also: