Snell Folded into McIntosh by D&M Holdings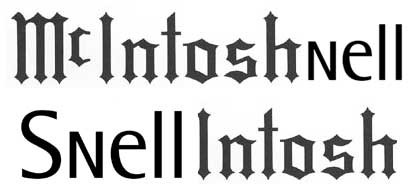 We're just conceptualizing here...
According to an article at Twice.com and repeated by CE Pro, D&M Holdings is moving the manufacture of Snell products to a dedicated facility on the McIntosh campus in Binghamton, N.Y. The consolidation is apparently designed to improve  efficiency and cut costs.
D&M is maintaining that the two companies will continue to remain separate brands but will share manufacturing resources, engineering collaboration and product design and marketing strategies.

What struck us as odd was that D&M, in a move to cut costs, is actually constructing a dedicated state-of-the-art facility for Snell on the McIntosh campus in Binghamton, NY. There were no comments on the costs involved, nor whether this was simply an assembly area or if they were adding tooling at the site as well. Currently, Snell's speakers are manufactured at Boston Acoustics' main facilities in Peabody, Massachusetts. The new facility is slated to begin operation in June according to Vic Pacor, President/CEO of D&M Holdings.
Vic commented "As both companies specialize in ultra-luxury, hand-assembled, precision-crafted products, Snell is a perfect fit for the existing McIntosh infrastructure, and the integration will allow both companies to maintain the integrity and value of their respective brands."
McIntosh president Charlie Randall will now run Snell, and Bob Graffy, brand manager for Snell, will continue with the company and report to Randall.
Torgus posts on February 19, 2009 14:52
zoinks, post: 525740
How about "Snosh"
heh………………….
zoinks posts on February 19, 2009 00:42
admin, post: 524323

How about "Snosh"
Post Reply