New Smartphone TV Company 'Dreams' Believes The Future Is Vertical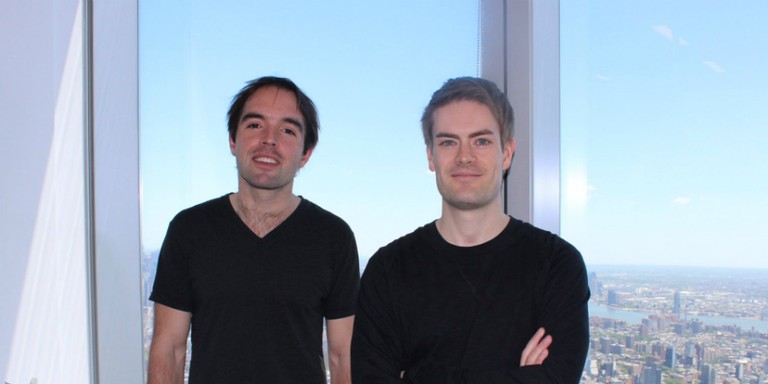 Dreams Vertical TV for Smartphones
Audio technology companies like Dolby, DTS, and Dirac have all been working to improve the relatively poor aural experience of watching TV and movies on a smartphone. But what about the video side of things? What can be done to improve the experience of watching TV on a tiny, handheld screen? Tackling this question is a new company called "Dreams," founded by former Google product manager Tom Bender, and former Instagram engineer Greg Hochmuth. Bender and Hochmuth believe that the majority of TV viewing will eventually be done on mobile devices. "In the future, this is the only device that will matter," said Bender, holding up his smartphone in an interview with Business Insider. The main impediment to this sea change, according to Dreams, is the widescreen aspect ratio that became the industry standard along with the advent of high-definition television. In order to better translate from the small screen to the tiny screen, TV content must be vertical rather than horizontal.
Most smartphone users hold their phones in vertical (a.k.a. portrait) mode most of the time, allowing some level of one-handed operation for social media, messaging, and web-browsing. Even video games, which may require two hands, are often designed for portrait mode, not the horizontal landscape mode that more closely resembles the 16:9 aspect ratio of today's flatscreen TVs. Why? The answer comes down to ergonomics, according to Bender.
"It's not comfortable for your wrist to hold a phone on its side," he said. According to research conducted by the new company, most people just don't like turning their phones 90 degrees and holding them in landscape mode, even when watching videos. "When we started thinking about TV for the phone, we decided that it has to be vertical. It has to be formatted for the way that you hold your phone."
Dreams has already received $5 million from investors, which the company has used to conduct the  aforementioned research, and develop technology-based solutions required to reformat TV content to fit onto a vertical screen. Bender believes that "longform, professional vertical video is the next trend in television," but in the meantime, existing content can be manipulated using a combination of clever editing and powerful software. The company has employed a team of video editors to reformat content, while a software program developed in-house identifies when a person is talking, and ensures that the speaking character isn't cropped out of the frame.
The Dreams app currently has a variety of vertical TV shows from HGTV, Food Network, Animal Planet, and other popular networks. But not all content easily translates from widescreen to a vertical orientation. Changing the aspect ratio requires that significant portions of the frame be sacrificed. On a smartphone screen, the loss of resolution may not be absolutely critical, but some scenes (such as sweeping landscapes) will undoubtedly suffer. A sitcom might be easy enough to crop, but Westworld? Not so much. Will vertical video ultimately usurp the crown from widescreen and become the new television standard?
Share your thoughts in the related forum thread below.