Sirius - XM: 10 Years Late and $3.4 Billion Short!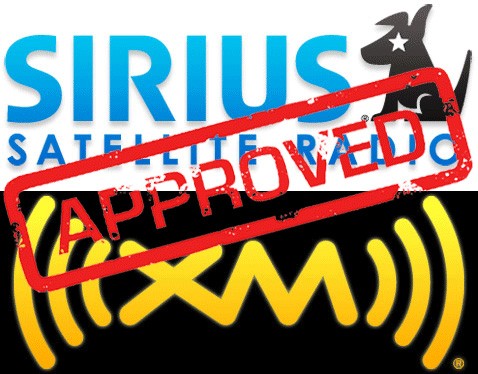 A merger between Sirius and XM satellite radio was finally approved by the FCC. Sirius then purchased XM for the sum of $3.3 billion after both companies agreed to pay a $19.7 million settlement for various violations. The companies have now combined to become one – the newly minted Sirius-XM Satellite Radio.
Sirius Chief Mel Karmazin who now runs the merged company maintains a sunny outlook on the troubled business. "The prospects for the combined company are extraordinary." Karmazin said. He predicts the merger will grant a $400 million operating cost savings and that the new company will finally operate in the black by 2009.
That's right – neither satellite radio company has ever posted a profit! If Karmazin gets his wish the technology will post its first profit next year. During those lean years for the satellite radio business, neither company had a problem dishing out huge contracts to content providers in an effort to sink the other.
Be careful what you wish for…
Sirius just got its wish. The newer of the two satellite radio companies succeeded in its Scorched Earth war against XM. In 2004 Sirius agreed to a contact worth $700 million over five years to bag shock-jock Howard Stern. XM handed out $50 million over four years for Oprah and $650 million for the rights to broadcast Major League Baseball. Sirius racked up another $29 million dollar contract to ex-con Martha Stewart.
But what's a satellite radio company to do with all those operating costs, not to mention the $3.4 billion it cost just to cut the merger? It's not clear what kind of Kool-Aid Mel Karmazin's been drinking but it looks a bad case of someone not being careful what they wished for. We could be watching the final steps in the long decline of satellite radio.
It's still too early to tell exactly how this merger will play out for customers. This merger has been in the works for the last 17 months, you'd think someone would have ironed out a few of the merger-bugs with which Sirius-XM is now being troubled. Details like - exactly how the services will combine seem to have eluded the plan.
Sirius-XM is talking of a combined fee providing customers of both companies with a best-of service for $17 per-month. Another plan has Sirius-XM providing customers with a la carte services, letting customers subscribe only to their favorite channels.
I once spoke about the Satellite Radio merger in a "Tunnel Vision" segment when Sirius and XM announced an intent to merge. It has long been my contention that commercial satellite radio is a troubled business plan that can't compete with newer technologies. Sure it was a great idea in 1997 and no doubt there are plenty of dedicated customers who love the service. But today we have 3G cell phones with unlimited internet, access to huge media libraries and can stream Bluetooth to car stereo head units that are fully Bluetooth ready. Simply hooking up an MP3 player to your car stereo or burning a disc was child's play back in 2004.
I don't profess to knock the technology itself nor the value it ads to long range commutes. But in practical terms the largest single segment of subscribers comes from those who bought a car with XM or Sirius built-in. Sales outside of new car owners are disappointing. You simply can't get around the fact that instead of reeling in profits satellite radio has instead been piling up debt.
The only chance the new Sirius-XM collective stands is to dramatically reduce operating costs while making its penetration into new vehicles so ubiquitous it's free. It'll likely be faced with dropping many of those high priced entertainment contracts and get back to radio's roots - ad-free, non-repetitive music that blows FM out of the water.
See also:
Recent Forum Posts:
yettitheman posts on August 11, 2008 05:15
I'm just going to put a old C-Band dish on my car and set an old Houston Tracker box to receive Ku Audio….
footman posts on August 06, 2008 22:37
Dave Van Ronk

I will never forget the first song I listened to on XM, Dave Van Ronk singing The

Alabama Song / Weill-Brecht. I enjoy XM everyday.
moreira85 posts on August 06, 2008 22:17
i love my sirius radio and just recently hooked it up to my home theater unit, man does it sound like craq compared to my mp3s on my ipod that i play on the HT.
Kevin P posts on August 06, 2008 08:13
Declining Sales

I, personally, subscribed to Sirius after it announced the Howard Stern signing. I believe, in my opinion, that the deliningsales of radios (aside from those in cars) was due in large part to the merger and how long the process took. I am sure the same thing happened during the Echo Star & Dish Networks merger talks (ed. hope I'm getting the two companies correct). No one was sure how the merger was going to pan out, so they kept a holding pattern. I feel that now that the merger is comlpeted, you'll see an increase in the sales of the radios.

That said, I like the service. It's refreshing to hear broadcasters actually be 'human', letting a curse slip out every once in a while (depending on what you listen to). The comedy channels are uncensored, so you can hear a Ricahrd Pryor or Geogre Carlin skit the way it was intedned to be heard.
TLS Guy posts on August 04, 2008 23:16
fmw, post: 441269
I'm guessing the two of them merged because they couldn't get enough customers separately to make a profit and they hope that one company with one overhead will be able to make a go of it. If so, that is a strategy almost guaranteed to fail - at least it has failed in the very great majority of instances in the past. If either company couldn't make a go of it, then the problem is the business model, not the competition.

I get XM, or part of it as a freebie for my DirecTV subscription. I don't think I've listened to it more than 1/2 a dozen times. The sound quality is truly awful. It is bad enough that I'd rather sing to myself than listen to it.
Agreed. It is a complete waste of time and a lot of expensive technology.
Post Reply