SAG Walkout - Seeking Strike Authorization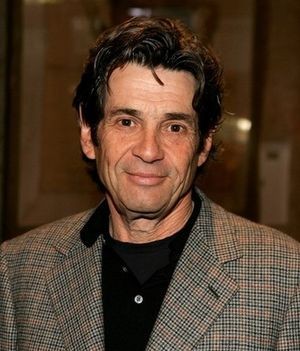 Alan Rosenberg encouraging SAG to strike
Alan Rosenberg, President of the Screen Actors Guild (SAG), stated today that he is seeking to get strike authorization for the union. What this means is that he and the union are putting up a vote to the members to vote on the authorization to strike. This is an ongoing labor battle that is drawing many people's memories back to this year's earlier WGA (Writers Guild of America) strike which canceled such shows as 24. Talks and mediation broke off this week, prompting SAG to seek the strike authorization vote.
SAG thought the federal mediator would move the union and studios towards the process of negotiating a new deal that would renew their contracts, however that broke down this week. The SAG board decided that as soon as the mediation failed, a strike authorization vote should be sought. A strike can only be authorized when 75% of the union voting members vote to authorize a strike as a tool they can use to further negotiations with the AMPTP (Association of Motion Picture and Television Producers).
Much of this is predictable, however the lackluster economy puts a new spin on the situation and really puts the screws to the SAG union since a strike would almost certainly mean the loss of millions of dollars in wages and countless careers due to an already-recessed economy.

The AMPTP's response to the SAG union's decision to seek a strike authorization vote was right to the point:
"Now, SAG is bizarrely asking its members to bail out the failed negotiating strategy with a strike vote - at a time of historic economic crisis... the tone-deafness of SAG is stunning."
- Producers statement
The AMPTP continued, saying:
"Make no mistake about this. If SAG members authorize a strike, then a strike is all but guaranteed, because SAG has shown no willingness to compromise on its unrealistic demands. Simply put, a vote to authorize a strike will lead inexorably to a strike, and a strike would cost SAG members far more than they can ever expect to gain."
- AMPTP

Uh, duh. It's almost refreshing to hear such plain talk, even though there is clearly some posturing going on within each camp as they jockey for position. The AMPTP makes a good case - why would you want to engage in a strike during a very difficult economic time? When it's all boiled down, the union is simply attempting to violate market forces by "ganging up" its members in order to pressure the Producers to cave in on their many demands.
The SAG side of the story argues that the AMPTP is attempting to use the current climate to take advantage and ensure that actors don't participate in the "new media" which includes the Internet and other online or electronic distribution models. Rosenberg, when presented with this second statement said "Well, I don't know what we're supposed to do - trade away our future?"

He then went on to explain that the strike authorization vote is indeed a tool to make the AMPTP come back to the table and talk to them. What it appears to be, however, is a definitive step towards a new strike and at the worst possible time. SAG may indeed mark out the future of its union members, and actors everywhere... however they may not end up liking the future they enact through a strike at this point in time. Like the WGA strike before it, a strike now seems to benefit the few, with some minor long-term benefits, at the expense of putting a lot of current generation actors out of business.
We'll see what the future holds, but this couldn't be happening at a worse time for that industry. Let's hope reality TV dies before this really hits the fan.

BMXTRIX posts on November 29, 2008 16:33
I don't give a darn whether or not all TV shows or movies are cancelled or not.

People who work for a living deserved to be paid for a living and as is ALWAYS the case in corporations, they are looking for the best way to screw over whoever they heck they want to to get the most profits for the company, which fattens their wallets above all else.

If 'the man' has a new way to make money which takes that out of the pockets of the people who actually did the work, they are, very predictably, going to exploit it for their own greedy desires first and foremost, while endeavoring to ensure that those entitled to any royalties are prevented from getting them… through whatever means is necessary.

Frankly, I think that before any show, movie, etc. is even possible for release in any new emerging format (Internet, discs, cable, satellite, phone, etc.) that first a deal needs to be put in writing as to how compensation will be given.

Do some people make 'to much' money? Yes, absolutely! But, I don't think it is the people who are going on strike. It is the people in the corporate office who have always made to much money who just are demanding more. Ef' them! Get the money distributed among all of those who deserve to benefit, and the fact that TV seasons get shut down completely is a reminder that those people really are the ones responsible for getting those paychecks into the head honchos wallets.

Some who don't deserve it, obviously will benefit… count on it. But, not the average employee who just wants to get their piece of the pie - which they sure as heck helped to make.
mikeboy posts on November 29, 2008 15:51
But everything SAG and, for that matter, the WGA has asked for is based on the profits that the studios and networks receive. They're not trying to ruin the business. They just want a fair percentage of the profits in line with what they continue to get for reruns on Broadcast.
We trusted them when cable was in its infancy in the early 80's and gave them an extremely low rate to help them get started. Within ten years, the studios started syndicating their shows on cable networks like USA and Lifetime, as opposed to the traditional local broadcast channels, and residuals went from four figures to two figures or low three figures, even as the ad rates for those once small cable networks were mushrooming upward.
We let it go too long, and then it was too late to do anything about it. The train was already down the track. With the advent of the Internet and the realization that TV will eventually be watched via Internet connection and not via cable or satellite, we wanted to be assured that our future earnings were not going to be decimated simply because the studios and networks could say, "Well, we don't have to pay you anything, because we are using a new technology to deliver the programming," even though people will still be watching it on their home TVs in an equal or similar manner.
Simply put, they want to end residuals permanently and reduce the "floor" for payment in future years. If anyone's interested, here is a Huffington Post article I wrote that explains it more fully:
www.huffingtonpost.com/michael-russnow/the-wga-strike-for-dummie_b_83253.html
fmw posts on November 29, 2008 06:38
mikeboy, post: 489611
You ought to look at the following short video produced in Cologne, Germany by TV Star Andreas Stenschke. It points to what is at stake for writers, actors …..
And you ought to look at what the current financial mess has done to workers through layoffs, investors through the loss of stock value, taxpayers through the idiotic spending of the Congress, business owners for the loss of business and on and on and on. Sorry. Movie making is not a critical industry. I'll put them near the bottom of my worry list except insofar as they are employees, investors, taxpayers etc. in which case they face what the rest of us face. It is a big huge yawn for me.
mikeboy posts on November 29, 2008 03:34
Europeans plight affects SAG situation
You ought to look at the following short video produced in Cologne, Germany by TV Star Andreas Stenschke. It points to what is at stake for writers, actors and directors regarding the potential loss of income when reruns of TV shows and movies go to the Internet rather than on cable and broadcast TV, where they currently show. It is particularly relevant as the Writers Guild is now in a battle with the AMPTP over their reneging of the Internet residual formula agreed to at the end of the strike in February. Link to the video is:
https://www.youtube.com/watch?v=-PPZV3dTzbg
The Europeans' (and other international artists) situation is absurd and the AMPTP producers and networks would like nothing more than to remake that as their modus operandi on our shores as well.
fmw posts on November 27, 2008 05:33
Timing is everything! Idiots!
Post Reply