Impact Acoustics Rotating HDMI Adapters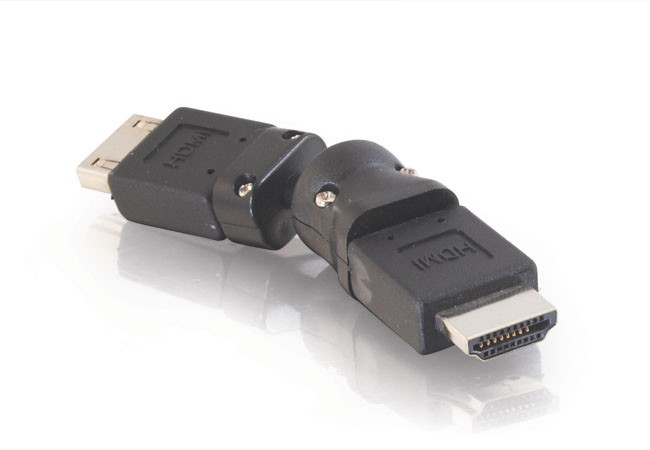 Impact Acoustics Rotating HDMI adapters
Impact Acoustics tossed me a new product announcement the other day that really got my attention. They have a new line of rotating, swiveling HDMI adapters which finally solve that issue of connecting to various components which simply don't line up exactly as you'd want them. I don't know about the regular home theater user or custom installer, but HDMI cables are particularly unwieldy and inflexible. They don't like to be twisted 180 degrees and, if your HDMI female receiving end is "upside down" or inverted from what your cable expects, it's often a difficult process to make the connection without feeling like you're destroying the cable in the process.
This new product comes in just about any HDMI and DVI-D female-male flavor you can imagine. I suspect the most popular will be a simple male to female HDMI connector that will allow a simple angled connection at the end of a cable run. The HDMI rotator coupler features a center ball joint design that enables a 360 degree rotation and 90 degree bending, allowing the HDMI cable to easily be run at any angle. The coupler's design ensures signal integrity in any position and the flexibility makes it ideal for HDMI connections in limited spaces.

I don't know exactly how they did it, but at just $12.99 retail these should sell like hotcakes.
PS. You can still save 20% on all Impact Acoustics products simply by entering code ahjune during checkout.

For more information please visit www.impactacoustics.com.