Playstation 3 Price Cut to be Phased Out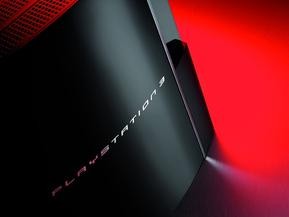 Playstation 3 Price Drop Short-lived
In the ongoing Playstation 3 pricing drama, according to Reuters, Sony has announced plans to phase out the recently price reduced $499 Playstation 3 model in the United States, in favor of the increased capacity $599 model originally slated for Korea.
Sony to phase out $500 PlayStation 3 Mon Jul 16, 2007 7:32PM EDT
Sony confirms end of ps3 60gb model, $499 price
History repeats itself:
Originally introduced at $599, the 60GB version of the Playstation 3 was recently reduced to a list price of $499. This model will now bow out for an 80GB model priced at $599. For a short time, the 60GB version, had in effect, replaced the previously discontinued 20GB version that made its debut at a $499 retail price.
Sony will not be manufacturing any new 60GB units when the 80GB version goes on sale and will simply sell off the remaining inventory of those units. Sort of like a clearance sale.
This also follows Sony's equally dramatic denial of the price cut until the end. In an interview with Reuters, reported on Friday, July 6, that Playstation 3 prices would not be cut according to Sony President Ryoji Chubachi.
Sony has no plans to cut PlayStation 3 price Fri Jul 6, 2007 6:28AM EDT
But by Monday all was different, just in time for E3.
Sony cuts price on PlayStation 3 by $100 Mon Jul 9, 2007 9:42AM EDT
So in the end prices stay the same.
But look at the upside, $100 will buy another whopping 20GB.
Recent Forum Posts:
j_garcia posts on July 17, 2007 19:23
(We already have a thread for this
here
but) Most likely what will happen is they will stop giving you the free Motorstorm and the price will drop, but I have a feeling it won't be by $100.
Derelict posts on July 17, 2007 19:03
80GB model not likely to stay at $599

I am no industry analyst, but Sony has stated that the stock of 60GB PS3 will last until christmas, which in turn is likely to mean a price drop to $499 for the 80GB model. PS3 sales will get a boost from the $100 price drop and I don't see Sony giving that up because they run out of stock on a SKU with 20GB less space.

IMHO there is 0% possibility that the 80GB model will stay at $599 once the 60GB model is phased out.
Post Reply