Panasonic 1080p Plasmas Rated 100,000 Hours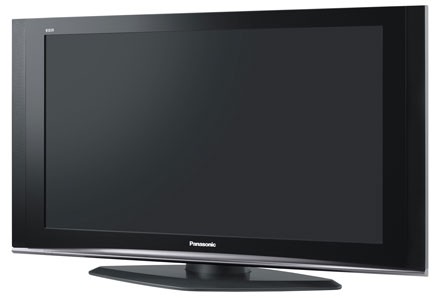 Panasonic Extends plasma life
Panasonic announced thius week that it is rating its new line of 1080p Plasma HDTVs to play for 100,000 hours before reaching half brightness. If you take the U.S. average daily viewing time of 6.5 hours, then a new Panasonic 1080p Plasma HDTV would last 42 years before reaching half of the original brightness level. Panasonic rates its current line of 720p Plasma HDTVs to play for 60,000 hours to half brightness or around 25 years at 6.5 hours per day. Seriously, if you watch that much TV you must either live at the North Pole or you need to get out more.
Users of commercial plasma displays, however, should rejoice.
"This is a significant step for Panasonic Plasma and something we feel is yet another differentiator for our Plasma HDTV products," said Dr. Paul F. Liao, Chief Technology Officer, Panasonic Corporation of North America. "What makes this milestone even more significant is that this rating is to half brightness, not until end of life cycle. Even after 42 years, on average, our Plasma HDTVs could still be able to provide their owners with clear, crisp colorful high definition images."
Panasonic's line of 1080p plasmas are currently available in 42", 50", 58" and 65" class diagonal screen sizes. Additionally, Panasonic's 42" 1080p HDTV is the only 42" 1080p Plasma on the market today. As CEDIA approaches it wil be interesting to see if the life expectancy of placmas is increasing across the board or if Panasonic is alone in securing a new manufacturing process that allows the extended life.
Of course, I don't know too many people anymore who have telelvisions that are more than 8-10 years old, making the current life expectancy of 60,000 hours sufficient for my non-commercial needs.