Nintendo Wii Rain Check, a Christmas Dream Come True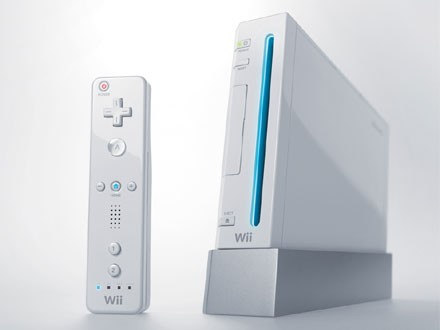 It's Christmas time! Time for the annual video game console shortages that is, and this time it's the Nintendo Wii that's coming up short of demand. 
One estimate put the bill for Nintendo's shortages at a staggering $1.3 billion. And that's only game console sales, which doesn't account for potential software sales this holiday season.
Nintendo America Senior Vice President George Harrison blames the shortages on a worldwide shortage of disc drives, which is affecting other companies, not just Nintendo. Mr. Harrison points out that Nintendo produces 1.8 million units a month with a majority going to U.S. consumers. My sweet lord, George – that's a lot of disc drives!
So, what if you're a concerned parent who must get a Nintendo Wii for little Jr. this Christmas? Retailers like GameStop and Nintendo believe they have the answer.
Nintendo Wii Rain Checks
A Nintendo Wii rain check is literally a card you can put under the tree that promises a Wii sometime in the next month, when Nintendo manufacturing can catch up with demand.
Game system - price - availability
Xbox 360, Arcade - $279 – lots available
PlayStation3 -  $399 – up to their ears in PS3
Nintendo Wii - $249 – good luck
 It's just what every kid wants when he or she wakes up at 5:30 am to take that first peek under the Christmas tree:
"Mommy, what's a rain check?"
Kids grow up so fast these days. I was innocent to the term "rain check" until my teen years, and I rue the day it entered my vocabulary. Of course, I learned all about rain checks from girls in those days…
I recommend not scaring your kids with the cold hard reality of a rain check. They'll have plenty of time when they're older to learn to be denied gracefully.
Recent Forum Posts:
geo75 posts on December 18, 2007 01:38
Tell me about it

I got lucky had a friend who worked at a BB held one for me. Although I am thinking of selling it so I can buy a PS3 instead.
Post Reply