Halo 3 Pushes Xbox 360 Into Lead Over Wii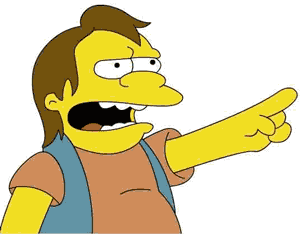 Xbox 360 Halo 3 Briefly Oversells Wii
Next generation game console sales figures for September are in from the NPD Group. While we don't know what  the long term effects will be, it looks very good for Xbox - at least this week:
The sales numbers work out as follows:
Xbox 360: 527,800
Nintendo Wii: 501,000
Nintendo DS: 495,800
PlayStation Portable: 284,500
PlayStation 2: 215,000
PlayStation 3: 119,400
Game Boy Advance: 75,000
The Xbox 360 comes out on top followed by the Wii while the Playstation 3 is only able to trump the aging handheld Game Boy Advance and again loses to the Playstation 2 by a wide margin.
The Xbox numbers are a huge jump from August, which also saw a jump to 276,000 units, up from declining sales number of 198,000 units in June to 170,000 units in July. These sales figures for the 360 are also significant because it trumps what is the Wii's second best sales month.
Playing with the numbers some, we get the following sales ratios to the trailing PS3:
XB 360/PS3: 4.42
Wii/PS3: 4.20
PS2/PS3: 1.80
GBA/PS3: 0.63
Considering how strong PS2 sales remain, it is obvious that consumers must still be interested in the games available on that platform. It will be interesting to see the effect on the new $399 version of the PS3, due out November 2nd that ditches backwards compatibility with PS2 titles by eliminating the hardware emulation available in previous PS3 models to close the price gap with the Xbox 360.

For those consumers who are still interested in buying a PS2 consoles for the titles not available in a PS3 version, the $100 price break evaporates because it is cheaper to buy the $499 version with backwards compatibility than to fork out $129 for a PS2.
The last price break for the PS3 bumped up third place sales somewhat but seems to have petered out after a couple of months and never move Sony up the race.
Once again, the PS3 price break is somewhat illusionary because Sony is not outright dropping price; they are simply cutting out functionality to cut cost whereas the Xbox 360 models remained identical before and after the price change. And if one considers that HDMI capability has been migrating into Arcade and Premium versions of the Xbox from the Elite, Microsoft's price break is actually adding features and rumors abound that the introduction of the HDMI equipped Elite in Japan may have boosted Xbox 360 sales on the PS3s home turf.
So the question posed earlier by Audioholics, Can Halo 3 save the Xbox 360, now has some sales history to behind it. With 5 million units sold for $300 million in first week, it is definitely a boost. Also, revisions to the 90 nm CPU/GPU Xbox 360 to reduce heat with the release of the Falcon mother board, using a 65 nm GPU, and the future release of the Jasper motherboard, with the addition of a 65 nm ATI GPU, heat related reliability issues related to the Red Ring of Death should improve.
Recent Forum Posts:
10 years ahead posts on December 22, 2007 23:57
wow…

Xbox 360 has a 40 percent failure rate on hardware.lol Who cares what they sell.They need to let me control their hardware QC…lol
naisphoo posts on October 23, 2007 16:51
Yeah but 1 in 3 of them is going to have some manufacturing defects be it Red Ring Of Death or scratched disc….a 33% failure rate is inadmissible…I guess there will always be M$ suckers.
Sheep posts on October 23, 2007 14:36
jinjuku, post: 322365
And they don't lose money on each unit. Are they still loss selling the 360?
I wouldn't put it past them.
SheepStar
jinjuku posts on October 23, 2007 08:25
Sheep, post: 322286
X2, and when 45% of those consoles don't go back.

SheepStar
And they don't lose money on each unit. Are they still loss selling the 360?
Sheep posts on October 22, 2007 20:56
jinjuku, post: 322244
Yawnnnn… Wake me up when the 360 outsells the Wii for 12 straight months…
X2, and when 45% of those consoles don't go back.
SheepStar
Post Reply