With Theaters Closed, Studios Send New Movies Straight To Streaming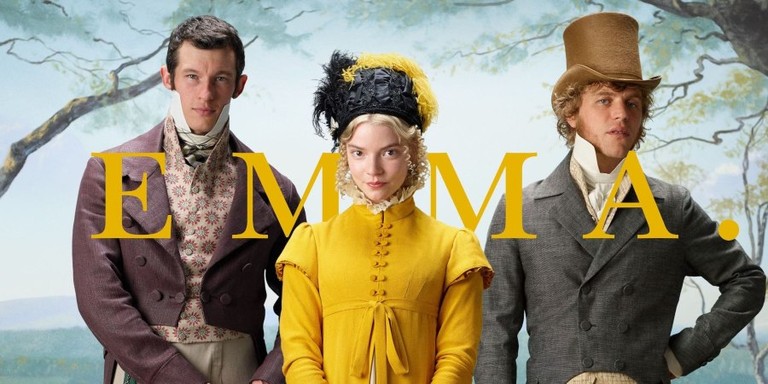 New Movies Straight to Streaming
The economic fallout of the COVID-19 pandemic has only just begun, and it's affecting us all in different ways. If you're a cook or server in a mom-and-pop restaurant, a touring musician who earns a living from playing gigs, or a movie theater employee, a few short weeks of disruption can leave you in a dire position. For a giant corporation like Disney, the threats of complete financial ruin may not be as immediate. Mickey isn't likely to go bankrupt in the next month, whereas someone living paycheck-to-paycheck easily could. But the eventual consequences will be serious. Under normal circumstances, Disney enjoys a constant and tremendous stream of revenue from its theme parks in California, Florida, Tokyo, Paris, Hong Kong, and Shanghai. They are now all shuttered, and the company's fleet of billion-dollar cruise-ships won't be putting out to sea any time soon. Disney's other main source of revenue is, of course, its movie studio — the most powerful of the Hollywood juggernauts. But in mid-March, the box office in the United States had its worst weekend in over 20 years. And now, theaters across the country have been forced to close their doors. Disney had no choice but to announce an indefinite delay for its live-action remake of Mulan, which was supposed to hit theaters on March 27th. Black Widow, the Marvel movie slated for a May 5th theatrical release, has also been delayed, leading many to speculate that fans might be given the opportunity to watch these new movies at home rather than on the big screen.
And now it seems as though we're moving in that direction. First, Disney released Frozen 2 on its Disney+ streaming service months ahead of schedule, and moved up the digital release of Star Wars: The Rise of Skywalker. The typical 90-day window between theatrical release and streaming/on-demand release has been officially shattered. Pixar's latest movie, Onward, was just released in theaters on March 6th, and didn't have a chance to earn its keep before the box office was shut down. And so Disney made the unprecedented decision to make the movie available for digital purchase starting just two weeks later, on March 20th, for $19.99. Onward will also find its way to the Disney+ streaming service, starting on April 3rd.
Disney isn't the only studio making these radical moves. Also on March 20th, Universal P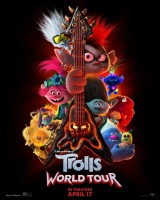 ictures made available three of its current theatrical releases "on a wide variety of the most popular on-demand services for a 48-hour rental period at a suggested retail price of $19.99 in the U.S. and the price equivalent in international market." The excellent Jane Austen adaptation Emma joined The Hunt and The Invisible Man as the first Universal films to become available for home viewing while they were still, theoretically anyway, in the theaters. But Universal didn't stop there. The company also announced that DreamWorks Animation's Trolls World Tour will arrive on-demand on April 10th — the same day it is scheduled for its theatrical debut. To release a blockbuster sequel directly to video-on-demand services is a bold decision, but NBC Universal CEO Jeff Shell believes that audiences who are stuck at home are willing to pay a premium for new and highly-anticipated titles. A former cable executive at NBC Universal's parent company Comcast, Shell has reportedly been a longtime advocator of day-and-date theatrical and home releases, but the major theater chains have put up a fight against the idea.
Universal Pictures has a broad and diverse range of movies with 2020 being no exception. Rather than delaying these films or releasing them into a challenged distribution landscape, we wanted to provide an option for people to view these titles in the home, that is both accessible and affordable. We hope and believe that people will still go to the movies in theaters where available, but we understand that for people in different areas of the world that is increasingly becoming less possible.
— Jeff Shell, the CEO of NBC Universal
Where Disney and Universal go, others will surely follow. Warner Bros. recently announced that DC's Birds of Prey, which performed poorly at the box office, has recently gone straight to video-on-demand on March 24th. The new Guy Ritchie film The Gentlemen, starring Matthew McConaughey, Colin Farrell, Charlie Hunnam, and Hugh Grant, hits VOD services that same day.

Warner Brothers did announce that Wonder Woman 1984 will still be released in theaters, despite reports suggesting otherwise so that is good news,  but it remains to be seen whether the decision to release first-run movies for immediate home viewing is truly a temporary measure taken in response to an extreme situation, or a new trend that will forever change the way movies are distributed.

Confused about what AV Gear to buy or how to set it up? Join our Exclusive Audioholics E-Book Membership Program!
See also: