Netflix to Stream Minor First-Run Movies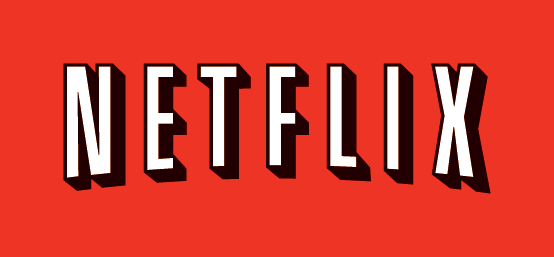 Netflix streams first-run movies
Netflix has signed a long-term agreement with the small movie studio Relativity Media to stream first-run films such as "Get him to the Greek" and "Grown Ups." The studio produces or finances 20 to 30 movies each year. The first of the films to be made available through Netflix streaming will be "The Fighter" (Christian Bale, Mark Wahlberg) and "Season of the Witch" (Nicholas Cage), both of which are set to release in theaters the first quarter of 2011.
The arrangement just allows Netflix subscribers to stream the movies online within a few months after the DVD release. This time period, when streaming is traditionally locked out, is known as the 'Pay TV Window.'
It's unknown whether or not this is entirely a big deal, especially given the limited nature of the agreement. Relativity Media is a relatively obscure film company in comparison to the big names and the majors studios don't seem all that interested in sidestepping their rather lucrative pay-TV deals. If the reported numbers we've seen are true, Netflix is supposedly paying Relativity up to $100 million per year for the rights to around 15 films. That seems almost ludicrous to us and certainly not anything that can be sustained at the higher levels required to handle content from the larger studios.
Netflix currently has over 10 million subscribers. At an average rate (our educated guess, not official figures) of $12/month, that brings about $1.44 billion per year in revenues. Based on what we've read in financial reports, the real number is a lot closer to $1.75 billion or more at present.
Since, typically, movies follow a DVD -> Pay TV -> Netflix progression, and pay TV companies offer big money for these extended time licenses to show newer films, Netflix has traditionally been left largely in the cold. Those who have used Netflix' streaming services for long realize that they mostly feature older movies and TV shows. Netflix does, however, pays Starz to stream films from studios like Disney and Sony throughout the pay-TV licensing period. The difference their deal with Relativity makes is that they replace the pay TV middleman altogether.
Given the existing model, it seems that Netflix has a big hill to climb before it will be viewed as a true streaming contender for current movies. Until then, companies like VUDU hold the lead with the pay-per view and cloud-storage "ownership" models. Once the industry moves further towards streaming and on-demand being the norm, something made more popular by the introduction of Hulu Plus and the upcoming GoogleTV, we may see these pricing models blink and companies like Netflix will, I'm sure, be there to pounce on any available opportunities.
Recent Forum Posts:
tystix posts on July 22, 2010 11:55
Streaming woes

I will continue to primarily watch sat. T.V. and rent Blue Ray disc because of the inferior picture and audio quality of netflix streaming video. Even the so call HD streaming are difficult to sit through knowing I can watch many more movies with great A/V from other soures. Netflix unnerves me a bit when they state HD and 5.1 streaming is being outputted from them when it really isn't being displayed now.
jlee949 posts on July 22, 2010 11:39
IPad vs.The Incomparable

I know that my IPad is not 1080p and 7.1 lossless but with my Shure SE 530 ear buds, in a dark room streaming Netflix over my home broadband network is comfortable, easy and a great way to catch TV stuff like 24, Mad Men, Battlestar Galactica and other stuff commercial free that I've never had time to watch or record.

When I want the real thing I can go into my media room and stream VUDU in 1080p through my major sound system…
loccdogg posts on July 20, 2010 19:31
Well its a good thing if they're streaming service gets better. Until then blu ray ftw.
j_garcia posts on July 16, 2010 12:52
jwenthold99, post: 734082
Actually some of the hd streaming on my ps3 looks quite good. Granted it's only 2 channel sound, but the picture quality of some of the hd streaming has been very surprising. A lot of it has to do with the speed of your internet connection as well.

Just my 2 cents
If you are streaming from Netflix on the PS3, it isn't HD. If you are talking about HD movies from PSN, they are downloaded not streamed. Netflix is supposed to provide 5.1 sound this year and HD streaming in the future. I have been out of town for work for 2 weeks and the ability to stream at the hotel was great. I don't really need HD and I don't have a sound system, and surprisingly, even over wifi, it was pretty good.
darien87 posts on July 16, 2010 12:11
dkane360, post: 734211
There are some times when I don't care about the quality of the movie/tv show. This is usually the case when I have people over and we're just looking for something to watch. I'm not gonna tell people we can't watch the netflix streaming cause it looks like crap, because then I'll get strange looks lol.
I can see that. I probably wouldn't care about picture quality if I was watching a Seinfeld episode or an old movie. But I tend to fast forward a lot when I'm watching movies, and wait for the damn thing to buffer every time I want to fast forward or rewind a scene kills me.
Post Reply