Sony's GoogleTV Android Alliance
by
Patrick Houston
—
May 21, 2010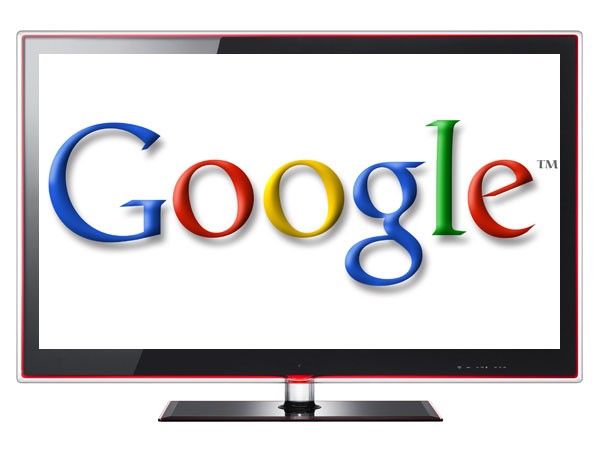 Sony Welcomes GoogleTV
Sony Corp. Chairman, Sir Howard Stringer concluded a press conference about its forthcoming Android-based Internet TV yesterday with a widely quoted declaration: "This really is a very big deal."  But it wasn't until his 50-minute sit down with an exclusive group of a dozen journalists and analysts that he got down to explaining why.
With the planned fall debut of both a standalone TV and a set-top-box-like device, the TV, Stringer said, "is no longer dumb."  By bringing the Internet and, more importantly, a cornucopia of apps to the TV, the same multimedia extravaganza that most people routinely enjoy alone on a PC or smartphone will finally – finally – make its way into the living room where they can enjoy it together.
What's so special about a Sony-Android TV? "It's who gets to experience it - the whole family," Stringer said. These announcements often come with a ton of hype.  You won't be blamed if you believe the normally understated British exec is making too much of too little. The Internet has been moving onto the TV for quite some time.  Sony itself has been making hay with its "internet-connected" TVs for two years now (currently via Yahoo! Widgets).  There are also already a myriad of hardware and platforms out there such as Apple TV, Roku, VuDu and Boxee.  Yahoo! has been pressing its connected-TV "widgets" into such manufacturer products as Samsung, LG and Vizio (in addition to Sony) for some time.   And Hulu certainly bridged the gap between the PC and TV with its ad-supported TV episode and movie streaming service. 
Introducing GoogleTV
But the Sony-Google deal really might make for a King Kong – a behemoth big enough and muscular enough to move IPTV from the fringes into the mainstream of modern life. And there's one other thing to note: The duo may be savvy enough to make Internet TV a reality.  Yes, Google gets computers, Search, and the Internet. But Sony knows TVs. And something on the Sony side makes the partnership potentially more potent: Stringer has put the finishing touches on a vast management change in Sony's TV group by turning its reins over to a group of managers who previously managed Sony's VAIO PC, PlayStation, networking, and mobile groups.
Stringer refers to them as his "musketeers," and they include Bob Ishida, the SVP of Sony's home entertainment business group who ran the VAIO business in the U.S. and Japan for years, and Kuni Suzuki, the SVP in charge of its network products and services group. Sony, at least, seems to be taking this hybridization very seriously.
Stringer said their involvement was calculated.  They don't just "get" TVs. They understand processors, operating systems, and applications, too.  Plus, they bring a "much more combative" computer industry mentality to the once, but no longer, staid world of consumer electronics.  They've managed [to stay competitive] in a highly price-competitive, innovation-driven segment.
The cultural revolution isn't underway just at Sony's Tokyo HQ.  It's also unfolding at its San Diego-based Sony Electronics Corp., which makes TVs, computers, MP3 players, cameras, and more for the U.S. market.  Just two weeks ago, Sony named Mike Abary,  who spent 10 years with the VAIO group, as the Senior VP of its Sony Electronics Home Division, which includes its American TV-manufacturing operation.
Thanks to the VAIO-connected execs, Sony got a jump at working with Google.  It began shipping its VAIO PCs with Google Chrome in January.  And its Sony-Ericsson unit released an Android smartphone to the Japan market in January. As a result, Stringer believes he has a six-month jump on his rivals.
Not be underestimated either is the fact that Google will be unleashing these set-top and television platforms to the thousands and thousands of independent developers who are climbing on the Android bandwagon, motivated by the riches to be made by creating apps for an OS that spans smartphones, PCs, netbooks, tablets, and PCs.
In fact, Abary believes the TV will become the platform for apps that will turn the TV to an information device as utilitarian as other computing devices – apps in numbers and in kinds we simply "can't imagine now." The fact that Sony already had Yahoo! Widgets in some of its sets, but found that to be wanting (as did we) tells alot. The current move seems to be a push for total integration - to truly bring fast, useful, convenient, and advanced apps to the television.
Think about a TV, populated not just with programming but with as many apps as your smartphone is.
Stringer paid homage to Google for its quick feet.  When Sony called on Google to talk, it was the Google side that proposed putting Android on Sony TVs first – and other gadgets in its portfolio later, he said. Stringer contends the relationship with Google is so far "unblemished" by any major disagreements - "refreshing, " he said, referring no doubt to the often contentious alliances it's long had with the likes of Microsoft and Intel.
By Stringer's own admission, partnerships like the one it's forged with Google often turn into love-hate affairs.  In an aside before his sit-down began he said that running a corporation in today's world of "competition" is like "jumping into a Viking boat" where you might be handed an oar – and you might be handed an axe."  In short, you never know when you're friend, or when you're foe.
Today's Google has handed him an oar, he jokes.  After this, though, he admits, who knows.
Recent Forum Posts:
haraldo posts on May 26, 2010 11:20
I don't think Sony's ever been dumb… They don't do things in their own proprietary way becuase the're stupid but because it gives 'em more money on the bottom line. And most of all they have a horrible business ethics in the way they have been making and forcing proprietary standards.

Nice example is PSP where you have to buy your movies over again due to licensing and technical limitations, even if you have the movie from beforehand and even if it's technically no problem to get it to the PSP, it's just been blocked…. (Hope I'm right on this?)

Sony is big enough to do these things….

I don't think Sony will have any intentions on making or adhering to open standards here, they don't think like this.

Which is why I do have a "personal Sony Boycot"
allargon posts on May 23, 2010 15:40
It appears Sony is "no longer dumb." They're wise enough to partner with Google rather than trying to do everything their own proprietary way.
Post Reply