Microsoft Launches Games for Windows Live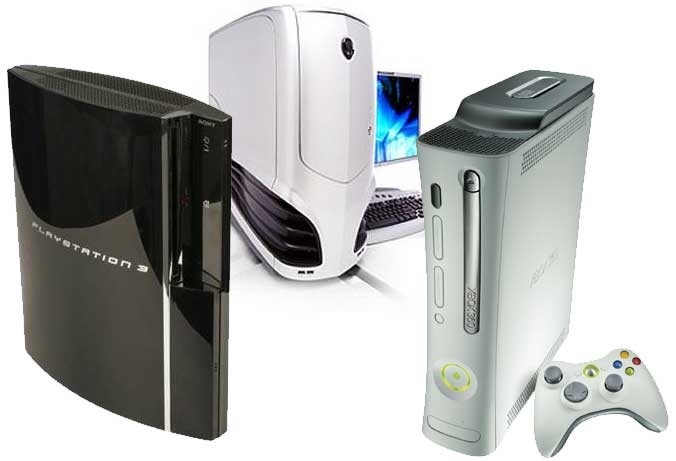 Consoles & PCs Living Together?
Fire and brimstone coming down from the skies. Rivers and seas boiling. Human sacrifice, Consoles and PCs living together - mass hysteria. Could this be the end of civilization as we know it? Or the start of something really cool?

Microsoft is launching a new service in May that could, overtime provide the 'missing link' in the "console-vs-PC' gaming experience. The gaming platform, dubbed Games for Windows Live will allow compatible games to play concurrently on both the Xbox 360 and Windows PC. Ever since the days of Unreal Tournament and Xbox users have wanted to combine the game play power of both consoles and PCs.

In particular, Microsoft hopes the launch of this new system will give PC gaming a boost in Japan and generate more business there for the Xbox 360 console. We wish them luck and imagine that Japan is largely a "PS3 town".

Takashi Sensui, general manager of the Xbox division at Microsoft's Japan unit said "I believe the PC gaming market in Japan has been underdeveloped. We hope to revitalize that market in Japan, and that will in turn create momentum for the Xbox 360."
The Games for Windows Live platform will allow PC and Xbox gamers to exchange text chat messages, signing on to each system with a common username and seeing a common friends list. A more advanced version, included in Microsoft's Gold membership account, will allow cross-platform gaming so, on software that supports it, PC and Xbox 360 gamers will be able to battle each other - on compatible games. Right now the only games scheduled to be released in 2007 with this capability include Shadowrun, a first-person shooter, and the "ever-popular among sextagenarians" Uno card game. Let's hope that Epic Games will rally behind it and enable this functionality in time for the release of Unreal Tournament 3.

Currently, and likely for the foreseeable future, the PC gaming market is dwarfed by the console market. An NPD Group study placed the console retail dominance at some 14 times the current levels of PC gaming. If that weren't bad enough, Japan has an even smaller market share due to the penetration of consoles in the country and the apparent dominating success of the new Nintendo Wii console in particular.

Microsoft Games for Windows Live will be launched in the U.S. on May 8 and in Japan on May 25.