Klipsch Teams Up With Dirac To Develop Next-Gen Headphones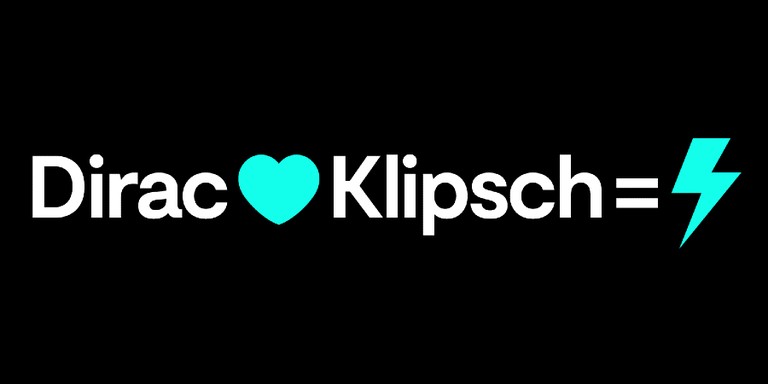 Klipsh teams w Dirac
Over the last decade, the huge mainstream success of the Beats by Dre brand has fueled a renaissance in the premium headphone world, leading many old-school loudspeaker manufacturers to branch out into personal audio. Audiophile speaker brands like Bowers & Wilkins and Focal now have a big presence in the headphone space, and can be found on display in everyday places like Best Buy and Apple's retail stores. Heck, you can buy Bowers & Wilkins headphones in some airports these days. Fifteen years ago, the idea of buying a B&W product in an airport would have seemed ludicrous. That just goes to show how important the headphone business has become to the audio industry as a whole. While most loudspeaker manufacturers that now offer headphones  — including B&W, Focal, KEF, and PSB — got into the personal audio business after the advent of Beats by Dre, Klipsch was ahead of the curve when it launched its first in-ear monitor in 2007, a year before the first Beats headphone was introduced. In the intervening years, Klipsch has maintained its position as an important player in the headphone business, particularly with the company's in-ear monitors. (My friend Bill, who is a Grammy-winning mixing/mastering engineer, used a pair of Klipsch in-ear monitors as his daily drivers for several years before eventually upgrading to some very expensive custom IEMs from JH Audio.) Now in 2020, Klipsch is poised to get ahead of the curve once again via a recently-announced collaboration with the DSP wizards at Dirac. Together the two companies aim to "pioneer the next generation of headphone audio performance," according to a press release from Dirac. The first product to be born of this partnership is expected to debut shortly after the holidays. Though details are scarce at this time, it will probably be a true wireless earbud or in-ear monitor (like Apple's AirPods), and will reportedly leverage Dirac's sound optimization algorithms to "boost every detail of the music and unleash the full potential of the earphones."
Klipsch is the preferred choice of audiophiles and aficionados around the world, thanks in large part to our unwavering commitment to engineering excellence and innovation. By working with Dirac, we combine our decades of headphone expertise with their digital audio expertise to introduce to our customers a new level of listening experience. Dirac shares our commitment to excellence and innovation, and we look forward to continued collaboration.
— Vlad Grodzinskiy, Sr. Product Manager at Klipsch
I'm personally hoping to see an updated version of the Klipsch Heritage HP-3 over-ear headphones ($1,200) at some point down the road. The companies have said that "the integration of Dirac's software with Klipsch's premium speaker hardware will establish new performance standards across Klipsch earphones, demonstrating the ability to level-up any listening experience through the use of pioneering digital audio solutions." So it's reasonable to expect more than one Dirac-enhanced Klipsch headphone product coming down the pipeline. The engineering teams at the two companies have worked closely to customize Dirac's technology so that it delivers "peak performance and (the) maximum degree of audio upgrade" when combined with Klipsch earphone hardware.
Dirac has long been a pioneer in the home theater, automotive, and mobile market, working with the industries' most well-respected brands. Collaboration with Klipsch – a legendary acoustics pioneer – further establishes our position as an innovator in the headphone market and reasserts our commitment to working closely with premium brands to leverage the latest in digital audio to elevate hardware performance to new levels.
— Lars Isaksson, Business Director at Dirac
Klipsch / Dirac Future Product Collaborations in the Making?
Dirac's sound optimization solution provides impulse response and frequency response correction, resulting in improved clarity, sound-staging, voice intelligibility, and bass fidelity, according to Dirac. The Swedish digital audio experts have also developed a technology called Dirac 3D Audio, which they describe as "audiophile-quality 3D audio DSP tailored to your headphones." Dirac 3D Audio is ideal for gaming, and for immersive surround-sound effects, but can be applied to all kinds of headphones. The tech promises a more convincing, outside-of-your-head sound presentation with a realistic sense of space and accurate spatial positioning of different audio objects.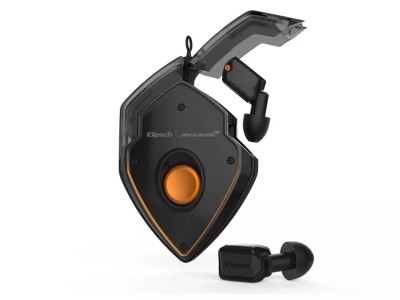 Although this is the first time that Klipsch has teamed up with Dirac, the iconic brand has been a part of some interesting partnerships in the past. Back in 2008, Klipsch collaborated with Best Buy to develop the five-model Icon V Series of loudspeakers, which was designed to deliver superior sound from slim, attractive, and lifestyle-friendly cabinets, all for a low price. More recently, Klipsch became the official headphone and portable audio partner of the McLaren Formula 1 racing team, and earlier this year the two brands announced several new headphone products featuring McLaren's signature Papaya Orange color, and suitably high-tech styling. The range-topping Klipsch x McLaren T10 True Wireless in-ears will set you back a cool $1,000. For the T10, Klipsch partnered with a technology group called Ear Micro to develop the internal electronics, which are claimed to be the smallest in the world (about 50% smaller than those inside Apple's AirPods Pro), yet with much more powerful processing capabilities than any competing solution. It seems likely that Ear Micro's small yet powerful "ear computers" will again be put to use in the next generation of Klipsch earphones, as it takes quite a bit of computing horsepower for Dirac's DSP-based sound solution to work its magic. We'll be sure to keep you updated as soon as more information becomes available about the fruits of the Klipsch/Dirac collaboration.
Confused about what AV Gear to buy or how to set it up? Join our Exclusive Audioholics E-Book Membership Program!