Kaleidescape Signs Deal with Warner Bros. for Blu-ray Quality Downloads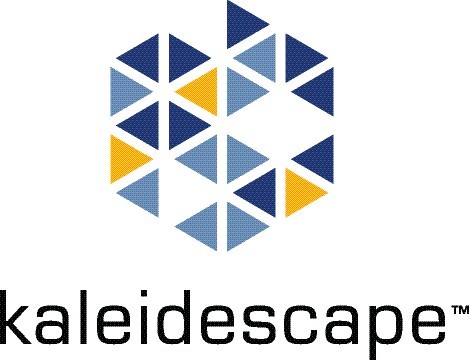 Kaleidescape - if you have to ask, you can't afford it
A common complaint amongst Audioholics is that streaming services, and even download services are of insufficient quality. Even the video, which is the main focus of download services is often barely passable. Audio takes a backseat and is often relegated to stereo—and low quality stereo at that.
Kaleidescape, purveyors of high-end movie servers, has penned a deal with Warner Bros. Digital Distribution to provide bit for bit downloads of their Blu-ray and DVD catalog. This multi-year agreement has led to Kaleidescape to open their own online store (link here - only available in the USA currently). Older titles will cost around $6-$7 with new releases around $20. The pricing is designed to be in line with what you'd pay for a physical disc. Once a customer's system is linked to an account on the store website, Kaleidescape keeps track of what they own so that they don't have duplicate purchases. It also allows Kaleidescape to make recommendations based on their current libraries.
The new service will only work within the Kaleidescape ecosystem, meaning you'll need to purchase a Kaleidescape system (which can cost into the five figures) in order to partake.
Warner Bros. will be providing 3,000 premium films and over 8,000 television episodes for the service. In addition, Kaleidescape has also licensed UltraViolet  rights for inclusion with the purchase of most titles. This will allow users to view their purchased titles with their mobile devices.
Bit for bit downloads means exactly what it suggests—you get everything you'd get with the purchase of the disc. This includes all the high quality audio and DVD/Blu-ray extras. Kaleidescape promises video resolution up to 1080p, Dolby TrueHD and DTS-HD Master Audio lossless soundtracks, and 24 frame-per-second progressive scan video. Standard definition downloads feature audio and video that precisely matches DVD quality. The extra content such as director's commentary, alternate endings, deleted scenes, and documentaries found on a disc are included in the download.
Of course, such downloads will not be instant. Over a 50Mbps connection, a Blu-ray movie may take 1.5 hours or longer to download. 
The Warner Bros. deal is a significant development for Kaleidescape which has been long embroiled in a battle with the DVD CCA (Copy Control Association) over their movie server products. Even with the physical discs on location and owned by the user, they've been repeatedly taken to court over their products ripping the discs to servers (even with the DRM in place). Providing a download service may finally see them out from under that threat.
The question that remains is whether it is too little too late for Kaleidescape. Digital downloads have become the norm for quite some time and, while the increased video and audio quality is welcome, the download speed may not. Many of Kaleidescape's customers have already added other streaming devices to their systems which have access to Netflix and Vudu. While not the quality that Kaleidescape promises, it also doesn't require a multi-hour download. We hope that the technology to provide bit for bit downloads becomes available to those unable to pay for Kaleidescape's products and that this leads to high quality downloads for all.
For more information, please visit www.kaleidescape.com.