iPhones Jam Duke Wi-Fi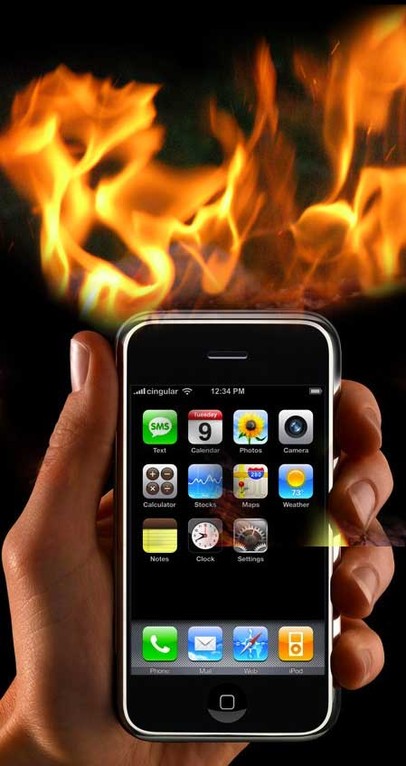 iPhone causing network issues at Duke
Compatibility issues of new technology with existing systems is nothing new, but the introduction of thousands of new iPhones to student campuses is causing quite the stir over at Duke University in Durham, North Carolina. The new product release is yielding some very unexpected consequences to their internal Cisco network.
According to several reports, including PC World and the Associated Press, the iPhone which comes with a built in 802.11b/g wireless network adapter has been locking up wireless access points for 10 to 15 minutes at a time.
iPhones Flooding Duke University Wireless LAN
Duke: iPhone may be disrupting network
While the exact source of the problem is unknown, analysis of network traffic indicates that the incidents have been initiated by a single iPhone flooding the network and knocking out as many as 30 Cisco access points (AP) at a time and preventing any network communications with the affected systems. The requests from the phones are for a MAC address that is invalid on the Duke network, and when the phones don't get an answer, they keep on asking.
The problem is that the phones ask 18,000 times per second, at a bandwidth of nearly 10Mbps.
According to reports, Cisco is working with the University, but both believe that the problem is not with the Cisco network hardware. Apple has also been contacted, but according to the University, as of late Monday, the conversation has been basically one way with Duke providing specifics of the problem and Apple responding with nothing more substantive than that the problem ticket has been "escalated'.
We hear there is at least some good hold music.

See also:
Recent Forum Posts:
furrycute posts on July 24, 2007 11:54
Duke's wifi coverage is pretty limited, just to the two main campuses and to the medical center. If you are in one of the dorms that is between the two campuses, you have really spotty coverage.
kcarlile posts on July 23, 2007 13:07
Anyone going to write an article about how it was actually Cisco's equipment that was at fault?
birdonthebeach posts on July 19, 2007 14:54
who are these idiots who want to use that piece of junk, anyway??!!



Post Reply