Get Ready for High-Res Blu-ray Audio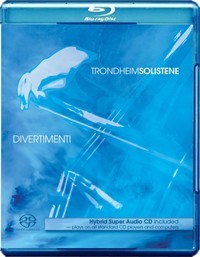 High Resolution audio goodness only came in two competing flavors before Blu-ray came along. You had to pick between competing formats DVD-Audio which was built to be the successor to the CD and Sony's handmade competitor, SACD. When the format was between HD DVD and Blu-ray was on most Audioholics readers were quoting the immortal words of Yogi Berra: "This is like deja-vu all over again." 
But now that one high-def format is in place we can look on the bright side, high resolution audio has a chance to make a comeback. We got a whiff of what it might be like earlier this month when Neil Young announced he would release an upcoming collection called Archive to Blu-ray. 
At a Sun Microsystems conference this month the Canadian rock legend let fans know they'll soon harvest the complete Archive collection on Blu-ray only. Archive Vol. 1 is the name for Young's long awaited and much delayed work. It's described as a definitive collection of rare and unreleased audio recordings and video that spans the first ten years of his career. 
Young says he waited for a format to come along that didn't require him to make compromises in content and quality. Young selected Blu-ray for a variety of reasons but also because he wants to be able to update his work using Blu-ray's BD-Java and BD-Live features. 
Archive will include ten discs of content including music and videos. No details are known at this time if any of Archive collection will use high resolution but it's a good bet. 
The first full high resolution audio-only Blu-ray recording has officially been released. Divertimenti is a classical recording from a Norwegian orchestra called Thondheimsolistene. This Blu-ray-audio release is actually a Blu-ray/SACD combo disc so it'll work in both players. The disc's formats include a 2.0 LPCM, 5.1 LPCM, 5.1 DTS HD Master Audio, 5.1 Dolby True HD and a 5.1 Dolby Digital soundtrack at 48KHz. 
Good news for PlayStation 3 owners, you too can get your classical groove-on with Divertimenti. The word on the street is that it'll work fine with your gaming machine.
See also:
Recent Forum Posts:
guitarguru888 posts on June 04, 2008 04:29
cool. been waiting for this
AVTguy posts on May 30, 2008 19:19
This is what I've been saying since day one…

Since the first day I saw/heard about Blu-Ray, super high resolution audio discs were one of the first things to pop into my head. I just hope Blu-Ray audio markets itself better than SACD/DVD-A and goes another step further to be a truly fully emersive entertainment experience, coupled with visual representations of the music and/or title and track information with notes from the artists/producers.

The music industry has a real opportunity to reach a whole new group of people (the average movie watcher) with high end audio. Maybe even more importantly, especially if you're an Audioholics reader, it means the eminent creation of higher end players from the likes of McIntosh, Meridian, Classe, and the other esoteric brands.
Biggiesized posts on May 30, 2008 15:54
What's the point of having DTS-HD MA 5.1 track as well as a LPCM 5.1 track on the same disc? We don't need the DTS-HD MA track at all.

I can see throwing the DSD track on there however.
Post Reply