HDMI 1.3 Coming Soon to More Devices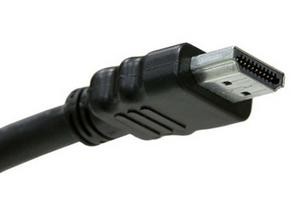 The biggest hold-up for HDMI 1.3 has been the availability of the transmitter and receiver chips. Silicon Image Inc. has released and deployed four new pieces of silicon, including two receiver chips that they indicate will be priced low enough to encourage manufacturers to place the new chips into mid-priced displays and televisions. Silicon Image said manufacturers could use the SiI9125 dual-input HDMI receiver as a drop-in upgrade to add HDMI 1.3 capabilities to HDTVs (not all of the HDMI 1.3 spec is mandatory and features liek Deep Color would presumably require additional hardware modifications). Its other new receiver, the SiI9135, supports high-bit-rate audio like DTS-HD and Dolby True HD and is specifically targeted towards A/V receivers and processors.
The SiI9135 and SiI9134 chips are designed to work together as transmitter and receiver and will enable televisions and source components like Blu-ray and HD DVD players, for example, to mate and provide a complete path for HDMI 1.3 signals. Only the Sil9134 receiver is designed with Deep Color capabilities at this time, so don't expect full compatibility (on a wide scale) with source components just yet.

The SiI9125 receiver also enables HDTVs to display Deep Color content transmitted by products like the Sony PS3 and Toshiba HD-XA2 HD DVD players and allows dual HDMI inputs for simultaneous connection of HDMI source devices to a digital display. SA-CD and DVD-Audio are also supported, though many receiver manufacturers are opting to avoid integrating native DSD decoding in their products.

Both the SiI9135 and SiI9125 support 10bit and 12bit color depths (4:4:4 RGB or YCbCr), up from the 8bit color depths in the current generation of HDTVs.
VastLane switches
Silicon Image also introduced 2 new VastLane transition-minimized differential-signaling switches. The SiI9181 and SiI9185 enable multiple HDMI devices to connect to HD displays & televisions with frequency of operation up to 225MHz. Both support switches support the new Deep Color option. The devices provide a cost-effective way for HDTV manufacturers to connect new HDMI-enabled devices coming to market, including HD-DVD or Blu-ray Disc players, STBs, A/V receivers, game consoles, camcorders and digital still cameras.
Tech Note:
The SiI9185 three-to-one switch is suited for use in the back panel of HDTVs, where consumers would plug in multiple devices. The SiI9181 one-to-one switch is suited for the front or side panel. The devices include built-in support for the underutilized CEC (Consumer Electronic Control) functionality, and both integrate Extended Display Identification Data (EDID) RAM, eliminating the need for external EDID read-only memory for each HDMI port.
The devices offer a very low-power standby mode and are available to manufacturers in quantity immediately.