Understanding HDMI Ver 1.3
Understanding HDMI Ver 1.3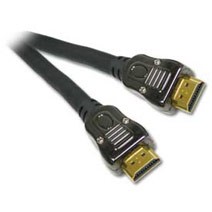 By Joseph D. Cornwall
Business Development Manager, Impact Acoustics
What is HDMI?
HDMI is an acronym that stands for High Definition Multimedia Interface.  As its name suggests, HMDI is an interconnectivity standard.  Hitachi, Matsushita Electric (Panasonic), Philips, Silicon Image, Sony, Thomson and Toshiba are the primary members of HDMI LLC, a non-profit industry organization created specifically to usher in the new era of digital high-definition video and multi-channel audio connectivity.  HDMI interconnects can carry video, audio and inter-component operability commands (remote control signals) on one digital interface. This interface builds on the success of DVI, offering new features while maintaining full backward compatibility. To understand HDMI 1.3 we must first understand DVI.
DVI (an acronym for Digital Visual Interface) is an uncompressed digital connection scheme originally developed for the PC industry.  Initially designed as a low-cost, high-bandwidth digital connection between PCs and digital monitors, DVI is now the most widely used digital display interface in the computer industry.  The EIA/CEA 861 protocol defines how DVI is used to connect a video source device to a digital television monitor (DTV Monitor). In home theater applications DVI may be combined with High-bandwidth Digital Content Protection (HDCP) technology to create a protected digital connection that prevents unauthorized duplication of appropriately encrypted programming.
DVI is a copper-based electrical interface that uses TMDS - Transition Minimized Differential Signaling.  TMDS was developed by Silicon Image Inc. and is a technology for transmitting high-speed serial data   DVI is effective to fifty feet or so.  If significantly longer interconnect distances are needed a DVI "extender" device must be used.  While common in the realm of PC's, DVI connections on home theater products are found primarily on projectors, monitors, and advanced DVD players.  All home theater applications of DVI utilize the DVI-D standard in a single link configuration.  DVI-D single link will support an image of 1920 x 1080 lines with progressive scan rates (1080p).
HDMI uses the exact same TMDS technology for video transmission.  HDMI and DVI video signals are identical.  That is why a cable can be made that connects to HDMI on one end and DVI on the other.  When so connected a device gets all of the video performance DVI can deliver, up to and including 1080p.
HDMI offers significant advantages over existing analog A/V interfaces. Its uncompressed, digital format transports high-definition video, multi-channel audio and control signals between components. By combining all this on one cable, HDMI offers a convenient connection alternative to the maze of existing analog A/V cables. HDMI will become the Consumer Electronics Industry standard for connecting A/V components of all types.  As HDMI increases in popularity and application expand, expect to see DVI use diminish – especially in A/V gear.  It is unlikely that many home theater gear manufacturers will use DVI in 2007 models.

How has HDMI changed?
There are various versions of the HDMI specification.  Each version is given a number, such as 1.0 or 1.3. Each version of the specification uses the same connectors, but concurrent versions increase the bandwidth and/or capabilities of what can be transmitted. For example, HDMI 1.2a offers a maximum pixel rate of 165MHz, sufficient for supporting 1080p at 60Hz or WUXGA (1920x1080). Show below is a comparison of the various HDMI permutations:

HDMI 1.0
Released December 2002 - Single-cable digital audio/video connection with a maximum bit rate of 4.9Gbps. Supports up to 165Mpixels/sec video

HDMI 1.1
Released May 2004 - Added support for content protection metadata required for DVD Audio.

HDMI 1.2
Released August 2005 - Added support for One Bit Audio, used on Super Audio CDs, up to 8 channels.

HDMI 1.2a
Released December 2005 - Fully specifies Consumer Electronic Control (CEC) features, command sets, and CEC compliance tests.

HDMI 1.3
Released 22 June 2006 - Increases single-link bandwidth to 340 MHz (10.2 Gbps).  This requires a cable designed for these higher bandwidths.  All previous versions used the same HDMI cable.  HDMI 1.3 and HDMI 1.3a use the same connector as HDMI 1.2a

HDMI 1.3a
Released 10 November 2006

What does HDMI 1.3 do that previous versions didn't do?
HDMI 1.3a adds six benefits to the HDMI palette. The most obvious and easiest to understand is higher data transfer speed. The HDMI 1.3a standard increases single-link bandwidth to 340 MHz (10.2 Gbps), which will support demands of future HD display devices incorporating higher resolutions, Deep Color and high frame rates.  Keep in mind that previous versions of HDMI are fully capable of 1080p performance.  Even more, the FCC has presented no imminent plans for a "higher" high-definition system than 1080p.  Because 1080p has just begun to enter the market this increased bandwidth can be considered more a hedge against future applications than something the industry and consumers can benefit from in the near future.
HDMI 1.3a also supports a format known as Deep Color.  You may see this referred to as Extended-gamut YCC (xvYCC).  Deep Color is a new color space used in video electronics.  It can support 1.8 times as many colors as RGB. RGB, as you may know, creates colors through a mixture of Red, Green, and Blue  primary colors.  Deep Color defines colors by means of an algorithm that can specify any color in nature.
This improvement in color performance is significant only in specifications.  Current HDTV broadcasts (and the current HDMI standard) uses 8-bit color depth.  The new HDMI 1.3a standard with Deep Color capability expands the number of colors viewable on an HDTV from millions to billions, while eliminating color banding and subtle gradations between colors through the use of 10-bit, 12-bit, and 16-bit color depths.  It is vitally important to understand that every movie ever transferred to DVD or any other digital format has been done using 8-bit color depth.  While the new Deep Color format could provide an improvement in picture quality, there currently is no content (no movies, TV shows or archived material) available that can be easily trans-coded into the new system. With the existing issues of Digital Rights Management (DRM) and High-bandwidth Digital Content Protection (HDCP) just beginning to be worked out it is highly unlikely that Hollywood and the entertainment industry will rush to provide software that is a clone of the original movie quality.  The first place Deep Color is likely to be used is in advanced gaming systems, but even that milestone seems beyond the immediate future.
HDMI 1.3a incorporates automatic audio syncing (lip sync) capability.  This is a system that will automatically adjust for the difference in electronic latency between the processing circuits of the sound and image. This discrepancy sometimes manifests itself as a slight delay in the sound compared to the image.
HDMI 1.3a supports output of Dolby TrueHD and DTS-HD Master Audio streams for external decoding by AV receivers. TrueHD and DTS-HD are lossless audio codec formats used on HD DVDs and Blu-ray Discs. If the disc player can decode these streams into uncompressed audio, then HDMI 1.3 is not necessary, as all versions of HDMI can transport uncompressed audio.
HDMI 1.3a provides for a new mini connector for devices such as camcorders.
Which products use HDMI 1.3?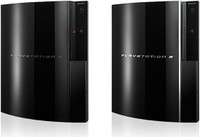 The Sony PlayStation 3 is the first product available on consumer market that claims an HDMI 1.3a connection.  Epson has released the EMP-TW1000 as the first display supporting 30-bit deep color, one of the benefits of HDMI 1.3a.  There are no other products currently on the market that offer HDMI 1.3a interface capability.  Several new products will likely be shown at the 2007 CES show, but it is likely to be several years before the expanded capabilities of HDMI 1.3a trickle into mainstream products.
What about 1080p?
There are seven digital video formats currently in use.  These are 480i, 480p, 576i, 576p, 720p, 1080i, 1080p.  Of the seven only the last three are true high-definition formats.  All versions of HDMI 1.1 and beyond (the HDMI cable you can purchase today and the kind that have been available for more than three years) are capable of supporting a 1080p image, the most demanding of all the high definition formats.  You do not require an HDMI 1.3a interface or cables to enjoy a 1080p image. Further, nothing in the HDMI 1.3 standard improves the quality of existing software.  The increased bandwidth is for future applications only.
Many thanks to Impact Acoustics for this article contribution.
Confused about what AV Gear to buy or how to set it up? Join our Exclusive Audioholics E-Book Membership Program!