Google Smart Displays To Launch This July Offering Live TV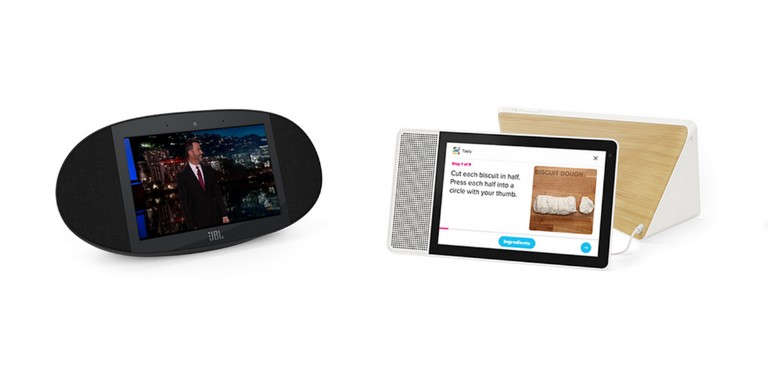 Google Smart Displays
The first Google smart speakers with video screens will launch in July of 2018, combining the features of a voice-assisted smart speaker (such as those offered by Amazon, Google, and Apple) with access to YouTube, live television broadcasts via Google's YouTube TV service, and other video content. These smart displays, which were first teased at CES in January, will not be Google-branded, but instead will be built by hardware partners including Lenovo, JBL, LG, and Sony.
Amazon was the first out of the gate with this type of product, first with its Echo Show in June of 2017, and then with the smaller Echo Spot. These Alexa-enabled devices added visual information (such as step-by-step recipe guides) and a video calling feature to Amazon's ecosystem of smart products. As Google ramps up its own Google Assistant devices to take on Alexa, the smart display category may become the next big thing. 
At Google's recent I/O developer conference, the company shared more details on the upcoming smart displays and confirmed that the devices will land on store shelves in July. Perhaps the biggest piece of news was that all of the Google Smart Displays will launch with an app for YouTube TV, Google's live TV offering. Like its competitors Sling TV, Hulu Live, and Sony's PlayStation Vue service, YouTube TV is a paid streaming service that allows viewers to watch live television from popular networks including ABC, CBS, NBC, and Fox, as well as cable channels like ESPN, CNN, TNT, FX, and USA.
YouTube TV is aimed at cord-cutters wishing to ditch their expensive and bloated cable contracts. It costs $40 per month and includes a cloud-based virtual DVR function, with unlimited storage. Regular YouTube videos will still be available for free on Google's smart displays. An ongoing dispute with Amazon caused Google to yank YouTube rights from the Echo Show and other Amazon products in January of this year, and that disparity may give Google a huge advantage in this category. These smart displays will all have relatively small screens (LG's has an 8" screen, for example), so they aren't intended to replace your TV. But they might become common accessories for kitchen counters, bedside tables, dorm rooms, or even bathrooms.
Will access to YouTube videos and the YouTube TV service draw you away from Alexa? Is the smart display going to be a must-have device? Share your thoughts below.