Global LCD and Plasma Sales to Double by 2012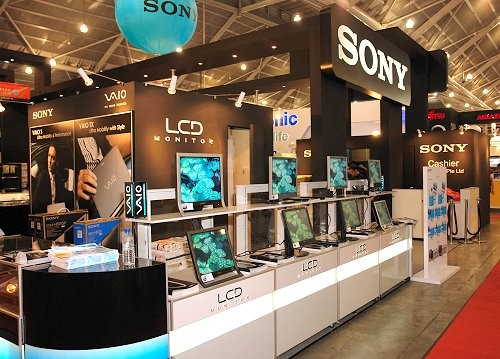 Flat Panels Double Sales by 2012
According to the Japan Electronics and Information Technology Association (JEITA), a Japanese industry group that tracks these things, flat panel television sales (both LCD and plasma) are expected to more than double to 180 million units by 2012. Largely this is being driven by a growing Chinese economy and of course the ever-increasing purchasing trends of the United States. Japan is no slouch either, but in terms of volume the big players seem to be making an impressive dent.
This trend is being lead largely by LCD displays (in terms fo volume, not percentage) which continue to drop in price as technology advances and larger screen sizes flow into the market. Demand for LCD TVs, according to the report, is likely to reach 155 million units in five years, up from 74.8 million sold in 2007.
Plasma TVs are not left out of the picture, with a likely total of 25 million units being sold in 2012, compared with 11.4 million sold last year. Currently the ratio of LCD to plasma (worldwide) has reached 6.5 to 1. By 2012, that ratio is expected to be around 6.2:1, projecting an actual gain in market share for plasma. There was no explanation for this reasoning, however we'd wager that we'll see a continued erosion of the plasma market over time.

The reported forecasts are based on expected demand from 51 nations, which JEITA says represents the majority of the developed world.
Sony Corp and South Korea's Samsung Electronics lead the LCD TV market, while Panasonic controls one-third of the plasma TV market.
1tribeca posts on February 23, 2008 11:19
Agree with Strat…I was at BB last night just lurking around looking at panels…again! I'd never buy there of course, they don't carry Elite (Canada BB) but all the same, I can't get my head around buying an LCD TV. Too bright…artificially bright, but cloudy looking at the same time…weird, lousy blacks etc. etc. This includes the XBR4 which is prolly the best of the lot…not my thing man! Plasma looks more like "traditional" TV to me. I don't relish watching Planet Earth on Blu-ray through a giant computer monitor!!

Ambient lighting concerns? Buy drapes!!!
stratman posts on February 23, 2008 09:39
As long as plasmas continue to be built, that's what I'll buy. I've yet to see an LCD that gets black as accurate as a plasma, and if you figure in today's new crop like the Kuros and the new Pannys, forget it, LCD still has some catching up to do. Interesting about China and HD, I figure the people buying flat panels over there have a means to get better signal (HD) than the country dweller.
Audioholics posts on February 23, 2008 08:35
You mean China? Good point as I have no idea what the infrastructure there is for HD broadcasting. I doubt their communist government allows much real programming through state television - at least not for the "regular" folk. I'm sure the corrupt leaders can watch watever they want via satellite.
fudgee1 posts on February 22, 2008 20:40
what till these guys see what flat panels look like in sd
gliz posts on February 21, 2008 11:44
well duh!!! that is about the only type of displays made now
Post Reply