GPS Tech Company Garmin Acquires JL Audio - Yacht Rock Lives On!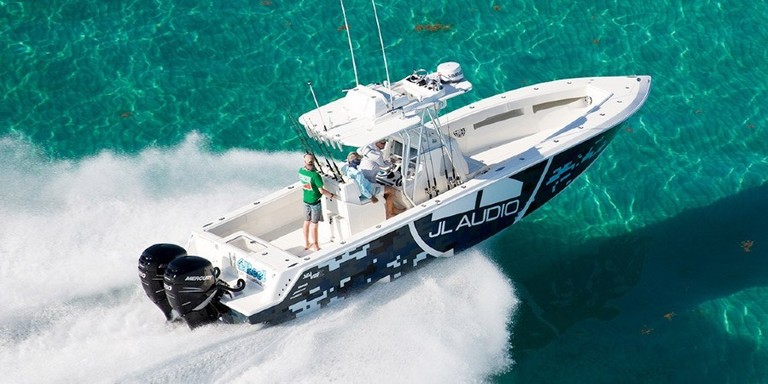 Garmin Acquires JL Audio
The Kansas-based tech company Garmin, best known for GPS technology, recently announced that it has "entered into a definitive agreement" to acquire JL Audio. Financial terms of the acquisition will not be disclosed. There is plenty of speculation as to what exactly Garmin has in store for the audio company, which has been around since 1975, but most folks within the audio industry seem to agree that the move was unexpected, at least from an outsider's perspective. JL Audio employs about 600 people, many of whom work at the company's Miramar, Florida headquarters. Garmin employs nearly 20,000 people and owns 1,800 patents. The company reportedly spends $835 million a year on research and development, and posted $4.9 billion in revenue in 2022. I must admit to being surprised when I heard the news. Since my focus is home audio, I think of JL Audio primarily as a subwoofer company. But JL had been in business for nearly 30 years before launching its first powered subwoofer systems for home audio, the Fathom and Gotham, in 2004. It is clearly more than just a subwoofer company. Nevertheless, these subs quickly developed a reputation for being among the best in the world, and it's fair to say that JL Audio is still known to many as a subwoofer manufacturer. So why would a multinational GPS technology company be interested?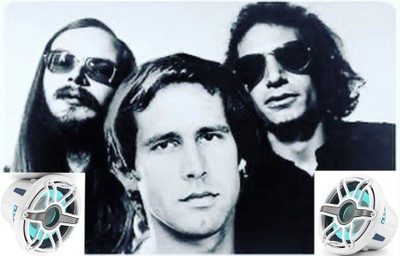 I only pondered this conundrum for a moment before remembering the boat show that my dad took me to a few years ago. Still an avid water-skier at age 75, my dad has spent more time cruising the lake on his 18-foot Four Winns since he retired. I don't know much about boats, water sports, and all the associated gear that we saw at the show, but there were two familiar brands that seemed to be everywhere. Naturally, I paid special attention to any audio gear that I saw, and there was a surprising amount of it to see. These days, just about all recreational boats have some kind of audio system. (The 1970s Glastron boat that we had when I was a kid was lacking in this department.) It seemed that the majority of the boats with premium audio systems had JL Audio products installed. The company makes a wide variety of source units, speakers, amplifiers, subwoofers, mounting hardware, and other audio components and accessories designed specifically for the marine market. Some of JL Audio's marine brand partners, which use JL gear as standard equipment, include Boston Whaler, Chaparral, Cigarette, Manitou, Mystic, MTI, Nautique, and Nortech. Though I didn't know it before attending the show, JL Audio is probably the leading audio product manufacturer in recreational boating.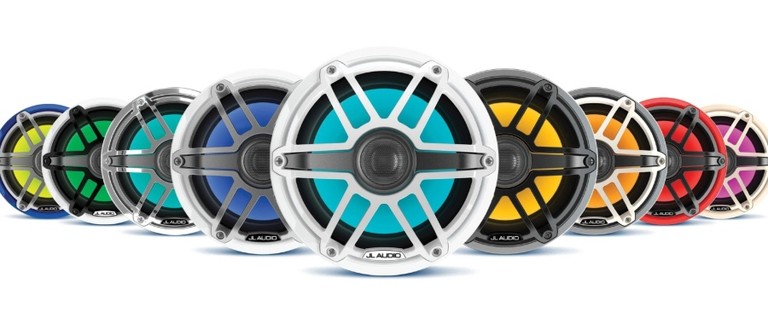 JL Audio's reputation as a leader in marine audio was built on the quality of our marine loudspeakers. We build them with the most durable materials and assemble all of them with precision in our Miramar, Florida factory to withstand real marine duty. Subwoofers are (also) serious business and an essential part of our formula for great marine audio. A running powerboat produces a huge amount of low frequency noise, which is impossible for small full-range speakers to overcome. Adding a subwoofer not only gives you vastly better low-frequency output — it will help your whole system sound cleaner and louder, too.
— JL Audio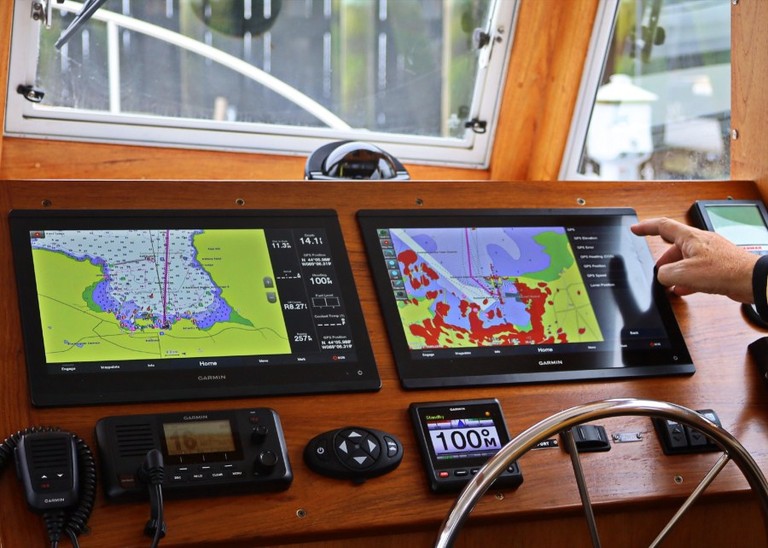 The other brand I recognized at the show was Garmin. Although my dad's small skiing boat has relatively basic instruments on its control panel, virtually every ocean-going boat at the show had some kind of Garmin equipment at the helm. On luxury yachts, recreational sail boats, and commercial fishing boats, Garmin gear was widely represented. I saw one boat marketed specifically for sight-seeing and whale-watching expeditions, and it was loaded to the gills with Garmin electronics. The company produces surround-view cameras (to help with docking), along with autopilots, radar, sonar, transducers, VHF and AIS radio, and antennas. And of course, Garmin makes a vast array of GPS navigational equipment for the marine market, including fish-finders and chart-plotters. A Garmin fish-finder might sell for as little as $120 or as much as $12,000. The Garmin support center specifies that some of the brand's popular chart-plotters are compatible with JL Audio's marine audio gear. Garmin owns both the Navionics brand for marine mapping, and the aftermarket marine audio brand Fusion, which it purchased in 2014. Fusion supplies aftermarket marine audio radios, speakers, amplifiers, and more. With this context, Garmin's acquisition of JL Audio looks like a very smart move indeed. By incorporating JL's audio entertainment expertise into its own onboard navigation and electrical systems, Garmin could control an even bigger portion of the marine market. If that were Garmin's only intention for JL Audio, it would be a pretty sound investment (no pun intended). But there's a chance that this deal isn't just about marine gear. JL Audio also designs and manufactures audio solutions for aftermarket automotive and RV customers — and has done so for decades. Meanwhile, Garmin has a finger in many pies.
Smartphones equipped with Google Maps have largely eliminated the need for the outboard Garmin GPS units that many of us had stuck to our dashboards between the 1990s and late 2000s. And while many high-spec cars used to offer built-in navigation, nowadays they often delegate those duties to smartphones connected via Apple CarPlay or Android Auto. So you'd be forgiven for thinking that, in 2023, Garmin might be out of the automotive business, but this is not the case at all. In fact, Garmin is a major supplier to car companies, providing OEM infotainment displays and control platforms for a variety of infotainment functions. Garmin says that it produces "premium audio and multimedia, navigation, cameras, smartphone links, customized voice recognition and personal assistants, rear-seat entertainment instrument clusters, and more." With JL Audio in its portfolio, Garmin could offer a premium JL Audio infotainment package to its many OEM partners, the list of which includes BMW, Mercedes-Benz, Honda, Ford, Chrysler, Toyota, Aston Martin, and more. Being able to offer a premium audio brand could be very lucrative for Garmin — just look at the success that companies like Bowers & Wilkins and Mark Levinson have had providing audio packages to Volvo and Lexus, respectively. And according to S&P Global, JL Audio has impressive consumer recognition, which is important to the bottom line when marketing a premium audio package to the typical car-buyer. While companies like Bose, Sony, JBL, and Dolby occupy the top few slots in S&P Global's Top 50 list for consumer brand recognition within the audio industry, JL Audio ranks a respectable #25, coincidentally right between #24 Bowers & Wilkins and #26 Mark Levinson.
JL Audio's extensive audio experience will create new opportunities to provide premium audio features across a broad range of our markets and products. The JL Audio brand is known around the world for offering a premium audio experience which is made possible by their talented and dedicated associates. We look forward to welcoming the JL Audio team into the Garmin family.
– Cliff Pemble, Garmin President and CEO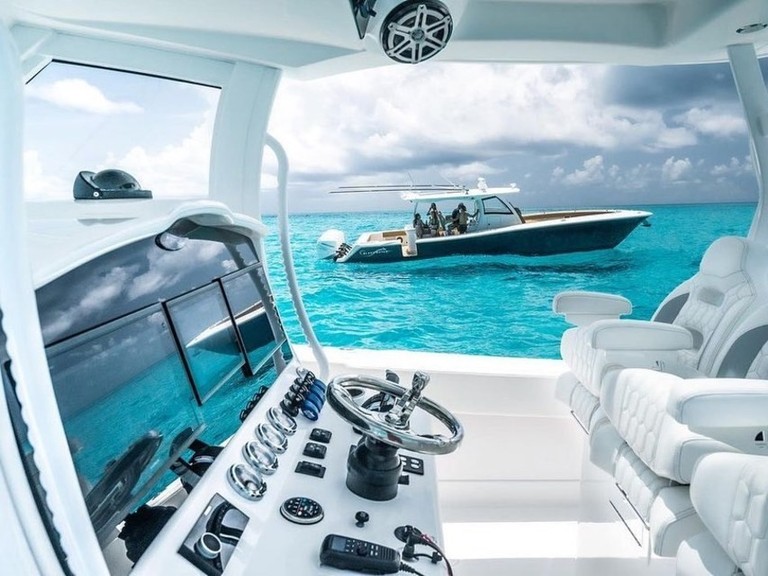 JL Audio shares Garmin's vision to deliver unique technology solutions, supported by meaningful R&D and engineering. We are thrilled at the opportunity to integrate into Garmin's product ecosystem. JL Audio will contribute audio knowledge and engineering expertise to create great audio products for many years to come.
— Lucio Proni, JL Audio Founder and CEO
In addition to its involvement in the marine and automotive markets, Garmin produces fitness tech products (such as smart watches), outdoor products (such as the inReach satellite communicator), and aviation technology products. It will be interesting to see how many of these sectors will integrate JL Audio products and technologies. According to Garmin, the completion of the acquisition is expected to occur by the end of 2023 and is, of course, subject to customary regulatory approvals and closing conditions. All existing JL Audio products will continue to be supported.