Emotiva Audio Charity Sale To Benefit St. Jude Children's Research Hospital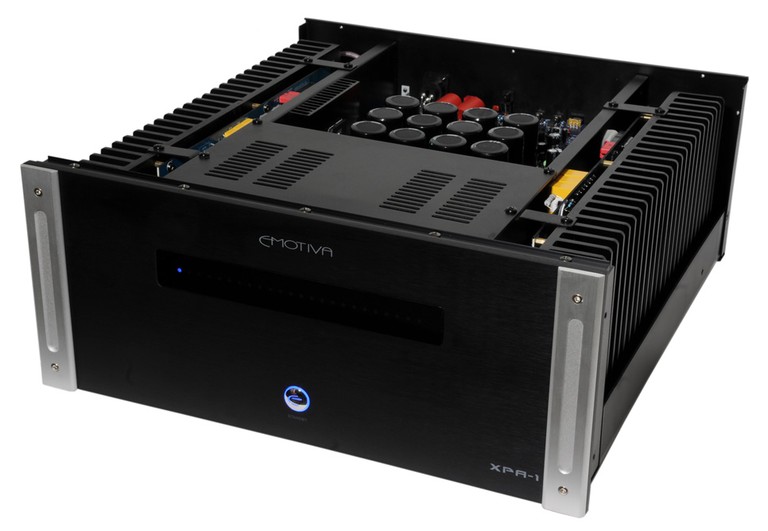 Emotiva gives back.
The highly anticipated XPA-1 Differential Reference Monoblock amplifier from Emotiva Audio will make its debut in November 2008, as a special limited edition of 10 units will be sold to benefit St. Jude Children's Research Hospital.

"My wife Cathy and I have been longtime supporters of St. Jude," company owner Dan Laufman says. "We are very proud of the XPA-1, and felt that a benefit sale for St. Jude would be a memorable and exciting introduction."

"Serial numbers 1 through 10 are very special – a limited edition, if you will," explains general manager Lonnie Vaughn. "All XPA-1's will have a laser-etched serial number plate, but the limited edition models will have a completely laser-etched faceplate as well. It's a very striking look, and makes these amps a true collector's item. Each amplifier will be hand selected and tested."

"The XPA-1 is completely differential, or balanced design with separate amplifier stages for the positive and negative signal paths. It is an extremely high-current monoblock amp built to satisfy the demands of serious audiophiles and supply the highest possible performance. The power rating for the XPA-1 is 500 watts into 8 ohms, and 1,000 watts in
4 ohms."

When asked about 2 ohm ratings, Lonnie simply laughed and said, 'Sorry… no comment.'

The owners of these limited edition XPA-1's will receive a letter a thanks from St. Jude, and a certificate of ownership from Emotiva, listing the serial number(s), a message of thanks from the Laufman, and the complete AP test results of the amplifier(s), signed by Lonnie Vaughn, who will be testing each unit by hand.

The actual date for the sale, and price of the limited edition XPA-1's will be announced in mid-October.

100 percent of the money raised in this sale will go directly to St.Jude.

No place in the world does for children what St. Jude does.

St. Jude Children's Research Hospital® is the only pediatric cancer research center where families never pay for treatments that are not covered by insurance. No child is denied treatment because of a family's inability to pay.
St. Jude's groundbreaking development of combination therapy for children with acute lymphoblastic leukemia (ALL), the most common form of childhood cancer, revolutionized leukemia therapy worldwide and increased the survival rate from 4 percent, when St. Jude opened in 1962, to 94 percent today. St. Jude's innovative research has also led to a dramatic increase in survival rates for children with many other major forms of cancer.
Eighty-five cents of every dollar received supports the research and treatment at St. Jude.
For more information please visit www.emotiva.com or stjude.org