Disney and ABC Go All Out for Online Content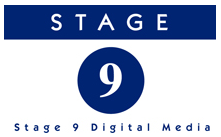 Stage 9 Goes Live!
The Walt Disney Co. is betting it will make as much as $1 billion from online content this year, boosting their predictions from 2007. CEO Robert Iger indicated this week that Disney has been "fairly aggressive" in creating new revenue streams through connecting new customers with its brands online.
"If we're not there, (people) will just access someone else's content," he said in comments Webcast from Bear Stearns' 21st Annual Media Conference in Palm Beach, Fla.
Currently, Disney (which owns ABC and ESPN) gets the bulk of its online revenue from those ad budgets targeting shows like Lost or Grey's Anatomy which are streamed online following broadcast. Other revenue comes from game subscriptions and movie & music downloads.
Currently, Disney reports only around 3% of its revenues as being sourced from online activities, so this year's push to increase that to 10% is a bold step (in the right direction if you ask us.) Last month, Disney announced the development of Stage 9 Digital Media, a studio specifically designed to develop short-form dramatic and comedy series exclusively for broadcast on ABC.com and YouTube.

In the works for two years now, Stage 9 was be unveiled late last month with the premiere of Squeegees, a comedy series about window-washer slackers. It is the first of a planned 20 online programs currently in development. ABC joins a growing number of TV studios, including CBS and Warner Bros., that have set up specific digital creative teams to produce online video content targeted towards younger, less-attentive (and therefore unpredictable) viewers.
We're looking forward to seeing if these special projects, given specific attention by the studios, will stem the tide of traditional trend-driven fare that currently dominates the television. Perhaps this is the year online content breaks out. We'll have to listen, watch, and wait.