Boston Acoustics Outdoor "Rock" Speakers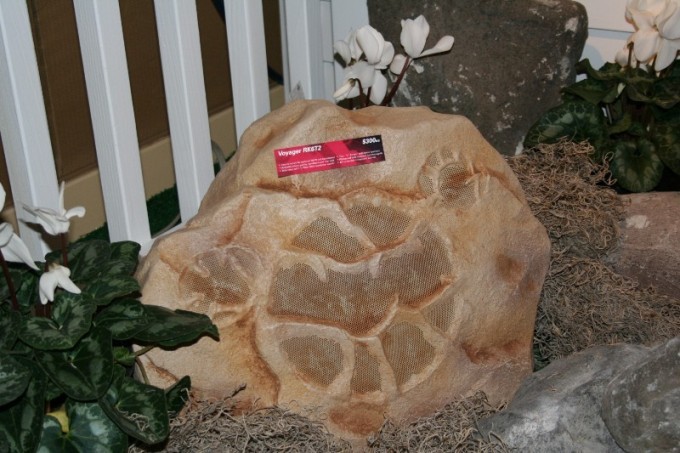 Peabody MA, January 8, 2007 -- Boston Acoustics, Inc., a world-renowned manufacturer of high-performance loudspeakers is giving consumers more options for bringing its renowned Boston Sound outdoors with the announcement of the forthcoming Voyager Rock Speaker Series at CES 2007. An expansion of the company's Voyager line of outdoor wall-mounted speakers, the new Rock Speaker Series models are each designed to resemble natural rock formations and provide advanced audio solutions for "outdoor soundscaping" in all types of environments. Like all Boston Acoustics loudspeakers, the Rock Speaker Series products all feature the superior listening benefits of The Boston Sound.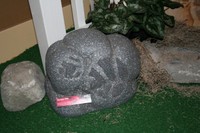 The Boston Acoustics Rock Speaker Series will include three core models: the Voyager RK5 (5-inch bass unit), Voyager RK6T2 (6.5-inch bass unit) and Voyager RK8T2 (8-inch bass unit). All speakers are designed to blend gracefully with virtually any outdoor environment; all are specially voiced for open-air environments and are available in three different rock formations: granite, sandstone or river rock. For the best audio reproduction capabilities, the Rock Speakers feature powerful mica-filled woofers with a butyl rubber surround. A custom-stepped basket on both the 6.5-inch RK6T2 and 8-inch RK8T2 further enhances woofer performance by moving the woofer flush with the surface of the enclosure, minimizing the sonic "tunnel effect." High-performance tweeters in the series include 3/4" Kortec domes for the RK5 dual ¾" Kortec domes in the RK6T2 models and dual 1" Kortec Domes for the RK8T2.
Noted Phil Cohn, Boston Acoustics Senior Vice President of Sales & Marketing: "Outdoor entertaining is more popular than ever, and people are increasingly looking for ways that they can soundscape their environment to enjoy their favorite music in their backyards, patios, balconies and gardens. Given the popularity of our acclaimed Voyager Series loudspeakers, it made a lot of sense for us to expand our offerings in the outdoor category at this time, and we're doing it in way that clearly positions us for leadership in the arena. Not only do our Rock Speaker Series models provide all the superior sonic reproduction benefits of our Voyager products and provide consumers with the confidence that they will withstand even the harshest weather, but their sculpted rock-like cosmetics lets people soundscape their outdoor areas in a fun and inconspicuous way."
The Voyager RK5 is in a mono configuration and the Voyage Models RK6T2 and RK8T2 are dual-tweeter stereo models that employ a dual voice coil woofer and separate tweeter capable of providing stereo sound from a single speaker. All feature a unique grill design that blends into the surface of the enclosure and are voiced to match with other models in Boston Acoustics Voyager line of outdoor audio solutions. Each model also features a recessed weatherproof cavity on the on the bottom where all connections are made. The cavity can also house an optional 70/100 Volt Transformer for use in light commercial installations such as restaurants and bars or in full commercial applications like malls, theme parks and large retail spaces using constant voltage to drive multiple speakers. The Boston Acoustics Rock Speaker Series is scheduled to ship in Spring 2007. Prices will range from $225 to $450 (MAP).
About Boston Acoustics
For over 25 years, Boston Acoustics has remained at the leading edge of audio excellence, designing, manufacturing and marketing innovative high-performance loudspeakers for use in home audio and home theater systems, as well as aftermarket, OEM automotive systems, and custom installations. Highly regarded for creating The Boston Sound, the company commits all of its resources in design, engineering and manufacturing to create superior, competitively priced products that emphasize performance, consistency, reliability and value. For more information on the company's full range of advanced loudspeakers, as well as its unique Recepter Radio HD With HD Radio™ Technology by iBiquity Digital and more, please visit www.BostonAcoustics.com.