Boston Acoustics Expresses Bold New "Play Smart" Attitude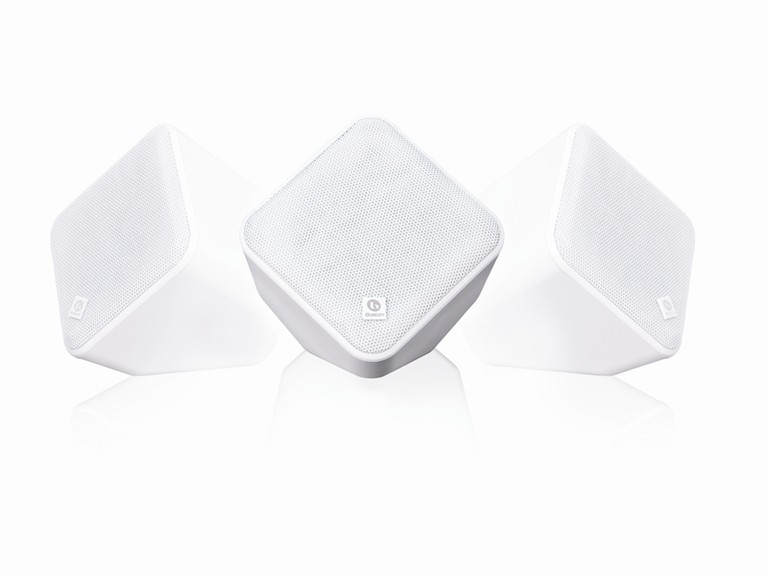 Peabody, MA, August 11, 2007 -- Boston Acoustics, Inc., a world-renowned manufacturer of high performance loudspeakers and home entertainment products, today announced the upcoming introduction of a wide new range of products, expressing its bold new "Play Smart™" attitude which will animate every aspect of the branded experience, from product and product design to visual identity, tone of voice and verbal branding. The company's new products meld elegant styling with the highest quality audio reproduction technologies and give consumers fresh solutions for expressing their personal style and tastes. The lineup includes stylish new Boston Horizon Series loudspeakers and compact 5.1-Channel speaker systems, breakthrough SoundWare indoor/outdoor speakers, the one-of-a-kind TVee Model Two Television Entertainment Enhancement System and more, plus a totally new concept in customizable loudspeaker design called the Boston Personal Options Plan (P.O.P.).
Boston Acoustics Sr. Vice-President & General Manager Eli Harary, noted: "The Boston Acoustics brand has a longstanding reputation for excellence in build quality, performance and innovation. In creating our new lineup, our engineering team took a fresh approach to product design. Rather than simply looking for 'product solutions,' our approach was to look at 'real people solutions.' This is manifested in products that provide new opportunities for personalization and customization, while maintaining our 'best in class' performance values. The new Boston Acoustics is equal parts performance, expression and experience – with an added touch of playfulness and fun."
"Make It Your Own" with Boston Personal Options Plan (P.O.P.)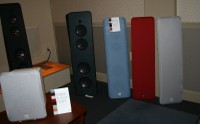 Boston Acoustics new Play Smart™ attitude is reflected in the company's innovative new concept in loudspeaker design called the Boston Personal Options Plan (P.O.P.). P.O.P. gives people a new way to customize the look of their products and truly "make them their own" by expressing their personal style. Consumers who purchase any of Boston Acoustics' new Horizon Series products as well as the new TVee Model Two, may choose from a variety of removable and replaceable cloth speaker grilles available in colors ranging from Glacier, Rosebud, Onyx, Pearl Gray, Caramel, Chocolat, Silver, and Chili Pepper. The grilles blend and complement the soft-touch painted finish and integrated color-coordinated rubber trim on Boston Acoustics' new speaker products (all Boston Horizon speakers are available in either soft-touch painted mist with silver grilles or midnight with onyx grilles). To purchase a new grille, customers can simply visit the Boston Acoustics website (www.bostonacoustics.com/POP) and select the color of their choice or contact those dealers that will be stocking the grille color options.
Horizon Series: Sheer Elegance Combined with Sonic Accuracy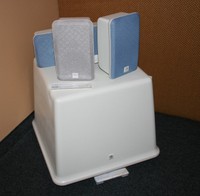 Boston Acoustics' Horizon Series loudspeakers combine a unique sense of "honest" design with extraordinary performance and sonic accuracy. From their soft-touch painted finish and integrated color-coordinated rubber trim to their leading-edge audio technologies, Boston Horizon speakers are designed to literally sound as good as they look. The Boston Horizon Series includes a range of ten different speaker sizes and configurations, from bookshelf and floor-standing models to powered subwoofers. Horizon Series speakers are scheduled to ship in October 2007. Also in the Boston Horizon Series are two new high-performance 5.1-Channel Surround systems, Models MCS130 (SRP: $799.99) and MCS100 (SRP: $499.99), both designed to give consumers an easy way to add the powerful dynamics of room-filling audio to their home entertainment. In addition to their advanced sound reproduction technologies, the new systems feature a variety of design enhancements and aesthetic touches, such as gently contoured speaker cabinets and colorcoordinated rubber trim, that provide a stylish alternative to traditional surround sound speaker systems. The Boston Horizon Series MCS systems are scheduled to ship in September 2007.
TVee Model Two, A Television Entertainment Enhancement System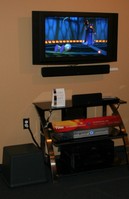 The Boston Acoustics TVee Model Two (SRP: $399.99) is a simple TV accessory designed to enhance the enjoyment of TV watching. The innovative system consists of a slim single powered "soundbar" that can be placed either underneath or on top of a flat-panel TV, or easily mounted on the wall, along with a matching wireless woofer that can be placed anywhere in the room to deliver added dynamic bass response. Once hooked up, viewers will enjoy an overall enhanced TV experience. A single wire runs from the soundbar into their television's line-level output, and because the woofer is wireless, it can be placed virtually anywhere, even in a corner behind the couch, and still provide added bass response. The TVee Model Two is scheduled to ship in September 2007.
Boston SoundWare, for Great Boston Sound Anywhere

Boston Acoustics' innovative and space-saving new SoundWare loudspeaker is an all-purpose 2- way indoor/outdoor speaker. SoundWare offers an unprecedented range of easy and flexible mounting options, and makes it possible to enjoy high performance audio in new and exciting ways...and in new places. Ideal for use in restaurants, retail stores, homes, smaller apartments and even by outdoor entertainers, SoundWare speakers are a unique combination of sonic performance, space efficiency and application flexibility. SoundWare speakers are designed to literally disappear into a surrounding décor if desired. Thanks to its unique shape and one-of-a-kind internal mounting bracket, a SoundWare speaker can be placed virtually anywhere – flush in a corner, flat on a wall, flat on a table or angled up 30 or 45 degrees on a flat surface. They're available in seven colors, including Black, White, Silver, Just Red, Bamboo, Natural and Espresso. Availability: August 2007 ($99.99 each).
About Boston Acoustics
For over 25 years, Boston Acoustics has remained at the leading-edge of audio excellence, designing, manufacturing and marketing innovative high-performance loudspeakers for use in home audio and home theater systems, as well as aftermarket, OEM automotive systems, and custom installations. Highly regarded for creating the Boston sound, the company commits all of its resources in design, engineering and manufacturing to create superior, competitively priced products that emphasize performance, consistency, reliability and value. For more information on the company's full range of advanced loudspeakers, as well as its "tabletop radio" products and more, please visit www.BostonAcoustics.com.
Wafflesomd posts on August 12, 2007 20:56
I love the look of those towers.
Post Reply