Belden & Blue Jeans Cable Shatter HDMI Record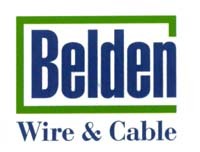 Belden breaks record
OK, well it's not exactly something Guinness was excited about, but Belden did manage to run 1080p/60 signal through an unamplified 100-foot run of HDMI cable. That's about 30 meters for anyone majoring in metric-to-SEA conversion ratios - and far beyond what is considered possible in terms of unamplified HDMI capabilities.

Belden demonstrated the unique cable performance properties of their HDMI cable by running a 1080p/60 digital video signal from a BD player to a generic display - through 100 feet of HDMI. This demonstration was featured live throughout last week's InfoComm/NSCA tradeshow in Orlando, Florida.
"All HDMI cables are manufactured offshore in Asia, with one exception: the HDMI cable made by Belden," stated Steve Lampen, Product Line Manager at Belden. He continued, "However, this is just raw bulk cable. To be turned into assemblies, our partner Blue Jeans Cable (www.bluejeanscable.com) sends our bulk cable to China where it is cut and assembled with connectors. We currently make this raw cable in two gauge sizes, 23.5 AWG and 28 AWG, of which the 23.5 AWG is being demonstrated here at InfoComm, running what many say is impossible: a crystal clear 1080p/60 digital video signal over 100 feet."
The secret behind these Belden HDMI cables is the patented Bonded-Pair® technology. Belden has used this technology for over sixteen years in Category 5, 5e, 6 and now Category 6A 10 gigabit (10GBASET) data cables. Bonded-Pairs attach the two insulated wires of each pair together, without any glue or bonding agent. This makes, Belden claims, the most stable pair ever made, providing unequalled impedance tolerance. Even when the cable is flexed or bent, the conductor-to-conductor spacing remains constant. That means that the impedance also remains constant, and the problems of regular twisted pairs, such as impedance variations, are minimized. Impedance variations cause signal reflection ("return loss"). These variations also allow the signal to radiate off the cable (egress) and to pick up noise from other sources (ingress). Reducing these effects allows cables made this way to run farther, with less signal loss, and less noise, than regular twisted pairs.
While Belden makes bulk cable with Bonded-Pairs, they also make standard Nonbonded-Pair HDMI cables as assemblies in their factories in China, giving customers a choice of Bonded-Pair or Nonbonded-Pair cables.

For more information about bulk HDMI Cable with Bonded-Pair technology visit www.belden.com.
See also:
Recent Forum Posts:
FirstReflection posts on July 07, 2009 10:30
This is cool, but what I find really interesting is that when these same 23.5 gauge Bonded-pair HDMI cables were fully tested for HDMI LLC certification, they were certified for 25 feet under Category 2. Category 2 will be known as "high speed" under the new HDMI 1.4 spec.

So it is interesting to note that while, in practical, real-world terms, these cables can pass a 1080p/60 signal through 100 feet without noticable degradation, the certification tests call for results that are considerably more strict. In some respects, that speaks well for the HDMI LLC certifcation because you can be quite sure that there is actually some "head room".
Post Reply