Atdec TH-400-LED Slim Flatpanel Mount
Atdec TH-400-LED Mount
Summary
Supports displays up to 50kgs (110lbs)
Supports displays with VESA mounting hole configurations 400mm (16") wide
Ultra thin design hold display only 15¼mm (⅝") from wall (we recommend checking the minimum distance from wall required for your type of display; this informaiton is usually provided by the display manufcaturer)
Convenient cable access support
Masonry and timber stud and dry wall mounting hardware included
Executive Overview
If you think your ultra-thin flat panel display will look hot on your wall, just wait until you start shopping for mounts. The last thing you want is your football buddies ribbing you on how your mount is thicker than your display. But a lot of the times, the uber-thin mounts are also uber-expensive and the brand-specific ones are thicker and also overpriced. So you are left with significantly adding to the cost of the display by forking over for one of the really thin mounts or you start cutting into your wall. 
Atdec is known in Australia for their line of display mounts and have recently been branching out. Their mounts run the gamut from the industrial to the high tech. They have solutions for nearly any and all of your display mounting needs. Their newest mount has us a bit perplexed and, frankly, impressed. The TH-400-LED mount will work with any VESA compliant display. It consists of a couple of pulley-like devices, a couple of spacers, and a wire mount. All said and done, your display has the ability to be hung only 5/8ths of an inch off the wall. If that isn't close enough for you... well, at this point you'll need to grab a saw.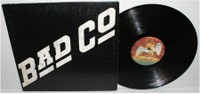 We don't believe this mounting system will be for everyone. There are some very serious considerations to keep in mind. First, let's go through the equipment. The VESA mounting system consists of four threaded inserts. The TH-400-LED is rated for displays up to 110lbs (the holes need to be 15 3/4" apart). On the back of the display you mount the two spacers in the two bottom holes. One of them has a chrome folding bar on it. We'll get to that in a second. The wire mount consists of two slightly larger looking spacers connected by a (you guessed it) wire. These are attached to the top holes. Lastly, you'll need to attach the pulley-like devices to the wall. Mounting into a a stud would be the best though Atdec suggests that drywall anchors will work as well. The wire part of the wire mount is then placed over the pulley lips and your new flat panel is hung - much like a picture. 
Now, there are a few things to consider. If your new uber-flat panel display has connections that require you to orient the wire direction into the back of the display, you'll need to either get specialized connectors with right angle bends or something that allows for cutout in the wall. There are many such devices for running not only AV connections but also romex so that your installation is up to code. In this case you're going to want to make sure that you have mounted the display in such a way as you have and empty cavity behind the connection panel. If your connections are made to the side or from the bottom of the display, you can avoid all of that.
The chrome bar attached to one of the bottom spacers is used to prop up the display as you making your connections. While we haven't had the pleasure of examining this mount first hand yet, we are a little concerned at this design. It seems to us that that bar would have far too easy of a time sliding with very little provocation. The last thing you'd want is you new flat panel slamming into the wall as you are connecting up your composite video cable for your Wii. 
While we like the simplicity of the TH-400-LED mount - what could be simpler than hanging a picture - we see a few inherent "flaws" that you should keep in mind. We put "flaws" in quotes because they are more a design necessity than any design omission. Obviously, you won't be able tilt your flat panel. Well, you could but it would involve some sort of makeshift solution like wedging something on the side. This means that you have to be sure that you aren't going to get any reflections or other issues where you install the panel. Also, the panel isn't exactly locked down at the installation location. It is on a cable that is draped over a few metal pulleys. While this makes for a snap during installation and when leveling the display, it also means that a slammed door (or minor earthquake if you live in such an area) could knock it out of alignment. Honestly, many of our readers probably have subs that could do the same. 
Conclusion
There is a lot to like about the Atdec TH-400-LED mount. From an ease of use standpoint, there is very little that can beat it. If you can hang a heavy picture, you can use the TH-400-LED. But there are some considerations as well. You need to think about the orientation of the connections, about how the location of the mount will affect viewing angles and reflections since it can't be tilted, and how likely the display is to move on that wire. That being said, the TH-400-LED only costs $89. For a mount that will allow you to place your new flat panel only 5/8" off the wall, that is very reasonable. 
For more information please visit www.atdec.com.

Confused about what AV Gear to buy or how to set it up? Join our Exclusive Audioholics E-Book Membership Program!
Recent Forum Posts: