RHA SA950i Sound
When I reviewed the RHA MA350s, I found them to be very bass heavy. I was actually surprised when RHA contacted me to review the SA950i as they have the same size drivers and I expected that they'd have similar sound. Usually, manufacturers tend to stick to a "sound" that becomes their signature. But, as I said, I don't typically turn down reviews.
On closer inspection, while both the MA350s and the SA950is have 40mm drivers, the MA350 sport a mylar driver while the SA950i have a titanium-coated mylar driver. Both are rated down to 16Hz but the MA350s have a rated impedance of 16 ohms and sensitivity of 103dB. The SA950i, on the other hand have a rated impedance of 32 ohms and a sensitivity of 113dB. On specs alone, they should sound different.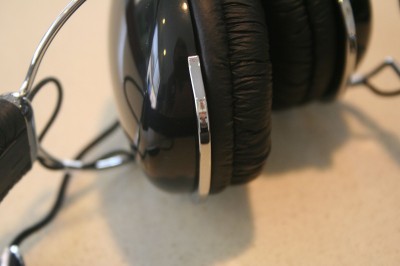 The first thing I did was take a listen with the RHA MA350 in-ear headphones for comparison. For $40, I really liked the MA350s though I found them a little bass-heavy for my tastes. While it may partly be the headphone design, I found the SA950i headphones to be much more balanced overall. The top end, in particular, sounded much more forward and present while the bass, while still fairly prominent, wasn't nearly as overdone.
Sonically, the RHA SA950i headphones are far superior to to many headphones I've reviewed, regardless of price. While their little brethren, the MA350 seemed to have slightly better bass extension, the SA950i's bass was better balanced giving a more neutral presentation. The midrange was rich and full with vocals sounding absolutely lush. The top end was well extended without being fatiguing.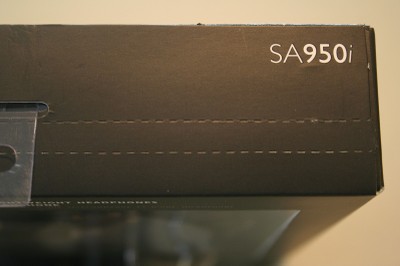 I tested the SA950i headphones with everything from show tunes to rap to heavy metal to electronica. I used them with iTunes quality MP3s, stuff I'd downloaded from The 61, and high quality lossless transfers from CD. Often, headphones will sound good with one type of music or be more forgiving of lossy encoding. The SA950i headphones really didn't seem to have a weak point. 
Imaging with the SA950i headphones was very good with good stereo separation especially for the price point. Dynamic range was acceptable. I find that a bit of bass bump (which the SA950i's have) makes the presentation of the headphones much more engaging and pleasing but often sacrifices dynamic range. Unlike the I-MEGO Throne headphones, the sacrifice on dynamic range was slight with the SA950i headphones. Listening an lower volumes did result in a muddier presentation (that's always the case to some degree) but, frankly, who puts on headphones to listen at very low volumes?
Confused about what AV Gear to buy or how to set it up? Join our Exclusive Audioholics E-Book Membership Program!
Recent Forum Posts: