RHA SA950i First Impressions
RHA SA950i First Impressions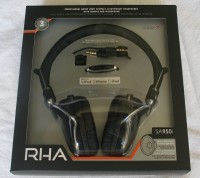 It often feels like I get headphones in waves. A bunch of on-ears followed by a number of in-ear models. It makes comparisons easy but it is sort of weird how that works out. In this case, I had two on-ear models arrive back-to-back with an external slide mechanism for fit. This is a very "old school" design which often looks better than it works. In particular, people with larger heads may have problems with the external slide design. Not always, mind you (and this doesn't preclude other designs from being problematic for people with large melons), but I've found it to be the case.
I reviewed a pair of RHA in-ear headphones a while back and they inquired if I would be interested in an on-ear model. Being a reviewer means that there is only one answer to that question. The RHA SA950i are the highest priced on-ear model from RHA. They represent the pinacle of what RHA can produce in a headphone. After how impressed I was with the $40 MA350 in-ear headphones, I was excited to see what RHA could do with $20 more.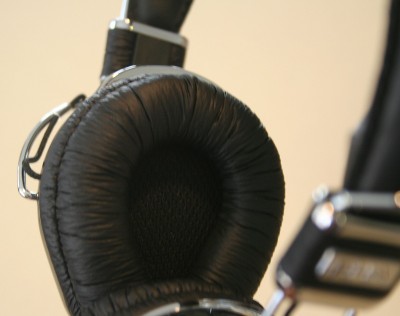 The SA950i have a very unique shaped ear cup. It is basically the same shape as many ears. At first, they looked a bit small to me but, with use, it was clear that they should be comfortable for most users. The SA950i have a gloss black back to the ear cup with chrome accents. The band is leather and very comfortable.
The cable is fabric covered but, unlike the cheaper MA350 headphones, doesn't transmit noise when manipulated. It has an in-line control unit with three buttons. The center button has a large indentation making it very easy to locate blindly. The microphone worked adequately and it was placed on the cord in the correct place to catch your voice without being held to your mouth.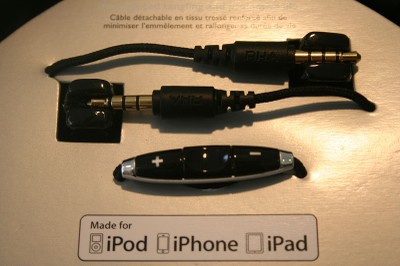 The cable was longer than normal at 1.5 meters (most cables are 1.2 meters). I appreciated the extra length as I've often found the 1.2 meter length just a little too short when placing my phone/MP3 player in the side pocket of my cargo shorts (as I often do). The cable was also removable which makes it very easy to switch out if there is a problem.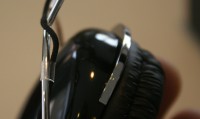 The SA950i headphones are very light (105 grams according to RHA) so long listening sessions won't be affected by the weight. There are gold-plated connections on the cable/ports. The sides are well labeled but the black on black is hard to see. It won't matter as you just have to remember which side the cable connects. There is a bit of tape on the chrome frame to hold the wire to power the headphones in place.
RHA claims the SA950i have an "ultra-portable design" though I'm not seeing how. Yes, they are light and relatively small but they don't fold up in any way and RHA hasn't included any sort of carrying case. There are also no adapters for airline or 1/4" plugs, or any other extras you'd expect for a headphone that is designed for traveling.
Confused about what AV Gear to buy or how to set it up? Join our Exclusive Audioholics E-Book Membership Program!
Recent Forum Posts: