Psyko Audio Labs 5.1 Gaming Headphones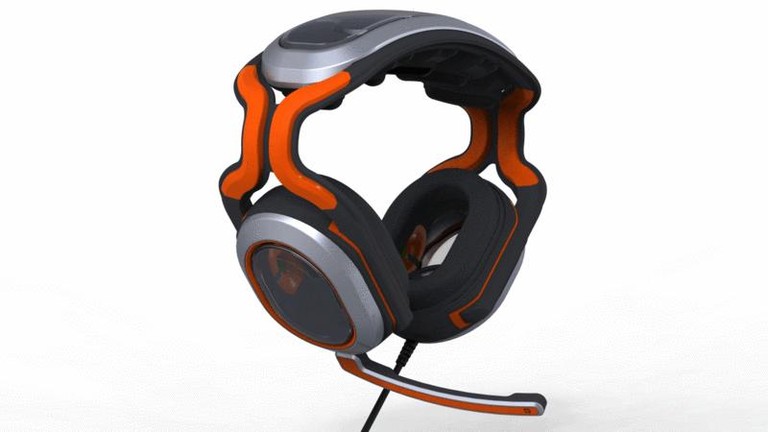 Summary
Product Name:

5.1 Gaming Headphones

Manufacturer:

Psyko Audio Labs

Review Date:

January 09, 2009 01:30

First Impression:

Pretty Cool
Executive Overview
The other gadget we're into is the Psyko 5.1 gaming headphones, which 'won' the best design and engineering award for headphones. The headsets come with a 5.1 surround sound and promise to have zero latency, since they come without the crap digital processing that usually gets in the way of easy listening.
According to the manufacturer, these also come with precision directional audio that realistically positions a player within the audio space of a game. This means it could allow a player to react faster to a nearby blown shell in a shooting game and hear it a moment before another player. Sounds tricky, so expect for us to try this out soon to make sure the claims are accurate. The Psyko 5.1 gaming headphones will be shipping in early 2009 with pricing to be announced. This is a small company and they plan on initially selling the headphones direct from their site. If nothing else, they do look pretty cool.

For more information, please visit www.psykoaudio.com
.
Unless otherwise indicated, this is a preview article for the featured product. A formal review may or may not follow in the future.
alexsabree posts on August 17, 2009 05:18
Surround sound headphones will always fail. I've yet to hear a pair that sound decent enough to warrant the price tag. I've found that having a good pair of stereo headphones, along with a good gaming soundcard (like the Xfi) will give the same impression of "surround sound" in gaming. Plus you don't sacrifice sound quality.
slisgrinder posts on August 14, 2009 17:58
Thats because its their first product and they are based in my home town Calgary AB, Canada and they have spent considerable amount of time to develope it. I am proud and I hope they are as good as they were when they were prototypes…
mjfoster77 posts on January 11, 2009 12:41
They look space age! I guess that's ok. As long as they sound good. I never heard of the company though?
Post Reply
Confused about what AV Gear to buy or how to set it up? Join our Exclusive Audioholics E-Book Membership Program!