I-MEGO Throne Gold First Impressions
I-MEGO Throne Gold First Impressions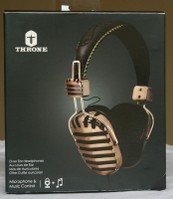 There are strata of purchasing ceilings within products. Depending on your needs, your budget, and any number of other factors, what is reasonable to spend on a product changes. With headphones, there tends to be the $20, $50, $100, $200+ tiers. These, of course, are not hard and fast rules nor are they empirically verified. They come from the emails I get from readers. "Looking for headphones under $50." "What do you think are the best cans under $100?"
When you cross over the $100 barrier, people stop asking about features and start asking about sound quality. They expect features, they want good sonics.
I-MEGO has two different versions of their Throne headphones - the Gold and Poison. I have no idea how those two things are related other than the Gold ones are actually gold. The Poison headphones look silver and red in the pictures though I-MEGO calls them "gunmetal and muted purple". I suppose they didn't want to call them Silver for fear that they'd be perceived as lower quality than the Gold.
The Poison headphones look identical to the Gold except for the color. Sonically, however, they are tuned completely differently. The Poison headphones are "built for stand-out vocals and acoustics that suite classical or new age music. The result is crystal clear audio with balanced audio response." They feature the same drivers as the Gold but the frequency response is tailored to be very flat. The Gold headphones are "geared towards big bass for rock, R&B, or hip hop. The result is crystal clear audio with deep, powerful bass."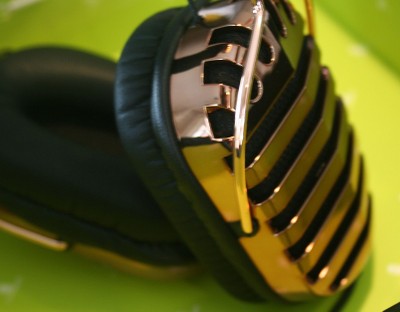 Personally, I'd have preferred the Poison to the Gold based on those descriptions. But I didn't get a choice and ended up with the Gold. Externally, it's hard to knock the I-MEGO Throne Gold headphones on their aesthetics. The gold and black combination is very striking and the vents on the back of the earpieces are reminiscent of an old Shure 55S mic that singers used to croon into back in the day. 
Rather than opt for the ever popular fabric-covered cable, I-MEGO went with the more traditional rubber coated variant. I enjoyed for the first time in many reviews, not hearing noise transmitted into the earphone by rubbing on the fabric coating. There is a small, fabric-coated wired running into the headphones from the headband but it doesn't transmit noise.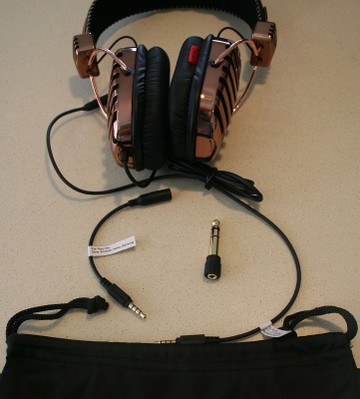 I-MEGO has included with their Throne headphones a 1/4" adapter, an adapter to use with older smartphones (for control purposes), and a carrying case. The case is little more than a fabric sack (they call it a soft travel pouch) and the Throne headphones do nothing to reduce their size (they don't fold up like other headphones. While you could take these with you when traveling, it is obvious that I-MEGO meant for them to be used at home for high end listening.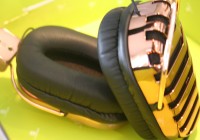 I-MEGO calls the Throne Gold headphones "over-ear" but, unless you have small, pointy, elf ears, they will most likely be on-ear for you. The ear pads are constructed out of memory foam and are extremely soft. The headband is leather with the I-MEGO logo stitched into it with a soft underside for added comfort. The adjustable slides on each side hold their position relatively well though you'll probably find yourself readjusting them each time you put the headphones on. They certainly stay in place when in use.
The headphones are clearly labeled on each side though you won't need to look for the L and R as there is a red tab on the right headphone and the cable comes out of the left. The 1.2 meter cable features a single button control module and an in-line microphone for use during calls.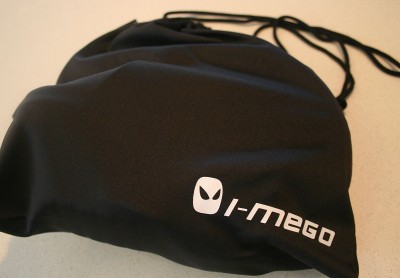 Confused about what AV Gear to buy or how to set it up? Join our Exclusive Audioholics E-Book Membership Program!
Recent Forum Posts: