Westinghouse Fully Integrated Wireless LCD HDTV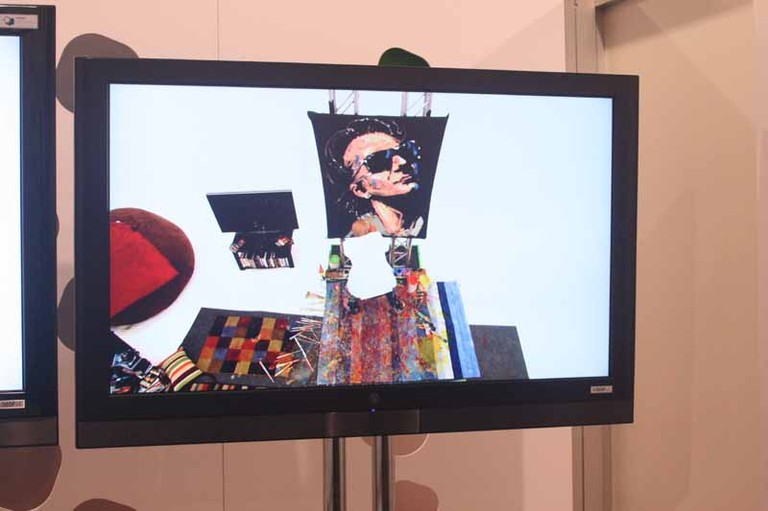 Westinghouse Fully Integrated Wireless LCD HDTV
Summary
Product Name:

Fully Integrated Wireless LCD HDTV

Manufacturer:

Westinghouse Digital Electronics

Review Date:

January 07, 2008 00:05

First Impression:

Pretty Cool
Executive Overview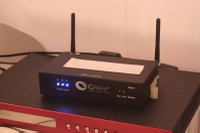 Westinghouse Digital Electronics and Pulse~LINK, Inc. today introduced the world's first fully integrated wireless HDTV. The High Definition LCD TV, featuring Pulse~LINK's integrated CWave UWB Wireless HDMI technology, is on display for the first time here at CES 2008. The system worked flawlessly for one of our reviewers, but when another went back to the booth the system was a bit jumpy and choppy, showing that new technology like this still has some final polishing before it will be ready for commercial consumption (don't look for consumer-targeted products until after the system is a bit more polished). Overall I like the idea, and it was one more product in a string of "please-anything-but-HDMI" products.

The Westinghouse Digital Wireless HDMI HDTV is planned for initial commercial release to the B2B digital signage market in Q2 2008. CWave HDMI products offer real-time visually lossless wireless streaming of high quality audio and video content between entertainment source devices and HDTV displays. With the integration of CWave Wireless HDMI, digital display products can be mounted anywhere in the room without needing to run data cabling from the TV to the content source, such as a DVR, Blu-ray or HD DVD player, or a live cable or satellite feed. Video data is encoded using the JPEG2000 video codec, the same codec used by movie theaters for "Digital Cinema," providing a secure high quality HD experience. Pulse-LINK's Wireless HDMI solution is engineered to be equivalent in both content protection and visual experience to a wired HDMI connection.
Pulse~LINK recently announced that its FCC Certified CWave UWB chipset was validated in independent testing to be the world's fastest commercially available wireless networking technology. A comprehensive test of UWB products, conducted by octoScope, showed CWave's 1.35 Gbps over-the-air signaling rate delivering 890 Mbps application layer throughput – faster than any other wireless product currently available.  Wireless range was also impressive in the test report – with CWave surpassing 500 Mbps at 8 feet and more than 115 Mbps up to 40 feet, at which point they ran out of space in the test facility.

For more information, please visit www.westinghousedigital.com.
Unless otherwise indicated, this is a preview article for the featured product. A formal review may or may not follow in the future.
Confused about what AV Gear to buy or how to set it up? Join our Exclusive Audioholics E-Book Membership Program!