Sony XBR-84X900 84" 4K LED Television Preview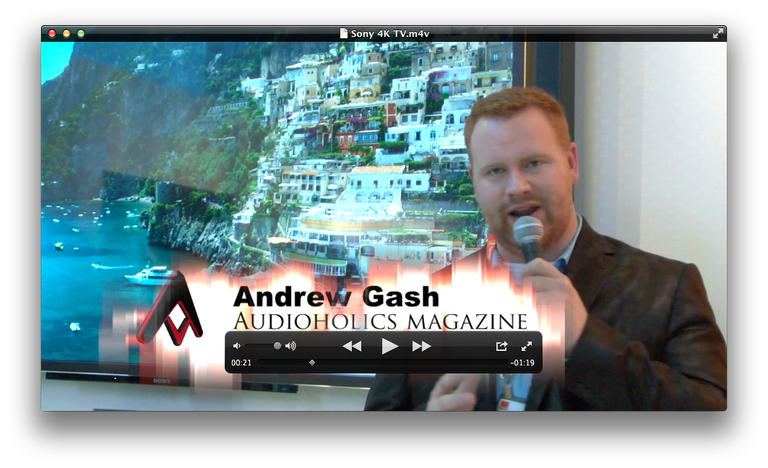 Sony XBR-84X900 84" 4K LED Television
Summary
Executive Overview
We went to the Sony booth this year where they showed off their new 84" 4K television, the XBR-84X900, which runs on their X-Reality Pro engine. It's got four times the resolution of a regular 1080p high definition television (3,840 x 2,160). The newly-developed XCA8-4K chip upscales HD (or lower resolution) images by analyzing and refining images from all sources and bringing them up to the 4K screen. It's LED backlit and, while I thought my Sharp 60" flat panel back home looked awesome, this television is literally four times that resolution. It comes with 4 pairs of 3D glasses. Two of them are regular passive glasses and two of them are SimulView, which is particularly handy for gaming. The Playstation 3 can utilize a SimulView-compatible game and then two people can play at the same time and view two completely different images. It's not split screen anymore, although with 84" can you really complain? Still, both players get their own 84" display which makes it even that much more appealing.
Totaling 50W, the front-facing, 2-way, 10-Unit speaker system directs sound right at you. Each speaker has a soft dome tweeter and mid-range units and four sub-woofers fill in the bass. If you're using a premium sound system you can remove the speakers pretty easily as well with just a screwdriver or even a dime. If you're in the market for a television like this, it's going to be available later this year and it's available for pre-order from Sony now at a price of $25,000. And yes, they are getting quite a few orders in already. Plus, you don't just get the TV for that, you also get free delivery and in-home set-up, advanced in-home consultation prior to set-up, and membership in Sony's exclusive Concierge program which is reserved for their best customers.
Don't miss out! Check out our full 2012 CEDIA Expo video coverage for all our event videos. And stay up to date on all our coverage, including photos and video, by Liking us at facebook.com/Audioholics.

Unless otherwise indicated, this is a preview article for the featured product. A formal review may or may not follow in the future.