Pioneer Jumps on Board and Joins HDBaseT Alliance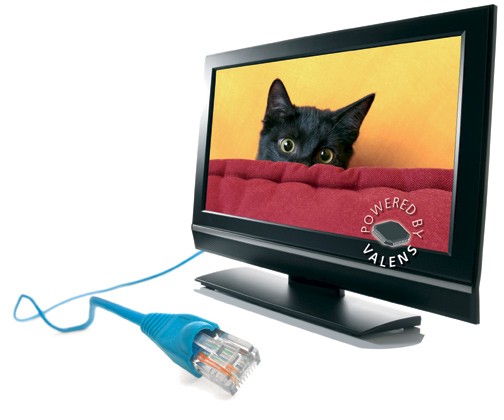 Pioneer Jumps on Board with HDBaseT
Summary
Executive Overview
Pioneer Electronics announced that it has joined the HDBaseT Alliance. This is a HUGE deal and will allow Pioneer to incorporate HDBaseT technology into its Blu-ray players, televisions and AV receivers (we don't yet know which products will see the technology, but AV receivers would be a great start). HDBaseT technology enables the delivery of uncompressed high definition video, audio, Internet, controls and power over a single cat5e/6 cable.
HDBaseT is gaining some much-needed traction this year and we are hoping to see some new products utilize the technology to provide for all of the available features such as networked displays, power-over-Ethernet and better flexibility in A/V distribution. Having Pioneer join the HDBaseT Alliance certainly helps—and we hope to see companies like Onkyo, Yamaha and Denon jump on board shortly as well.
Since the HDBaseT Alliance was founded by LG Electronics, Samsung Electronics, Sony Pictures Entertainment and Valens Semiconductor, the HDBaseT Alliance member companies are starting to really push into the industry with some influence that could apply pressure to do more expect more from your HDMI connections.
"HDBaseT represents the next significant step in the evolution of the home theater system. Integrating the technology into our products will make setup and control of even the most complex home theater systems faster and easier. Incorporating HDBaseT is another way to ensure that our customers make the most of their home theater experience."
- Chris Walker, director of AV product planning and marketing Pioneer Electronics (USA) Inc.
One Cable to Rule Them All

The HDBaseT technology is a high-definition multimedia content delivery standard ideal for home entertainment systems and business applications. In a home theater, HDBaseT can connect all entertainment devices in a setting through its 5Play feature set, converging uncompressed full HD digital video, audio, 100BaseT Ethernet, up to 100W of power and various control signals through a single 100m/328ft CAT5e/6 cable with RJ45 connectors.
Interestingly enough, consumers can get a first glimpse of the features and benefits of an HDBaseT-integrated home theater system in-person at Magnolia Design Centers inside Best Buy stores.
For additional information on HDBaseT Alliance and membership benefits, visit www.HDBaseT.org.

Unless otherwise indicated, this is a preview article for the featured product. A formal review may or may not follow in the future.