DLP's DualView Technology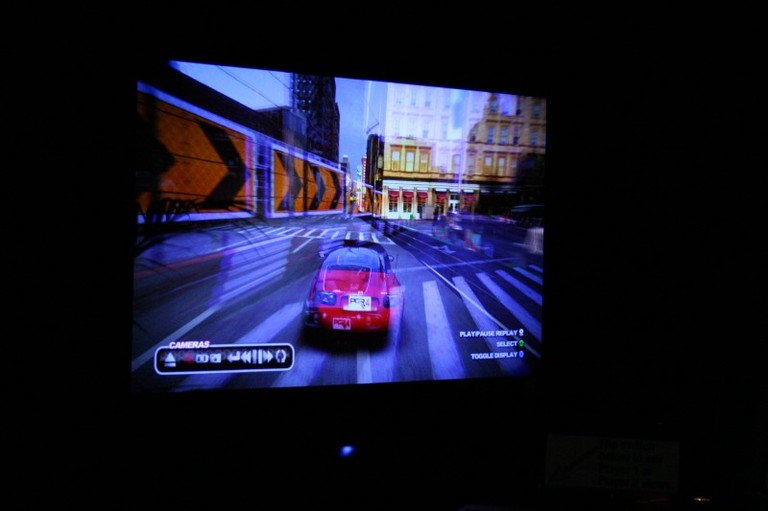 DLP's DualView Technology
Summary
Product Name:

DualView

Manufacturer:

DLP

Review Date:

January 09, 2008 03:36

First Impression:

Gotta Have It!
Executive Overview
DLP Products from Texas Instruments (TI) demonstrated the ability to display two separate image sources at the same time on a DLP HDTV screen. DualView capability is an innovation for two-player gaming that gives each gamer independent full screen views.
All 3-D ready DLP HDTV are capable of DualView and can simultaneously display two content sources, including DVD movies, video games and TV programming. Display advancements for 2-player gaming have been tried before by other manufacturers but DLP Products is the first to deliver a dual HD display that is independent of view-location.
To use DualView, the DLP HDTV is connected to a compatible source and each gamer wears compatible DualView glasses. Select Samsung and Mitsubishi DLP HDTVs are shipping with 3-D ready and DualView capabilities.
This first-of-a-kind display is achieved by the combination of advancements on the DLP chipset and compatible eyewear. DLP Products collaborated with ColorLink/RealD and others for these suppliers to develop a customized DualView eye-wear control solution. The key to a ghost-free picture quality of DualView is the coordination of the DLP chip's extremely fast 8 microsecond switching speed with high-contrast shutter glass operation. The DLP prototype eye-wear controller synchronizes the glasses' shutters by decoding a proprietary signal embedded in the DLP image stream. The result is a view for each gamer that is independent from the other and allows for a more competitive, enjoyable game experience by eliminating the ability to cheat at the other players screen, which currently is a limitation of split screen two-player game displays.
Currently any two-player game developed for split screen can be played in DualView with the use of two consoles or PCs. DLP is working with various game developers to support this mode in future releases, which would involve incorporating a driver or patch to existing versions to enable a single console support in the future. While this technology seems a bit overly complex, it was a pretty cool demo. We hope there will be a way for a single console to provide the signal needed in the future rather than needing two. For more information, please visit http://www.dlp.com.
Unless otherwise indicated, this is a preview article for the featured product. A formal review may or may not follow in the future.
Confused about what AV Gear to buy or how to set it up? Join our Exclusive Audioholics E-Book Membership Program!