Planet Waves ZM Series Cables & Custom Installation Kit Review
Planet Waves ZM Series Cables & Custom Installation Kit Review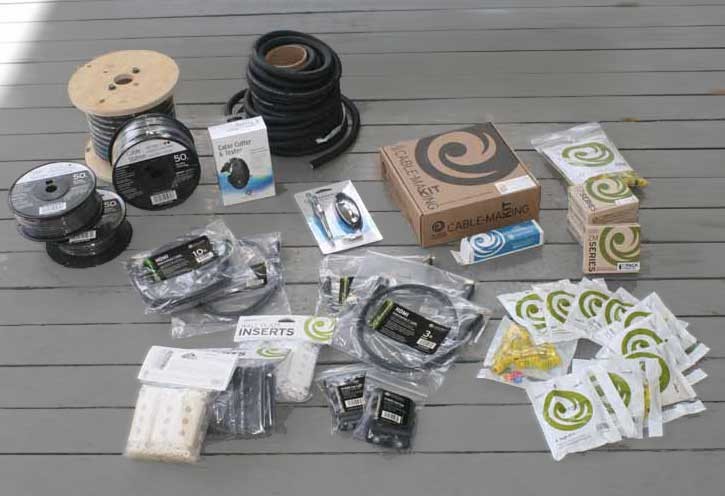 Planet Waves Cables Kit
Made in USA
Meets 75 ohm HD standard
Sweep-tested 3GHz over 100ft with nominal db loss
Nominal Capacitance: 18.2 pF/ft
Premium oxygen-free copper
100% shielding with 95% tinned copper braid & tin foil shield
Nitrogen-gas-injected foam PE dielectric
TPE Jacket
CM & CL2 rated for in-wall installations
Max Pulling Tension 2359 PSI
Max Bend Radius 2.25 inches (Single/Dual/Triple/RGB3/RGB5)
Pros
Easy, repeatable, virtually fool-proof
Tool verifies tip, shield and tests shorts
Radial cutter provides easy bundle cable stripping
Cons
Expensive when compared to traditional bulk connectors and cables
Planet Waves ZM Introduction
Time is money. You know it, I know it… your custom installer who just landed that contract wiring up that 6-figure whole home audio & video system knows it. And if you can save countless hours wiring up your audio and video cables, why wouldn't you want to take advantage of all that reclaimed labor? Planet Waves has designed and refined its system to reduce on-the-job labor costs and substitute an easy-to-use and reliable cabling system that makes soldering and crimping AV cables a thing of the past.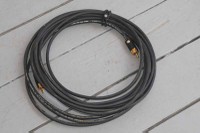 We were introduced to Planet Waves quite some time ago and were at once captivated by their line of quick-assembly cables and interconnects. At the time we were dazzled, but still wanted more - primarily a solution for more robust bundled cables. Fast forward to last winter and the company gave us a sneak peek at some of their latest and greatest products. This included some new cabling products as well as a revamped line of connectors (their ZM Series). When the kits were finally ready, we jumped at the chance to take a closer look at these cables and see if indeed "change is good".

Confused about what AV Gear to buy or how to set it up? Join our Exclusive Audioholics E-Book Membership Program!