iCap - MP3 Player in a Hat?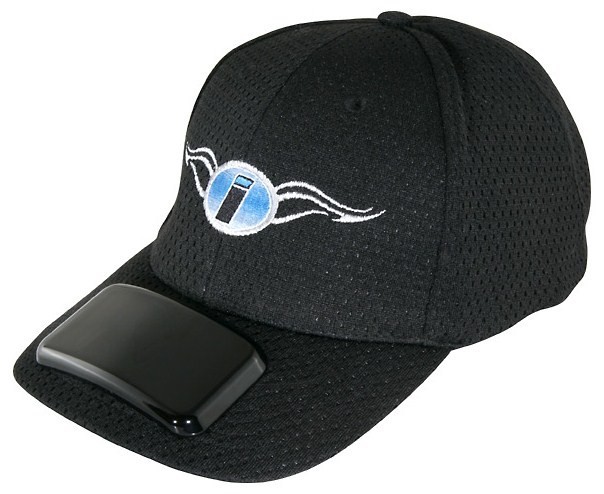 iCap
Summary
Product Name:

iCap

Manufacturer:

Gesten Technologies

Review Date:

January 08, 2009 09:45

MSRP: $119.95
First Impression:

Mildly Interesting
PACKAGE INCLUDES
6 Panel Pro Mesh Cap
Low Profile / Constructed Front
Pre-curved Visor / Pro Stitching
One-Size-Fits-All with Velcro Closure
The iCap Music Player
1 GB MP3 player
Micro SD Card Slot (Supports up to 8 GB)
7 Band Equalizer
SRS Wow Sound Chip
USB 2.0 Hi Speed Interface
FM Tuner
20 Memory Pre-sets
Antenna Booster
Voice Recorder
2 Speakers
Microphone
Earbud / Line Out Jack
Rechargeable Lithium Polymer Battery
AC Wall Charger
USB Data / Charger Cable
Software Disk
Clip Attachment
Quick Start User Guide
Warranty (1 year limited)
Executive Overview
Active people looking for a convenient, though certainly different, way to listen their favorite tunes on the go may benefit from a new portable music player (unimaginatively) called the iCap. This unique baseball cap-based MP3 player with speakers allows wearers to listen to music and still hear ambient noise such as traffic hazards and/or interact with the people around them (though we think the latter would be rather rude, lol).
Developed by Gesten Technologies, the iCap aims to be one of the most convenient and safest ways to listen to music on the go. The iCap is designed to complement those who are walking, jogging, skating, skateboarding, riding bicycles or motorcycles, and doing home improvement projects.
Since the iCap is completely wireless, there are no headphone wires to get tangled up. The stereo sound from the built-in speakers can be played low enough for private listening, and apparently cranked loud enough to share with others. Based on our experience, we're pretty such this is going to be used mostly for solo use.
The patented iCap system consists of a 1GB MP3 player, an FM tuner, a voice recorder, the SRS WOW digital surround sound chip, 2 speakers, and a low profile Pro Mesh cap. The voice recorder has a dedicated record button for creating reminders or shopping lists on the fly. This is actually kind of a neat idea. The iCap contains a Micro SD card slot for expanded memory and for playing the new Slot Music media format.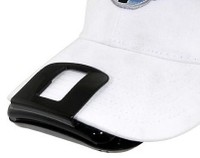 The system's lightweight enclosure snaps into the visor of the included one-size-fits-all baseball cap. When worn backwards, The iCap fits under standard bicycle helmets and under shorty motorcycle helmets. The system also completely detaches from the cap to be used as a standalone MP3 player that can be clipped to belts, backpacks, or any other caps. Gesten is making the technology available for OEM, private label, and licensing opportunities. The MSRP of the iCap is a bit steep at $119.95.
Overall, our initial reaction was that the MP3 player is simply too "thick" and sticks out like a sore thumb in the cap, also causing it to have additional forward weight which is an odd feel on the head. Were it thinner in profile, then completely hiding it away in the brim might be possible and render it a very cool product indeed. It IS curved, and that makes it work well with the brim of most caps. Overall it seems like a product that will quickly need to drop in price in order to be picked up as a novelty item. And "novelty" pretty much describes it - we don't see it taking over the world anytime soon, but it will be a fun gadget for some.
For more information about the iCap please visit www.icapmp3.com.

Unless otherwise indicated, this is a preview article for the featured product. A formal review may or may not follow in the future.
Confused about what AV Gear to buy or how to set it up? Join our Exclusive Audioholics E-Book Membership Program!