DISH Network ViP 722 Receiver/DVR Review
DISH Network ViP 722 Receiver/DVR Review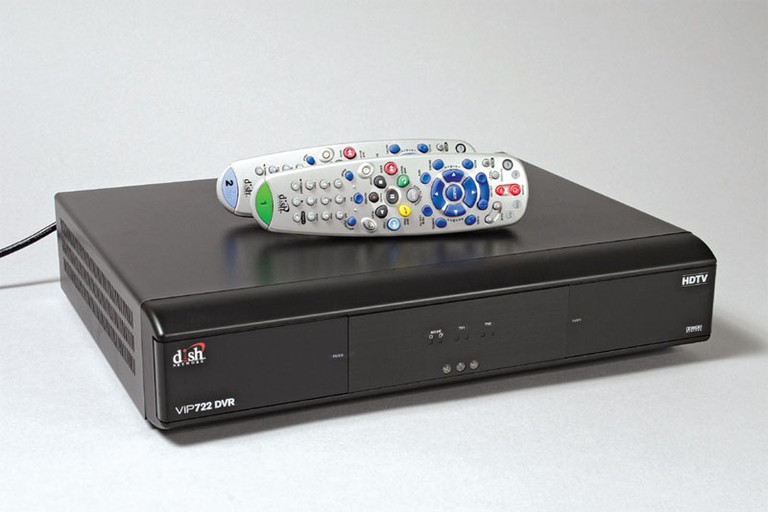 DISH Network ViP 722 DVR
Independently watch and record
DISH Network programming on two TVs
Record up to 350 hours of standard-definition (SD), up to 55 hours of high-definition (HD) entertainment or a combination of the two1
View and record HD over the air digital broadcasts2 on TV1
Supports Dolby Digital 5.1 Surround Sound
Convenient On-Screen Caller ID3 with history
Widescreen Electronic Program Guide with easy search features
DishHOME Interactive TV for watching six screens at once and on demand entertainment, games, shopping, news, sports, weather and customer service

Free lease for NEW customers. Existing customers pay a fee of up to $200
Pros
Dual independent tuners/TVs (HD/SD or PIP)
Supports a backfeed for whole-home distribution
Record up to 55 hours of HD programming
Integrated ATSC and Dish program guide
Includes RF remote for Zone 2
DISH Network ViP 722 Introduction

While we love our DVD players and Blu-ray devices, the most used piece of AV equipment in any home theater is typically the television tuner. In the case of satellite television, like DISH Network, that's going to be your satellite receiver set-top box. When you use a device this much, it needs to be flexible enough to handle your needs, and powerful enough to give you the features you want - like digital video recording and an interactive program guide that works. For years we've used cable TV at Audioholics. This year that has changed, with some of our staff moving to Verizon's Fios service, and others, yours truly included, jumping ship to DISH Network.
We made the change to DISH for several reasons. For one, cable TV isn't very conducive to reviewing innovative new products. The latest model DVR I was using came out over 5 years ago and the utilitarian program guide and user interface hasn't changed significantly in as many years. Cable TV is rather stagnant for the money they charge. Satellite, on the other hand, is making inroads every year, with new technologies like MPEG-4 streaming and additional HD satellites popping up regularly. Even though cable TV finally started adding much-needed HD channels, it was time for a change - and that change was Dish Network.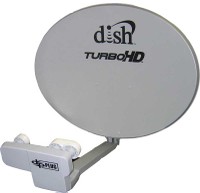 So with much anticipation I received the latest DISH technology, including their newest 1000.4 dish which had only been out in our area for a couple of months. It is a single dish solution capable of receiving signals from 61.5, 72.7, and 77 degrees West and is suitable for any Eastern US application. In the past I would have had needed to use two dishes to get the signals I am receiving from this single dish solution. Hooray for progress. This dish has three receiver output ports which support direct connection to either three single-tuner receivers or three dual tuner DISH Pro Plus receivers. We went with a dual tuner ViP 722 DVR since it would give us high definition and dual tuners which we could configure in a way that optimized our needs.

Confused about what AV Gear to buy or how to set it up? Join our Exclusive Audioholics E-Book Membership Program!