DISH Hopper Joey 12-room Networked System CEDIA Preview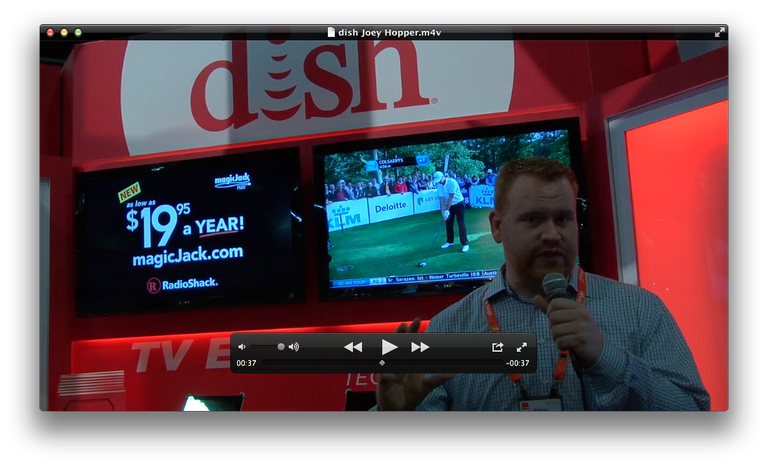 DISH Hopper Joey 12-room Networked System
Summary
Executive Overview
Earlier this year we reviewed the DISH Hopper & Joey System. Then, you could connect up to three Joeys to a single Hopper system for a total of 4 rooms of entertainment. Well, now DISH has figured out how to supply up to 12 rooms of entertainment. Basically what they've done is network the Hoppers with two zones, and two hoppers per zone, with two Joeys per zone. So that makes for 12 rooms of television.
DISH still has Prime Time Anytime, but now it seems with 12 rooms they seem to have Prime Time anywhere. So if you can't come unglued from television and you have 12 rooms or more then this is what you're looking for...
Don't miss out! Check out our full 2012 CEDIA Expo video coverage for all our event videos. And stay up to date on all our coverage, including photos and video, by Liking us at facebook.com/Audioholics.

Unless otherwise indicated, this is a preview article for the featured product. A formal review may or may not follow in the future.