Custom Install Tech System Review
Custom Install Tech System Review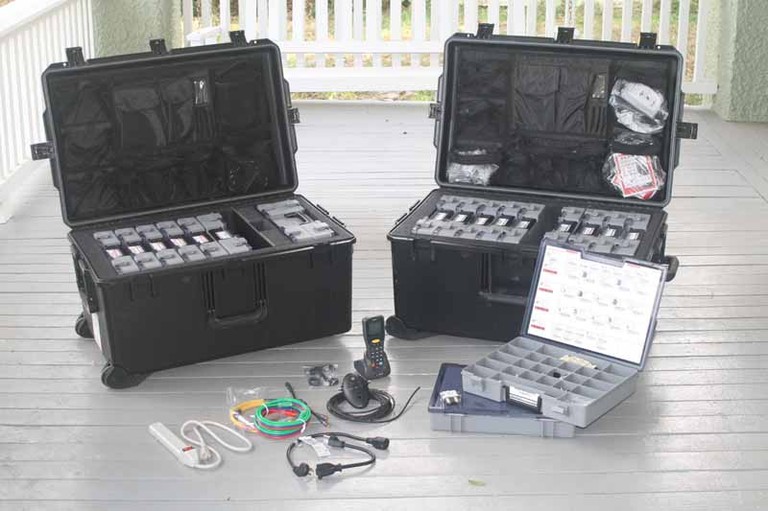 Custom Install Tech System (C.I.T.S.)
CITS System includes (2) cases (16) organizers
Barcode scanner and COA software included!
Streamline your company's installations
Track parts used by project, technician, and date
Bill for all the parts you use - have the parts you need
Automate your reordering process, eliminate data entry, eliminate ordering from multiple vendors
Prevent impulse buying and overnight shipping
Eliminate costly return trips and client frustration
Fully customizable part selection, organization method and layout
Includes Over $1500 of Resalable Parts
Pros
Incredibly convenient
Durable, weatherproof
Great organization
Infinitely customizable
Excellent customer and product support
New products can be added as needed
Cons
Best practices involve using CIS for majority of inventory
Customization needed for optimal use
Requires disciplined re-training on inventory use procedures
Lack of documentation online (support is mainly via phone or email)
Custom Install Tech System Introduction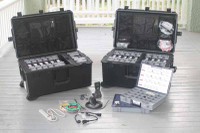 We did a first look of the Custom Install Tech System (CITS) back in October of 2007 and found it to be an extremely useful product with tons of potential to revolutionize the way many custom installers handled their inventories. This time around we were fortunate enough to be able to give the system a full test-run with a complete Standard system which featured two weatherproof mil-spec roller cases, the Custom Order Application (COA) software, and over $2500 in resalable parts. To say we were a bit overwhelmed would be an understatement.
The reason the CITS system is so intriguing is due to the ease with which custom installers and system integrators lose track of inventory expended to a particular jobsite. The CITS software and barcode scanning system eliminates the problem by assigning "kits" to each installer and allowing them to bill materials to a job - tracking the parts in real time as they leave the kit. The downside is that this requires a complete retraining of how your installers handle parts and inventory replenishment, but it seems to be well worth it. As many in the business know, "the most expensive part is the one you don't' have when you need it." No one likes to return to a jobsite simply because they didn't have what they needed.

Haoleb posts on August 07, 2008 21:58
This definetly would have been a nice kit to have with me when I was out doing installs. I could only plan so far ahead, Most times I had not been to the job myself before hand so I wouldnt know what all i would need, and of course I did not have an entire stock of everything you can imagine with me. Lot of times Ive had to make runs to home depot or go back another day because of not having what I needed.
Post Reply
Confused about what AV Gear to buy or how to set it up? Join our Exclusive Audioholics E-Book Membership Program!