Custom Install Tech System (C.I.T.S) First Look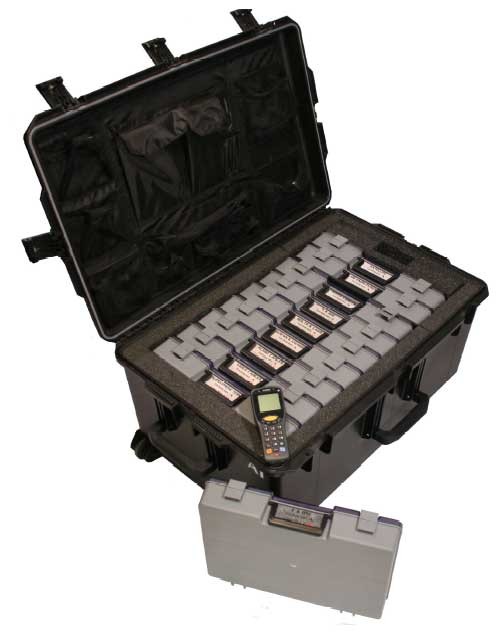 C.I.T.S. Custom Install Tech System
Summary
Product Name:

C.I.T.S.

Manufacturer:

Custom Install Supply

Review Date:

October 16, 2007 11:13

First Impression:

Gotta Have It!
C.I.T.S. Hardware

Audio, Phone & Solder Terminations
F & BNC Connectors
DB Ends and Fuses
Bolts and Lags
Video Cables
Audio Cables
Screws & Anchors
Satellite accessories
Electrical Connectors
Decora Inserts
Test & Repair materials
Infrared & Power
Electrical Power
Wall Plates
Data Cables


C.I.T.S. Software

Custom bar code scanner
Custom order application
QuickBooks compatible
Data exports
Job and parts tracking by Installer

Upload data via Internet
Configurable access permissions
Create an Order (COA) Application for replenishing inventory
Comprehensive reporting

Executive Overview
Ever wonder how, as a custom installer, you could make your business more profitable? More organized? The Custom Install Tech System (C.I.T.S, pronounced "kits") was designed specifically for Custom Install companies that install residential and commercial A/V, automation, security, lighting control and structured wiring systems. To date, the C.I.T.S. distribution site has been positioned exclusively to CEDIA members, however Custom Install Supply has since expanded their reach to similar companies all across the country. These days many companies' ideas and worries about the housing slumps have got them thinking more about inventory control and reordering procedures. While some companies have tried to develop something in-house, many are unable to due to lack of time, money or both.
The C.I.T.S. system is composed of two military spec cases that feature industrial-level quality clasps and hinges. They are watertight, include telescoping handle and in-line wheels and are guaranteed for life. Within the two cases are 17 organizers. These organizers come completely stocked with the essential parts and supplies to enable any custom installation technician to complete their installations.

The C.I.T.S. also includes a bar code scanner for tracking and reordering of parts needed and used. The bar code labels are located on the inside lids of each organizer and coincide with the parts located in the organizer compartments. After scanning is completed the user then docks it to a computer that has an internet connection.
The scanned information is then downloaded to the Custom Order Application (COA) that resides on the CIS website. At this point additional CIS parts can be added to the cart as well as easy management of installer and job names. Here are a few of the Custom Order Application features:
Easily exports data to existing accounting software for reporting and invoicing
All parts can be tracked by job or installer (no more guessing)
Installers don't have to be at shop to turn data in. They just need an internet connection
Allow or restrict access to data
Custom Install Supply will ship parts packaged for installer (this will save your company an enormous amount of time with receiving and distributing parts).
With the C.I.T.S. custom installers get a stocked and organized solution that will make installations more efficient, while streamlining their company's inventory, reordering and billing processes. The C.I.T.S. system is geared towards eliminating expensive impulse parts buying and wasted time on return trips to client projects.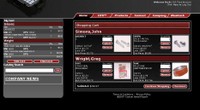 Custom Install Supply will be restocking inventory based on items scanned on the scanner and items selected from their www.custominstallsupply.com website.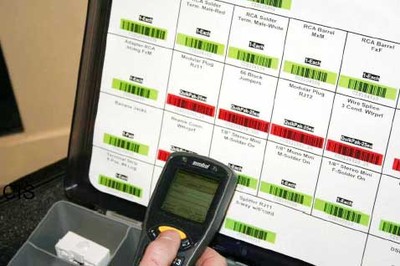 One of the great things about Custom Install Supply stocking the parts is that their warehouse actually puts the orders together based on installers. So companies will no longer get a big bag of F-Connectors and have to sort them out. CIS will organize the order by installer and package it in bags or boxes with their names on it. The amount of time that they are saving the receiving people is significant.
Unless otherwise indicated, this is a preview article for the featured product. A formal review may or may not follow in the future.
Confused about what AV Gear to buy or how to set it up? Join our Exclusive Audioholics E-Book Membership Program!
Recent Forum Posts:
AVwise posts on October 16, 2007 17:10
None

My only concern would be possibly getting parts that I am not currently using, but it seems like with the scanning capabilities and the ability to easily reorder, I would be better off going with something new on a few things. The other day I was looking over my credit card receipts for Radio Shack and Home Depot and I about choked when I realized just how much my crew is spending on parts that they should have before they get to the site. Having my guys scan the parts as they use them would be wonderful.

DSkilling posts on October 16, 2007 14:38
Perfect

S.C.H.I.T.S aside, how soon can I get one? This is just what I have been waiting for.

Dave
GaryWooldridge posts on October 16, 2007 12:53
Good thing…

Good thing they didn't go with Superior Custom Home Install Tech System (S.C.H.I.T.S)…

Cheers,
Gary W.
Post Reply