3 Tips for Home Theater on a Budget
3 Tips for Home Theater on a Budget
These days, everyone is looking for ways to save a bit of scratch, but that doesn't mean you have to scratch your plans for a decent home entertainment experience. A few simple adjustments in your purchases will soothe that home theater itch with surprisingly high quality results.
Enough! That "scratch" pun is hurting like nails across a chalkboard.
PCWorld.ca ran an interesting article recently on value home theater. It's full of good ideas with just a couple of areas any gold-plated, copper-wired audioholic may disagree.
1) Projectors vs. Panels
Want cheap HDTV? It's called a projector! One of the strongest pieces of advice to the thrift-minded is to take a serious look at projectors as an alternative to a mega-sized flat panel. You may have seen the quality of many projectors deliver PowerPoint in board rooms and maybe you aren't particularly impressed. But you can be assured that Home Theater grade front projectors are a different animal from that old unreliable beast you sign out in the office Outlook calendar. Advances in projector image quality over the last few years have been significant.
At the 2008 Audioholics Expo we got to feast our eyes on some remarkable Epson projectors. Some sold for under a thousand dollars and can easily give you a 100-inch picture. Compare that to about $5K on a 65-inch flat panel.
But keep in mind, projection requires greater control over lighting in the room than most panels, but that shouldn't scare you away. Large windows on your living-room may keep you from considering a projector. But it's nothing a set of dark curtains won't fix. If you do most of your movie viewing in the evening and your window doesn't face west – you're golden!
2) Don't be a Sucker for Overpriced Cables
Audioholics has railed against overpriced cables. Many of us have seen those dubious cable displays that allegedly demonstrate the "Monster Difference". It shows shining results from a Monster brand HDMI video cable vs. a competing brand video cable: The test was rigged! What was really happening was the cable format (HDMI vs. S-Video) was being compared and not the cable brand at all. 
I wrote the original article that Engadget linked here on the Monster Cable Scam. Sadly it's an old tech-blog that I no longer own. After you sell a domain you never know what they're going to do with it.
While misinformation doesn't endear us to expensive, brand-name cables sold at big-box electronics stores, sadly people are still buying them. The PC-World article specifically cites $60 to $90 HDMI Nyko brand HDMI cables for PlayStation 3. You can save money buying cables at sources like Blue Jeans Cables, Monoprice - heck, even Audiogurus has cheaper HDMI cables. You can get shorter runs of HDMI for less than $20.
The best thing about cheap HDMI cables is that tests show there is no perceptible difference between the pricey and cheaper ones. We've heard all the arguments in favor of pricey cables. Some would argue that buying more expensive analog cables carries some merit, despite the expensive cable myth being debunked, even in the analog realm). Justification for expensive digital cables is precarious at best.
3) Save Cash on Media
Buying CDs at the trendy mall stores is a thing of the past to all but the most die-hard. Downloading, even at premium priced retailers like iTunes and Amazon MP3 store, can get you media for slightly less than a retail priced CD.
Of course we can't blame you for mistrusting MP3 compared to uncompressed PCM tracks offered on disc. But many (myself included) report that high-bit, 320-kbps and the easier-to-find 256-kpbs sound just as good as most lossless or PCM tracks.
But all bets are off when it comes to the best quality recordings – like that copy of Pink Floyd, Dark Side of the Moon on SACD. There are many memorable recordings on standard CD as well. These well engineered discs aren't worth trading in for compressed versions of the same music. Sadly, that high level of studio-recording excellence is few and far between.
One curious piece of advice given from the Canadian source of inspiration to this article is its choice in Internet Radio. Free web services like Pandora and Slacker have a great gimmick: You can populate a personal radio station with artists you enjoy. You then have that music streamed to your sound system through your computer or connected media streamer.
The only trouble is these services aren't available in Canada due to cross-border licensing restrictions. Yes, meaningful Free-Trade has its work cut out.
Should You Skip Blu-ray?
Some find it prudent to play the waiting game when it comes to Blu-ray. Since players are getting cheaper all the time, it's practically guaranteed that a brand name player will cost less only a handful of months after you buy it. But so goes the treadmill of consumer electronics. Do you wait for cheaper or do you act now?
But it's a curious bit of advice for PC World to recommend waiting on Blu-ray. The magazine cites deep discount prices on DVD and the fair quality of upscaling DVD players. They're not high resolution quality, but they're definitely enjoyable.
If you're on a seriously tight budget but have found room for a projector throwing a 100-inch picture – Blu-ray is a no-brainer. You can find players for under $200 these days. While the discs are still too pricey to make a habit of buying new releases - big box bargain bins are breeding like bunnies. Today you can find a collection of films on Blu-ray from $10 to $15.
Bring Some Pop to Your Picture!
High-resolution image gains on a 40-inch display might be nice to have, but when you're kicking back several feet from the screen your eyes won't see much, if any difference.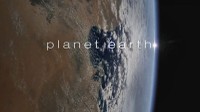 But at screen sizes exceeding 50-inches the upgrade from 480p to 1080p is truly eye-popping! A well-produced Blu-ray disc like David Attenborough's Planet Earth on Blu-ray is a sight to behold akin to a religious experience. The series on an upscaled DVD might look good, but the true experience can only be obtained in high-definition.
Hopefully I've provided food for cost saving thought in Home Theater. Newcomers to the hobby can always find helpful and balanced advice online here at Audioholics.
Confused about what AV Gear to buy or how to set it up? Join our Exclusive Audioholics E-Book Membership Program!
See also:
Recent Forum Posts:
Phil Taylor posts on April 17, 2009 14:41
I think an omission to your helpful article for newbies is to not pay local retail for anything but rather order online after doing research online for product reviews and hands-on in your local BM store. Online sources such as the Audioholics store and Amazon offer great savings on everything from video displays to cables (especially cables) and sources such as eBay and craigslist for used components can also offer bargains - if you already know what you want - even after adding shipping and a lot of items can be had with free shipping. Additionally the tax-free savings (in most states) on internet purchases can add to the bargain-hunter's savings substantially.
Alex2507 posts on April 16, 2009 11:29
jliedeka, post: 553610
That was like my first hit of crack.
Ah yes, the first of many. Whoops, wrong forum. :o
Back to the budget thing. Yesterday I bought a 2 channel amp from a local guy that I got to meet and talk with for a couple of hours. For a little more than $100 I got to learn a couple of things that I didn't know, make some sort of human connection and walk away with a new toy. That is what I call stretching my entertainment dollar.
audioholic212 posts on April 16, 2009 11:02
Wayde Robson, post: 553275
I can think of no better place for them to get money-saving advice than here among the Audioholics community.

You are so right. One of these days, I will put the pics of my budget price Audio system . You will see how this site has helped me to get my budget system.
jliedeka posts on April 16, 2009 00:40
Wayde Robson, post: 553275
My name is Wayde and I am an Audioholic.
Hi, Wayde.
I'm an audioholic, too. It started in the late 70's when my dad quit smoking. He used the money he saved to buy a Pioneer receiver and some headphones to start. I remember listening to FM radio on the headphones. I was about 10 or 11 years old. That was like my first hit of crack.
Jim
Wayde Robson posts on April 15, 2009 10:12
Thanks for the support of the story. I realize the "tips" as standalone pieces of advice might not be news to regular readers. But Audioholics articles have a wide reach across the Internet and I can already see this story linked in other blogs and in Google News.

I admit, I used a link-bait title and my hope was that it would appeal to newer readers or people genuinely researching Home Entertainment on a budget. I can think of no better place for them to get money-saving advice than here among the Audioholics community.

@Alex… I hear you on the addictive qualities of audio.

I have spent more than I needed to just because a better version of something was available (recently this was a receiver). I did so after struggling with the fact that there was almost no hope of my noticing any difference between A (what I already had) and B (what I was about to spend an extra $500 on).

Whew… it feels good to get that off my chest. My name is Wayde and I am an Audioholic.
Post Reply