Home Theater for the Holidays
Home Theater for the Holidays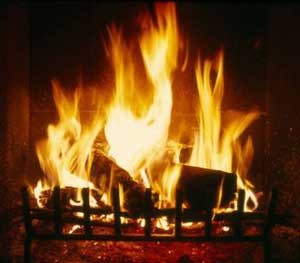 It's the holidays, and 'tis the season to get cozy around the fireplace with the ones we love. Except that fireplaces are hazardous and non-PC these days – this year, we recommend gathering around the TV and checking out three great holiday flicks.
Ladies' Choice: The Holiday
If you haven't already caught this romantic comedy starring Kate Winslett, Jack Black, Cameron Diaz and Jude Law, Christmas is the perfect time to do it. Two women struggling with love and loneliness decide to switch houses for the holidays to distract themselves from the evil men in their lives, and perhaps encounter a little self-discovery along the way.
 We know, we know, it sounds like just another chick flick, and if you've got a Y chromosome you'd probably rather sacrifice specific and much-loved body parts than sit through it. But this film's a little different - Jack Black does a great job of keeping the romance light, while Jude Law plays his serious role with some truly authentic and touching depth. This film has the right blend of holiday cheer, character, humor and solid acting to spruce it up beyond the average ro-co (as the kids are calling them), and is perfect for a season where we're supposed to be a little on the mushy side.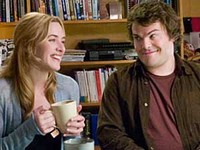 If you want to rush out and buy it, you'll be happy to know the Blu-ray release features an uncompressed PCM 5.1 surround track (a 4.6mbps 48 kHz/16-bit encode) and a 1.85:1 widescreen 1080p/AVC MPEG-4 transfer. While it's not the type of movie to take audio or video to the max (chick flicks often aren't), subtle details like ambient music and atmosphere and a contrasting color palette of rich, deep blacks against warm yellows really come through.
Men's Choice: Die Hard
Fair is fair, or an eye for an eye, depending on how you look at it. Die Hard is another Christmas must-watch, and ladies, it's our turn to see from the other side. Regardless of sex, the Die Hard franchise is pretty entertaining, and the Christmas spin in the first installment makes for great contrast to the high-action plot.
There's even a love story buried deep under there. Barefoot, dirty, bleeding Bruce Willis shoots bad guys and shimmies through ceiling ducts to keeps his wife safe, and is really only attempting to put his family back together again - isn't that the true spirit of Christmas? Balance holiday cheer, a little romance and blowing sh—t up and you've got a great Christmas film you can enjoy as a couple. Yippee-kayay…well you know the rest!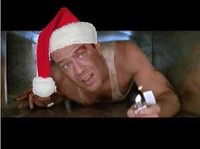 Even if you choose to skip watching the first installment at Christmas, the Blu-ray Die Hard Collection makes a great gift. Though the first two Die Hards look (and sound) their age even in high-def, watching them all lets you chronicle the development between the a film that laid some serious groundwork for the action film formula and the audio and video blockbuster that is Live Free or Die Hard.
Bonus features are a surprising downer, however. Though you get a solid collection of features for each of the films (the same ones that were issued when the films first came out, and the ones for Special Edition releases) there aren't any brand-new features connecting all four films together. It's not as if you're missing any features because there are plenty of director commentaries, featurettes and more, but it seems like a missed opportunity on the part of Fox Studio to really add a sense of nostalgia to these films with some collective perspective.
Kid's Choice: A Christmas Story
If you can bear to see this over-televised and over-released film yet again without wanting to use little Ralphie's coveted BB-gun for less wholesome intentions, this film is still a classic choice for the holidays. Kids love it for the simple fact that Ralphie is going through exactly what they are at this time of year: the desire for that perfect toy, the anticipation of Christmas and the often paralyzing fear of seeing Santa Claus in person. Even adults (who are not yet jaded to the film's charms after the one-millionth viewing) can appreciate its simple themes of love, family and understanding that are perfect for this time of year.
The question is, should you go out and buy it when you know it will likely be playing 24/7 on TV? Anticipating this thought, Warner Home Video released A Christmas Story to Blu-ray for the second time in 2008 (the first release was in 2006), this time as an Ultimate Collector's Edition. In terms of picture and sound quality, the two releases are the same - 1080p/VC-1 encode (1.85:1) and Dolby Digital 1.0 mono – and are equally non-remarkable, though not completely bad. Some say the softness of the picture and occasional graininess actually enhance the nostalgic quality of the film, set in the 1940s.
What you'll see with the Ultimate Collector's Edition that's apart from the original release is some bonus swag (a chef's apron and cookbook packaged in an oversized cookie tin), which might interest the die-hard Christmas Story fans out there and also looks more impressive the tree.
Get Cozy
If none of those options catches your holiday fancy and you're still yearning for the fireplace traditions of yore, try an HD Yule Log video. Newer releases are equipped with multiple fireplace choices – classic brick, wood mantle, etc – and music options – jazz, traditional, modern, instrumental, etc – so you can pick change it up based on your holiday mood. Many also feature over 3 hours of footage so you don't have to endure a tiresome loop of the flickering flames and diminishing log.
One caveat: while the high definition format allows for more realistic detail in the log and flames, when you couple that with a TV that's over 42 inches, your soothing fireplace setting could feel more like an on-the-verge house fire.
Still, a simulated fireplace is better than none at all. Gather the family around and watch the glowing flames eat up the Yule log, as timeless Christmas carols pristinely fill your surrounds. Warm your hands by the heat of a Plasma TV, and trust us – you won't even miss the real thing.

See also:
Confused about what AV Gear to buy or how to set it up? Join our Exclusive Audioholics E-Book Membership Program!
Recent Forum Posts:
Alissa posts on December 28, 2008 14:15
Great suggestions! How could I have forgotten Home Alone when i searched for that movie the whole Christmas season and couldn't find it?!

I'm going to pick it up in July or something, just so I'll be ready for next year.
Phil Taylor posts on December 25, 2008 20:45
A Christmas Story is also a yearly favorite of mine. "You'll shoot your eye out!".
AVRat posts on December 25, 2008 14:24
A bottle of Merlot, Polar Express, V. '38, '51, & '70 of "a Christmas Carol"
ErinH posts on December 25, 2008 14:15
Home Alone 1 and 2, and Christmas Vacation are in heavy rotation in my house.

The Santa Clause 1 & 2 are as well.
Phil Taylor posts on December 25, 2008 13:15
aberkowitz, post: 500631
National Lampoon's Christmas Vacation is a glaring omission!!!

Clark: Hey, Kids, I heard on the news that an airline pilot spotted Santa's sleigh on it's way in from New York City.
Eddie: You serious, Clark?
I agree - we watch that classic every year. It has SO many hilarious bits. I've bought three over the years - hope it comes out on Blu-ray eventually.
Post Reply